[WWDC 2023] iOS 17 Unveiled: Exploring the Latest Features and Enhancements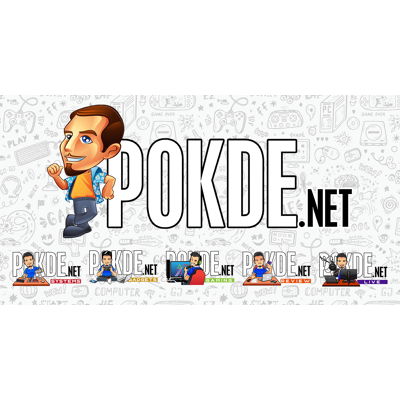 Apple enthusiasts, rejoice. The highly anticipated iOS 17 was officially announced today at Apple's annual developer conference. Packed with a multitude of improvements and exciting new features, this latest iteration of Apple's mobile operating system is set to enhance the user experience on iPhones worldwide. While there is no groundbreaking standout feature, iOS 17 introduces a range of enhancements that seamlessly integrate across devices and empower users with increased functionality. Let's delve into the key features and improvements that iOS 17 brings to the table.
iOS 17 Revealed at WWDC 2023
Say goodbye to picking up unknown calls with Live Voicemail, a game-changer in call management. iOS 17 displays live scrolling text of the caller's message, allowing you to decide whether the call is worth taking. Additionally, the new customizable call screen, known as Contact Posters, allows users to personalize the appearance of their calls, incorporating eye-catching typography, font colors, and beautiful treatments for photos or Memoji. This customization extends to third-party apps and even facilitates contact sharing through the NameDrop feature.
FaceTime takes a leap forward with the ability to leave audio and video messages, making communication more seamless when the recipient is unavailable. Users can also express their reactions during FaceTime calls with fun animations like hearts, balloons, and laser beams. Excitingly, Apple TV now supports FaceTime calls, enabling users to seamlessly transition from their iPhone to their television.
Apple introduces the Journal app, designed to promote wellbeing through reflection and gratitude. Curated suggestions based on recent activities, such as photos, people, places, and workouts, make it effortless to start journal entries and engage in mindful journaling.
The keyboard receives AI-enhanced autocorrect, inline predictions, and a new speech recognition model, improving the typing experience. iMessage gains enhanced searching capabilities, swipe-to-reply functionality, and the ability to transcribe voice messages. Real-time location updating, improved emoji stickers, and Live Stickers that incorporate subjects from photos elevate the iMessage experience.
Check In is a notable safety feature that automatically notifies a designated contact when you arrive at your destination. In case of any deviations or delays, the selected contact receives your device's location, battery level, and cell service status for added peace of mind.
iOS 17 introduces StandBy, a fullscreen experience tailored for nightstands, kitchens, or landscape mode on desks. With beautiful clocks, favorite photos, widgets, and support for Siri, incoming calls, and larger notifications, users can effortlessly access essential information at a glance. Additionally, Siri evolves to a simpler invocation, replacing "Hey Siri" with a straightforward "Siri." Moreover, back-to-back commands enable a more fluid and efficient interaction with Apple's voice assistant.
Apple Maps gains offline maps support, enabling users to access maps even without an internet connection. Safari enhances privacy with improved protection for Private Browsing, while the Health app introduces a new range of mental health features. Apple Music introduces Collaborative Playlists, allowing friends to enjoy shared playlists together.
Apple's iOS 17 for iPhones will be launching sometime in fall 2023 so stay tuned for further updates, both literally and figuratively.
Pokdepinion: With iOS 17, Apple continues to refine and enhance the iPhone user experience. While lacking a single groundbreaking feature, iOS 17 impresses with its multitude of improvements, from Live Voicemail and customizable call screens to enriched FaceTime interactions and safety features like Check In. The inclusion of the Journal app for wellbeing and the StandBy mode further exemplify Apple's commitment to creating seamless and personalized experiences for users.