Buying an "IPS gaming display"? Read this first… Seriously!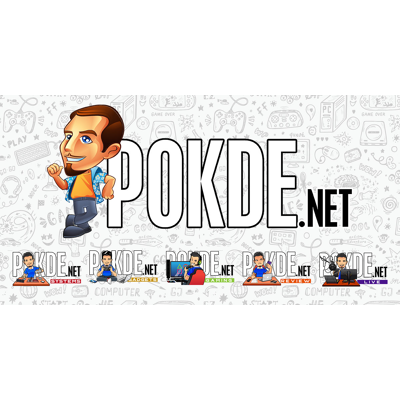 So I got my hands recently on the Asus' IPS gaming display – the ROG Swift PG27AQ. Talk about a 27″ wide display bearing 4K goodness coupled with nVidia GSync technology and IPS yumminess. It doesn't overclock, retaining it's frequency at 60Hz at 4K resolution but that's just because of current technology limitation. But this is where we need to learn how to draw the fine line between possessive showing off versus studying the technology. These gaming monitors are not cheap (RM4,219 for the PG27AQ) and you are probably going to get the shocks of your lives.
I'm not going to discuss about "what is IPS" because you can read a very lengthy elaboration on it here. But I need to highlight some important key points that you need to realize before buying an IPS display – let alone an IPS gaming display. The three probable reasons you would want to buy IPS displays are wide-viewing angle, wide color gamut capabilities and response time. But to get the best of all these worlds, you will have to make sacrifices – at least for the sake of technology maturing.
I'm talking about backlight bleeding issues here. After in-depth research, my conclusion is rather simple. If you are going for an IPS gaming panel, you need to be prepared for at least 10% backlight bleeding on your display. That's minimum. Like, definitely going to happen. If you are not ready for it, then you should just settle for a TN display instead. Period.
You probably would be wondering, then why do the manufacturers bother to make them at all? To satisfy OUR cravings. Look at our demands today. IPS (which is not even a new technology) seems like something we can't live without, AND we want 4K resolution which for whatever reasons we rather squint to use the computer, AND we want GSync because we can't afford tearing in our games in today's era, AND we want overclocked displays nothing less than 144Hz, the higher the better, AND we want it all in a smart neat package with no room for errors. Now ask yourself again, why do these manufacturers bother to make these again.
There is a LOT of room for research and development. Manufacturers like Asus are NOT running away. Click here to read their statement. But if you are only going to wait for that perfect piece of hardware at the end of all the hardwork, then today is not yet your day. To those who are still keen on putting their money in exchange for the love of technology, I went a mile further for you. I literally met the Asus team in Malaysia, joined efforts with Achieva Malaysia and ran through almost 20 samples of IPS ROG Swifts; mix of BOTH PG279Q (1440p @ 165Hz) and PG27AQ (4K @ 60Hz). Just to provide the answers for you – the readers. ALL of them had bleeding. None of them was left out. And the bleeding happens in different areas on different displays. You just can't escape it and you are NOT going to find a perfect one. At least not today.
Oh, and this is not an "Asus thingy". Thanks to our Facebook friend – Fujun Lee, we have proof that even the Acer Predator X34 curved IPS display has it's fair deal of bleeding too. Like I said, you are NOT going to get a perfect IPS gaming display.
Need a comparison against the TN counterpart? Here's my PG278Q – 27″ 1440p 144Hz TN display. I probably don't get a view at 178° but at this point, I'm not even sure why would I actually be viewing my monitor at any angle other than 90° for gaming.
Now that you know, you make your pick. Buying blindly is definitely NOT something you should be doing in the internet era. Unless you are one of those who actually do support the tech R&D – for which, we would like to meet you too, coz that makes you one of us!
Special Credits to ASUS Malaysia, Achieva group of companies Malaysia and Fujun Lee for providing us with the materials and opportunities to produce this piece of article.