TOP reasons why you should get the HUAWEI Mate 30 Pro 5G now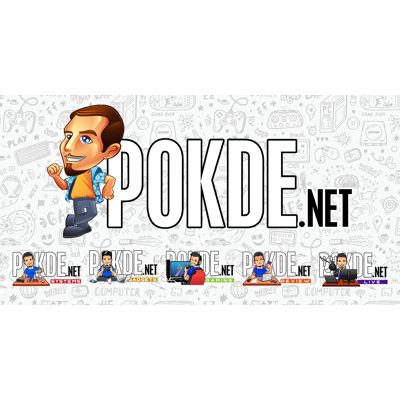 5G is still in its infancy. Many countries have set on the path to roll out 5G, but few actually have it up and running yet. With that said, it is an inevitable development and if you want to own a 5G smartphone now to be ready when your telcos deploy their 5G network, you should get yourself the HUAWEI Mate 30 Pro 5G. Here are some of the reasons why.
1. It's the first SIRIM certified 5G smartphone in Malaysia
The HUAWEI Mate 30 Pro 5G was the first smartphone to arrive in Malaysia with SIRIM certification, even for its 5G bands. That means that it is certified to work with Malaysian 5G networks, so you don't have to guess whether it will support your telco's 5G bands. It definitely will. SIRIM certification also means that your HUAWEI Mate 30 Pro 5G is tested to not interfere with other critical network equipment in Malaysia.
2. HUAWEI supplies end-to-end 5G equipment to many countries
HUAWEI is the only company in the world with the ability to supply end-to-end 5G equipment, with 5G base stations, 5G Customer Premise Equipment (CPE) and of course, 5G chipsets for 5G smartphones. Those hardware are currently supplied to many countries including China, the UK, Germany, Italy, Dubai and Malaysia too. 47 countries and counting are set to commercialize 5G, and most of it running on HUAWEI's 5G network infrastructure, you will be among the first to enjoy 5G on your travels.
3. The Kirin 990 5G is the first chipset to tout an integrated dual-mode 5G modem
While HUAWEI may have the upper hand by supplying both the 5G network components and the consumer devices meant to take advantage of them, the HUAWEI Mate 30 Pro 5G is also well prepared for the future. With an integrated dual-mode 5G modem, the HUAWEI Mate 30 Pro supports both non-standalone (NSA) and standalone (SA) 5G networks, so you can use 5G networks wherever you are.
The modem also supports the full array of 4G LTE bands for connectivity in all countries, with or without 5G networks. Another benefit of integrating the modem into the chipset is efficiency, and with most of the industry still stuck on discrete 5G modems, the HUAWEI Mate 30 Pro 5G will have an edge there with its Kirin 990 5G.
In addition to that, the Kirin 990 5G is also one of the most advanced chipsets in the market right now. Manufactured on TSMC's 7nm+ EUV node, it promises excellent performance and efficiency. With all that power on tap, it makes the HUAWEI Mate 30 Pro 5G the perfect smartphone to really make use of the the lower latency and increased speeds brought about by 5G.
4. HUAWEI Mate 30 Pro 5G packs 21 antennas
Yes, twenty one. Out of that number, 14 of them are 5G antennae to maintain a stable connection to 5G networks. Having a strong signal means that it will be more frugal when it comes to power consumption as the device won't have to work as hard to lock onto a mobile signal. Besides that, the huge number of antennae spread out across the device ensures that the HUAWEI Mate 30 Pro 5G won't be affected by the dreaded "death grip", i.e. you can hold it however you want and still enjoy good reception.
5. It is the most premium smartphone you can buy now
This might be pretty subjective, but the HUAWEI Mate 30 Pro 5G is definitely one of the prettiest smartphones out there. In addition to the stunning Horizon Display with 88° curves, there's also the Vegan Orange Leather finish on the back instead of glass. The vegan leather gives off a unique feel that's comfortable in your hands, is practically scratch-resistant and doesn't collect fingerprints. And since it's vegan leather, you don't have to deal with your conscience either. I consider that an absolute win.
6. Highest-rated smartphone on DxOMark
The HUAWEI Mate 30 Pro 5G harnesses a quad Leica camera setup to deliver the best photography on a smartphone yet. This is corroborated by DxOMark ranking it the top smartphone they have tested, with a score of 123. It also delivers an amazing 40MP ultra-wide angle Cine camera with the capability to shoot 7680 fps slow-mo videos, among others.
The HUAWEI Mate 30 Pro 5G is definitely the 5G smartphone to own. Priced at RM4199, it is a compelling smartphone if you want to be 5G-ready even before your telco is.