Why the Alienware m15 R3 is a Solid Choice for Gamers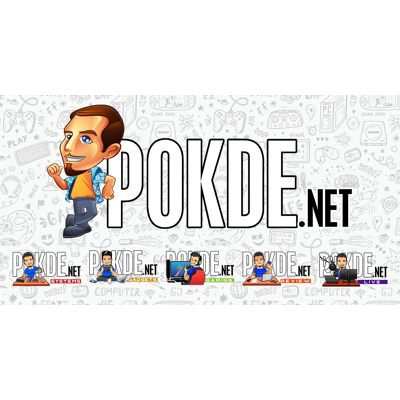 We've previously reviewed the Alienware m15 R3 and it's one of our favourite gaming laptops around. We also played around with it and essentially transformed it into a complete desktop replacement, as you can see here. This is why we feel this powerhouse gaming laptop is a solid choice for gamers.
Performance Without Sacrificing Portability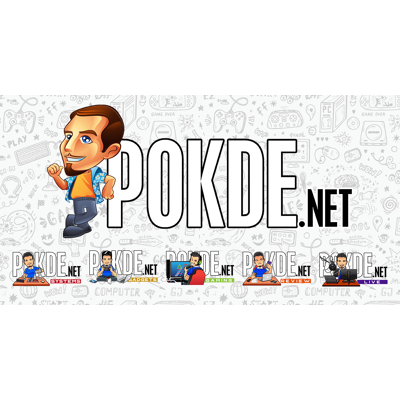 As we have mentioned in our review, it's quite a powerful machine. It's powered by the 10th Gen Intel Core i7-10750H CPU and the 8GB NVIDIA GeForce RTX 2070 SUPER GPU. As for memory, you have a whopping 32GB DDR4 2666MHz RAM and a 1TB NVMe PCIe SSD in RAID0 configuration for optimum speeds.
It's also equipped with a display that is fitting for competitive gamers as it is a 15.6-inch Full HD IPS display with 144Hz refresh rate. NVIDIA G-SYNC is available as an optional upgrade on the official Dell website. On the networking side, you have Killer Wi-Fi 6 and Killer Ethernet E3000, so you are futureproofed in terms of network connectivity as Wi-Fi 5 starts to phase out and Wi-Fi 6 (802.11ax) takes its place.
The power the Alienware m15 R3 gaming laptop is packing is already impressive enough on its own and typically, it would be available at the cost of size and weight. In this case, it measures in at just 20.5mm in thickness, which is rather thin within gaming laptop standards, and weighs in at just 2.1kg. You may be thinking that the battery would be sacrificed to make it light but it's still at a very sizeable 86Whr capacity.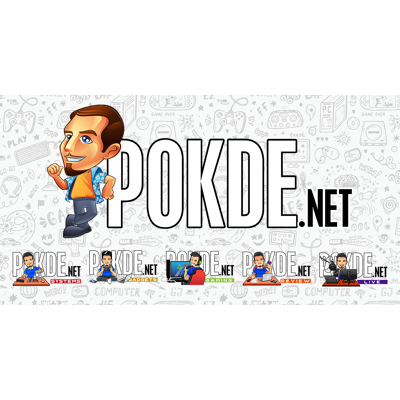 For an easier time, take a look at the specifications below:
CPU
Intel Core i7-10750H (6C / 12T @ up to 5 GHz), 12M Cache, 45W TDP, 14nm
RAM
32GB 2666 MHz DDR4
GPU
NVIDIA GeForce RTX 2070 SUPER 8GB GDDR6
Storage
1TB (2 x 512GB PCIe M.2 SSD) RAID0
Display
15.6″ FHD (1920 X 1080) 144Hz 7ms display with 300 nits brightness, 72% NTSC, NVIDIA G-SYNC optional
Keyboard
Per-key AlienFX RGB keyboard
Connectivity
Wireless:
802.11a/b/g/n/ac/ax Wi-Fi (Dual Band 2.4 GHz & 5 GHz)
KILLER Wi-Fi6 1650i 2×2
Bluetooth 5.0
I/O:
1 x Thunderbolt 3 (Supports USB 3.2 Gen2 10Gbps, 40Gbps Thunderbolt, and DisplayPort 1.2)
2 x USB 3.2 Gen1 Type-A
1 x USB 3.2 Gen1 Type-A with Powershare
1 x Alienware Graphics Amplifier
1 x RJ45 LAN (KILLER Ethernet E3000)
1 x HDMI 2.0b with HDCP 2.2
1 x miniDisplayPort 1.4
1 x Wedge lock slot
1 x UHS-II card reader
1 x Proprietary Charging Port
Audio
2-way Stereo Speaker Design with Discrete Smart Amp Woofer
1 x Combo Audio Jack
Dual Array Digital Microphones
Power
86 Wh, 6-cell Battery with Alienware Battery Defender
240W Power Adapter
Dimensions
360.3 x 276 x 20.5 mm (W x D x H)
Weight
2.11 kg
Imagine having the a gaming laptop that's easy to bring around but still packs a powerful, yet reliable performance. The battery should be enough to last for a while if you need to use it on battery power, but just keep in mind that it will not perform as well as it would when plugged in as it would want to try conserve on energy consumption.
If you need more power, you can always opt for the newer versions. Click right here if you want to learn more about what's new with the Alienware m15 R4 and m17 R4.
Ports on the Alienware m15 R3 Are Thought Out Well
For those of you who aren't aware, the Alienware m15 R3 has a solid array of ports. Furthermore, they didn't stuff all the ports on the sides and make use of the rear as well, so it doesn't feel cramped and it's easier for cable management. The ports that are included in the gaming laptop are:
1 x Thunderbolt 3 (Supports USB 3.2 Gen2 10Gbps, 40Gbps Thunderbolt, and DisplayPort 1.2)
2 x USB 3.2 Gen1 Type-A
1 x USB 3.2 Gen1 Type-A with Powershare
1 x Alienware Graphics Amplifier
1 x RJ45 LAN (KILLER Ethernet E3000)
1 x HDMI 2.0b with HDCP 2.2
1 x miniDisplayPort 1.4
1 x Wedge lock slot
1 x UHS-II card reader
To simplify the above ports for you, allow me to explain. You have three USB Type-A ports, one of them with Powershare technology which means the laptop can effectively function as an emergency powerbank. You also have a Thunderbolt 3 port, which gives you the ability to connect not just for data transfer but also to a wide range of devices, such as a monitor, a dock, and an external graphics card.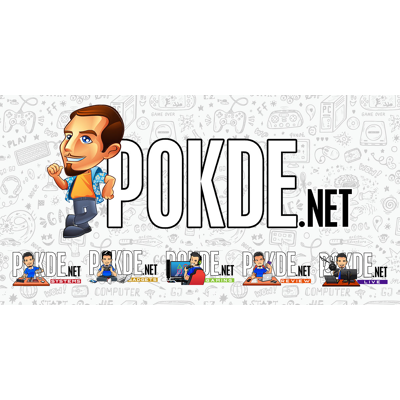 Apart from that, you have both an HDMI 2.0b and a miniDisplayPort 1.4, which lets you easily hook up to two external monitors, effectively giving you an easy tri-monitor setup. You also have a wedge lock slot for added security but most notable of all, they've included a built-in UHS-II card reader. While more and more laptops are removing memory card readers, Alienware chose to not sacrifice that convenience.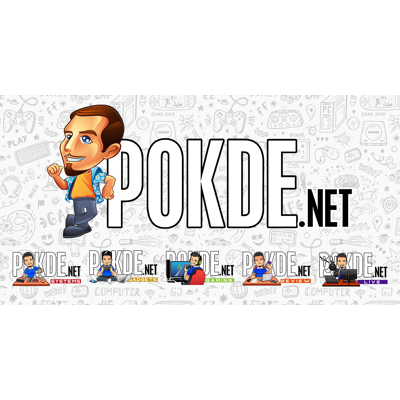 If you have read our guide on turning the Alienware m15 R3 into a complete desktop replacement, you would know that we used the Thunderbolt 3 port to expand its storage using the Seagate Firecuda Gaming Dock. The dock also acts as a hub as it adds a good number of ports as well as an M.2 SSD slot for further storage expansion. For most laptops, this would mean sacrificing the use of an external graphics card as it would typically use the Thunderbolt 3 port.
That's not the case with the Alienware m15 R3 gaming laptop it comes with the Alienware Graphics Amplifier port. It is a dedicated port for an external graphics card solution so you can have more power at home with ease. The same can also be applied with other Alienware gaming laptops as well provided they have the same ports.
If you are interested in the Alienware Graphics Amplifier, click right here or use the button below.
Convenient for Streamers and Content Creators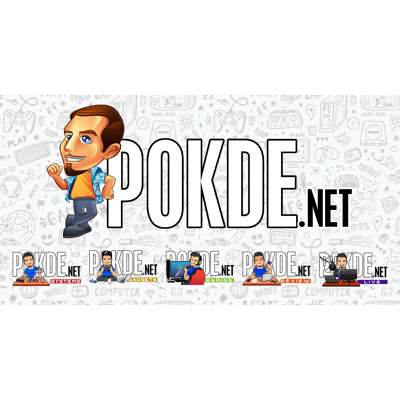 There has been an influx of livestreamers and digital content creators for a while, especially now with the COVID-19 pandemic forcing many people across the globe to stay at home. For those who are making a living out of their digital careers and for the ones looking to take a step in this direction, the Alienware m15 R3 is the perfect gaming laptop.
As we mentioned earlier, it's a powerful machine with an abundance of ports. In other words, you have the firepower you need to livestream and use your digital creative software while also having enough ports additional accessories. This includes a USB capture card, microphone, audio mixer, and more. If that's not enough, you can further expand the ports by getting a Thunderbolt 3 dock that's suitable for your use.
In fact, I have been personally streaming on Twitch using the Alienware m15 R3 gaming laptop and it works perfectly fine. I can stream Valorant, Apex Legends, Tekken 7, Fall Guys, and more on Wi-Fi at 720p HD without issues. If I upgraded my internet plan, I can easily do Full HD 60FPS with it. I even have the Avermedia Live Gamer Extreme GC553 capture card and Shure MV7 USB-XLR microphone without sacrificing keyboard and mouse functionality.
Given how portable it is, I can easily take this with me anywhere in the world, and I wouldn't have to sacrifice my ability to livestream or make digital content for Pokde.net. Unlike desktop setups where this limitation would hold you back, you can easily overcome that with this machine for as long as you have a decent internet connection.
Why Not Go For the R4?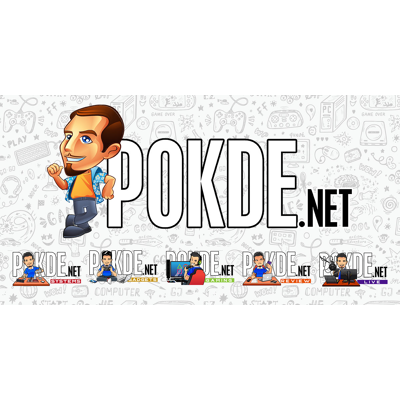 As you may know by now, there is a successor to the Alienware m15 R3 and it's the m15 R4. The key improvements it comes with are the new NVIDIA GeForce RTX 30-series GPU, the slightly stronger Intel Core i7-10870H, up to 300Hz refresh rate, and the optional Cherry MX ultra low-profile mechanical keyboard upgrade with AlienFX per-key RGB lighting. It's also worth noting that there is a Ryzen Edition of the same gaming laptop, which is powered by the AMD Ryzen 5000-H series.
So why should you go for the older model?
For starters, there is a supply issue for the NVIDIA GeForce RTX 30-series, both the desktop standalone graphics card and laptops using the mobile variant. As such, it's far easier to get your hands on the older model running the RTX 20-series GPU such as the Alienware m15 R3. Furthermore, it's also more affordable so it's easier on your wallet.
You may be worried that you stand to lose out on performance but the Intel Core i7-10750H CPU and NVIDIA GeForce RTX 2070 SUPER is a formidable combo. In fact, I can play Apex Legends on 1440p resolution and still get 144FPS with ease. Sure, stronger hardware is always better but this isn't a weak machine by any means, and it beats having to wait around for the supply shortage to end. After all, it's essentially the same, reliable beast of a gaming laptop.
If you want to see how well the Alienware m15 R3 can perform, check out the benchmark scores by clicking right here.
Wrapping Up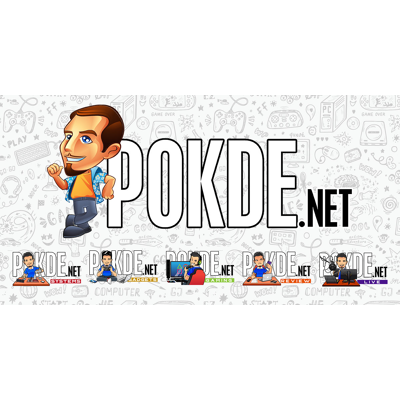 There's more than meets the eye with the Alienware m15 R3 gaming laptop, and most people don't realize its true potential. As you move past the specifications and dive deeper into what it's offering, you start to realize that you can do more than just gaming. If thermals is a concern for you as it's typically an issue that plagues high performance laptops, the Alienware Cryo-Tech cooling design is a significant improvement over its predecessor, and there's no harm in putting a cooling pad under it to maximize the potential.
If you're curious whether the Alienware m15 R3 is worth the money, check out our review by clicking right here or the button below.