Review
ASUS ZenFone 3 Deluxe (ZS570KL) review — Too much compromise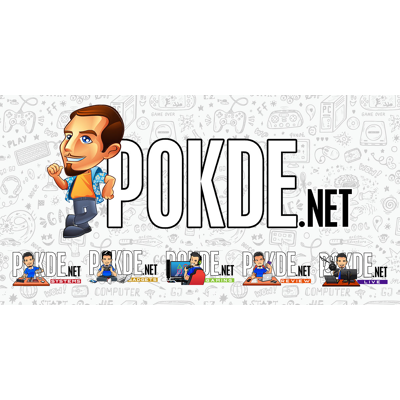 Positives
+ Impressive packaging, with a very comprehensive set of accessories
+ Zen concentric circles separate it from the crowd of generic glass slabs
+ Ergonomically curved back coupled with chamfered edges all around makes for a very comfortable grip
+ INTENSE performance
+ Excellent camera performance
+ Display is sharp and vivid enough for most purposes, Splendid app allows for customization
+ Great audio output through loudspeaker and also 3.5mm jack
Negatives
- Expensive
- Basic 10W charger provided with a RM3000+ smartphone? Really?
- Disappointing battery life
- Sluggish fingerprint scanner
- 1080p display looking dated in the age of 1440p flagships
- Does not come with all that ASUS is capable of packing into a smartphone
If it is the best you want from ASUS, well, we have the ASUS ZenFone 3 Deluxe. We have here the very first smartphone to pack a Snapdragon 821, mated to 6GB of LPDDR4 RAM, 256GB of UFS 2.0 memory and a 23MP Sony IMX318 rear camera, all in a near-seamless metal body. Needless to say, the ASUS ZenFone 3 Deluxe is a device that takes the fight up to the top dogs. Well, on the specifications list, at least. Let's take a closer look.
Unboxing
The ASUS ZenFone 3 Deluxe comes in a royal blue package, with the wording engraved in Gold. Pretty similar to what we found the ASUS Zenpad 3S 10 LTE in.
The box flips open, revealing the ASUS ZenFone 3 Deluxe laid in a plastic tray which features ASUS' signature concentric circle "Zen" pattern. Pretty standard affair up till now, but there's more.
Instead of the common practice of cramming the accessories into compartments under the device, the ASUS ZenFone 3 Deluxe's packaging features a drawer which can be pulled out. I must say this is one of the best packaging design I have seen to date.
These are all that came with the ASUS ZenFone 3 Deluxe. Your standard documentation, USB Type-C cable, 10W charger, ASUS ZenEar IEMs, the SIM tray ejector pin. I was truly disappointed to find that a flagship like the ASUS ZenFone 3 Deluxe came only with a 10W charger, when cheaper devices have packed fast chargers. The included earphones look very good though, but we will get to that later on in the review.
Appearance
The front of the device appears bezel-less at first, but actually features black bands that run around the actual display. The bezels on our Gold variant here are well, gold in color, with a fine concentric circle pattern to keep things interesting. The lower bezel is home to the capacitive navigation keys, a configuration which ASUS has used consistently throughout most of its product line-up, with the top being home to the front facing camera, earpiece, proximity and ambient light sensors. The notification sensor is hidden somewhere near the sensors, but sadly it only illuminates in two colors instead of RGB which is yet another feature available in many lower end devices.
The back is clean, with a subtle curve to help with grip. All aluminium is used here, without any antenna lines to mar the look and feel of pure metal. The camera is flanked by the dual LED flash and RGB sensor on the right, and the laser autofocus system over on the left. The glass protecting the camera is claimed to be sapphire, which should mean better resistance to scratches. Below the camera is the fingerprint sensor. Once again, if you have seen the ASUS ZenFone 3. ZenFone 3 Laser or the ZenFone 3 Max ZC553KL, you would realize that they share the same arrangement on their backs.
On the right you get the volume rocker and the power button, both also featuring the Zen concentric circle finishing. ASUS found a need to actually put the power icon beside the power button, just in case you had to look at the buttons to know which was which. Over on the left we have the SIM tray. Also, rather uniquely, the secondary microphone hole is placed on the left edge, close to the top end.
The microUSB port shares the bottom edge of the ASUS ZenFone 3 Deluxe with the mono loudspeaker and the primary microphone hole. ASUS has seen it fit to drill just four elongated perforations to keep a cleaner look here, but I would have preferred if they put more holes but kept them round. Polished chamfered edges run around the entire device's edges to break up the monotony of the sandblasted metal surfaces.
The top is home to the lonely 3.5mm jack, as ASUS decided to move the secondary microphone hole to the left edge. I note a missing IR blaster here, which while may be rarely used, is a feature I prefer to have, especially on a device of this caliber. Perhaps by now, you would have noted the antenna lines which are really nowhere to be found?
A little nub at the top and two nubs along the bottom chamfered edge are all you will see in regards to antenna. I have no idea where ASUS hid their antennae, but they definitely did a good job with it. The invisible antenna design isn't just marketing speak, as you will indeed be hard pressed to find them.
Specifications
CPU:
Qualcomm Snapdragon 821 (2 x Kryo @ 2.34 GHz, 2 x Kryo at 2.19 GHz), Adreno 530 @ 652 MHz
RAM
6GB LPDDR4
Display:
5.7″, FHD (1080p) super AMOLED display
Storage:
256GB internal (expandable with microSD up to 2TB)
Camera:
23MP f/2.0, 1/2.6″ Sony IMX318, TriTech AF, dual LED flash, RGB sensor, OIS, Sapphire glass protection,
8MP f/2.0, 84° wide angle
OS:
Android 6.0 Marshmallow with ASUS ZenUI 3.0
Connectivity:
WiFi 802.11 a/b/g/n/ac (2.4/5 GHz), 5GHz 2×2 MIMO support
Bluetooth 4.2
SIM:
microSIM (dual SIM support, one nanoSIM slot doubles as microSD slot)
Battery:
3000 mAh (non-removable), supports QuickCharge 3.0
Performance
The ASUS ZenFone 3 Deluxe packs the Qualcomm Snapdragon 821, which currently sits at the top of the benchmark charts, until the Samsung Galaxy S8 comes out with the Snapdragon 835, that is. Launched with a Snapdragon 820 and later updated with a Snapdragon 821 at its heart, the ASUS ZenFone 3 Deluxe has plenty of performance, and then some. In fact, it can be way overkill, as plenty of lower end chipsets offer a very satisfactory user experience. But since you are reading this review, you are not looking for a satisfactory user experience and decent performance, but you are in fact in search of nothing but the best. So let's put the ASUS ZenFone 3 Deluxe through its paces.
*Note: ASUS recommends using the Performance mode for benchmarks, but we stayed on the Balanced power plan for all the benchmarks.
The Snapdragon 821 in the ASUS ZenFone 3 Deluxe is a monster, beating the HTC 10 which stayed at the top of our benchmark charts for quite some time already. Of course, this is expected as the Snapdragon 821 is simply a faster Snapdragon 820.
In Geekbench, the ASUS ZenFone 3 Deluxe fails to perform to our expectations. Despite switching over to Performance mode to see if it makes a difference — it does not — the ASUS ZenFone 3 Deluxe makes an average showing here, slotting in between the Snapdragon 650/652 which have decent single core performance due to their big A72 cores. Checking the comparison chart in Geekbench, it seems that the ASUS ZenFone 3 Deluxe is performing on par with a Snapdragon 820 only, which leads me to believe that Geekbench is not making full use of the faster clocks available in the Snapdragon 821. Multi-core shows that the Snapdragon 821 is still quite powerful despite featuring only four cores compared to the eight (six in the case of the Snapdragon 650) which every other device in this list has. Interestingly, the HTC 10 has a higher single-core score of 1749 but loses out with only 3394 in the multi-core test.
As I have previously mentioned before, PCMark prefers devices with lots of cores, and the Snapdragon 821 has everything but cores. 4431 is a respectable score. Once again, the benchmark doesn't really seem to make full use of the cores as it ekes out a very minor lead over the HTC 10 with the slower Snapdragon 820 chipset.
The Snapdragon 821's Adreno 530 GPU is a true beast, topping the already insanely powerful HTC 10 in graphics performance. However as we are moving further into 2017, newer SoCs will appear, hopefully dethroning the Adreno 530's spot on our 3DMark benchmark chart. With these numbers, you can be assured that the ASUS ZenFone 3 Deluxe will offer more than enough performance for any Android games that will come out in the next few years.
Battery life is the sore point of the ASUS ZenFone 3 Deluxe. Despite Qualcomm's claiming improved efficiency, the powerful cores are indeed a lot hungrier. An expected trade off for the performance you get, though. The fact that it doesn't come with smaller, more efficient cores may have resulted in less than stellar results here. The ASUS ZenFone 3 Deluxe gets little more than 3 hours of screen on time (SOT) with over 14 hours away from the plug, with me using Facebook, Messenger, Instagram and Whatsapp on a mix of WiFi and mobile data, as usual. The ASUS ZenFone 3 Deluxe also supports Qualcomm QuickCharge 3.0, but sadly the included charger offers no support for said technology.
User Experience
The ASUS ZenFone 3 Deluxe goes for a hybrid dual-SIM configuration, which is pretty common nowadays. However, instead of the newer nanoSIM standard, the ASUS ZenFone 3 Deluxe accepts a microSIM in the SIM1 slot. This will mean that anyone who has been using a recent device would need a SIM adapter just to use the SIM1 slot. I did not have my adapter with me when I was reviewing the ASUS ZenFone 3 Deluxe, so I had to make do without a microSD card. But then, who needs a microSD card when I have 256GB of UFS 2.0 memory built-in? ;)
A slight curve on the back of the ASUS ZenFone 3 Deluxe gives it a very good feel in hand. Chamfered edges along both the front and back further improve the grip. Slim bezels on the sides also make it that much easier to handle. However, the slim bezels may actually be too slim here, as I often accidentally touched the screen with my palm as I stretched my thumb to tap on something on the other end of the display. The weight is also pretty decent, with it being on the lighter side of 5.7″ phones at 170g. It still feels weighted enough to feel secure in your palm and lend it a sense of sturdiness, but won't fatigue you with it's heft.
The rear-mounted fingerprint sensor is placed very ergonomically for me, with my finger automatically finding its recessed spot as soon as I hold the phone. That's good, but the not so good about the fingerprint sensor is that it is dismally slow. Despite the monster of a processor, there is a very noticeable delay after the fingerprint sensor recognizes your fingerprint before it wakes up. I have used a lot of lesser (not to mention more affordable) smartphones which were faster than this. However I remember a similar delay on the HTC 10, so it could be related to the chipset they are using too.
The capacitive navigation keys are backlit on the ASUS ZenFone 3 Deluxe, unlike the many ASUS devices that literally leaves them in the dark. While it is not really needed after using the device for a while, it is nice to see that ASUS didn't cut costs here on the ASUS ZenFone 3 Deluxe. The arrangement is as per Google's standard, and while the icons are not the standard Google ones, they look quite good.
Moving on, ASUS ZenUI 3.0 is ASUS' skin on Android 6.0 Marshmallow. While not the latest Android version, ASUS has pledged to release updates for the ZenFone 3 series, so all you will have to do is wait for the updates to roll out. Meanwhile, ZenUI 3.0 looks fresh with colorful icons everywhere, and offers support for themes which can entirely change the overall UI's look. You can even make your own theme right in the Theme app! ZenUI 3.0 also offers you the option of whether you want an app drawer or not. It's not often to see smartphones offering you this choice without having to resort to third party launchers. As expected, the overall user experience is really fluid and apps also launch quickly thanks to the UFS 2.0 storage. If you want apps to load even faster, you can pick up to 10 apps that you want to speed up with OptiFlex, which promises to enhance the apps' launch performance. With that said, I find that ASUS has not fully capitalized on its massive 6GB RAM and large 5.7″ display by not offering a proper way of multitasking via multiwindow support. Yes, you can have loads of apps running in the background thanks to the huge amount of RAM available, but there is no way to truly make use of (at least) two apps at the same time without switching between them with the multitasking button.
ASUS has preloaded a slew of built-in apps on the ASUS ZenFone 3 Deluxe, but relies on Google's own apps for some of them, i.e Messenger (for SMS, not Facebook's), Calendar, Chrome and Gmail, saving them the time and effort needed to develop and update their own apps which will most probably not be used anyway. There are still some bloatware here and there, but they can be uninstalled if you decide to do away with them. There is even an attempt at a social media of sorts named ZenCircle, and that one cannot be uninstalled. No idea why it's there, but if you are bored of Facebook and Twitter and Instagram and Google+, it's there for you. I really like the Splendid and AudioWizard apps though, as they allow me to tune the display and audio without diving into Settings.
Next, we will be looking at the rear camera. This is a 22.5MP 1/2.6″ Sony Exmor RS IMX318 sensor, which features PDAF, Deep Trench Isolation (DTI) and both optical and electronic image stabilization promising up to 4 stops of stabilization. This is coupled with the laser autofocusing system and continuous autofocus which are all part of the TriTech AF technology which ASUS claims to offer focus acquisition in 0.03 seconds. A dual LED real-tone flash sits beside the camera, and above the two LEDs lies the color correction sensor, to offer truer colors in your shots.
The camera interface of the ASUS ZenFone 3 Deluxe is shared with most of the other ASUS smartphones, and it is quite packed with toggles and shortcuts to allow you to quickly tweak your settings before taking a shot. A quick shortcut will take you to the feature packed manual mode, with another one allowing you to toggle instantly whether you want to have real-time HDR on or off, or auto to let the phone decide for you. There are quite a few modes to play around with, but the best modes should be HDR Pro, Super Resolution and Low Light. Despite featuring a real-time HDR feature, HDR Pro takes some time to process the HDR shot, but you do get an image with much more dynamic range than you would get out of the real-time HDR mode. Super Resolution gives you insane 92MP shots for you to zoom in and crop to your heart's content, and the Low Light mode which uses super-sampling to give  for better low light performance.
The real-time HDR mode is really great, as it gives most of the benefits of HDR on other smartphones, but are much faster than your usual HDR mode, with little delay between each shot. I really like the balance and colors it lends to images, and keeping it in auto is sufficient for great images most of the time. The camera gives really nice colors as you can see from the images, but it can at times be confused by too much green in a scenery and default to a cooler white balance. Overall, I really like the camera, as it performs well even in low light conditions, and performs really well in well lit situations with lots of resolved detail thanks to the high resolution sensor it packs.
The 5.7″ 1080p Super AMOLED panel that dominates the front of the ASUS ZenFone 3 Deluxe is a very decent display. While 1080p doesn't seem like a flagship-class display when there are smartphones with 4K displays already, but I believe it still offers more than enough pixel density for all but the pickiest of users. Sure, 1440p will look even better, but the downside is higher GPU load, which in turn translate to higher power consumption. Not something you want, especially when the ASUS ZenFone 3 Deluxe doesn't have that good a battery life to start with. Colors look vivid in the Super Color screen color mode, but does look rather muted when using the Standard color mode. Brightness may be a little lower than some of the competition including its own younger brother, the ASUS ZenFone 3 but I faced no issues seeing the display even in direct sunlight. ASUS also threw in Tru2Life technology for better contrast and sunlight visibility, but it lacks the motion-estimation and motion-compensation (MEMC) technology that comes with the better ASUS Tru2Life+ as found on the ZenFone 3 Ultra and ZenPad 3S 10 LTE.
A benefit of using AMOLED display panels is the fact that you can switch certain pixels on and keep the rest off to save power. Aside from giving perfect blacks, this feature also allows you to use the Always-on Panel which shows you a clock, some basic notifications and also some background patterns if you want. There are 5 styles to pick from, which is cool, but it is really aggravating that the always on display here lacks support for notifications other than missed calls and messages. Yep, no Whatsapp, no Facebook Messenger, no Gmail. I mean, who still uses SMS nowadays?
Audio from the ASUS ZenFone 3 Deluxe is pretty great. It even packs a pair of ZenEars IEMs in its package, which is all the more awesome. The earphones sound a little too bassy by default, but the sound can be tuned via the aforementioned AudioWizard app, so you can get the sound signature you prefer by fiddling with the settings. You can tune the loudspeaker output as well. The loudspeaker is plenty loud enough for notifications and actually sounds good enough to watch some videos with. The Outdoor Mode toggle boosts the higher frequencies for better clarity in noisy environments but will make media consumption less enjoyable. The location of the toggle is also very convenient in the volume control shade.
Conclusion
For RM3299 (SRP), the ASUS ZenFone 3 Deluxe is really quite pricey. Looking at the entire device, there is the excellent performance thanks to the Snapdragon 821 and 6GB of RAM, PureMetal technology with invisible antenna design which looks really great, great camera and the excellent ergonomic design which was really nice to hold. But then, the rather sluggish fingerprint scanner, 1080p display when most of its competitors are moving towards 1440p displays, mediocre battery life and the equally bad 10W basic charger are really things that shouldn't be on of a RM3000+ smartphone. ASUS also missed the opportunity to showcase their unique MEMC algorithms available in their Tru2Life+ technology as well as DTS Headphone:X audio in their first proper flagship device, both of which are on the ASUS ZenFone 3 Ultra, but not here. I really can't help feeling that ASUS was holding their punches when designing the ASUS ZenFone 3 Deluxe, causing the ASUS ZenFone 3 Deluxe to not be the flagship it could have been, and at this price, it cannot afford to be less than the very best. I award it our Bronze Pokdeward, as it is a very strong first attempt at a proper flagship from ASUS, but falls short in quite a few ways.