Honkai Star Rail Leaks Reveal New Enemies for Upcoming Penacony World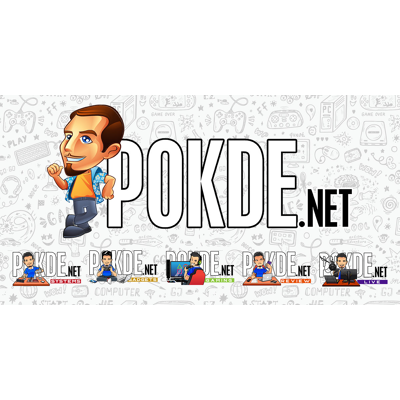 Exciting leaks from Honkai Star Rail have provided a tantalizing sneak peek at the formidable adversaries set to grace the game's next playable world, Penacony. In the ever-evolving realm of the HoYoverse, where RPG enthusiasts eagerly immerse themselves in thrilling adventures, players have encountered an eclectic array of foes in their quests. From battling the Antimatter Legion troops storming the Herta Space Station to confronting frosty behemoths on Jarilo-IV, the game has consistently introduced sci-fi adversaries to keep players engaged. Now, the veil is lifting on the enigmatic adversaries awaiting players in the upcoming world of Penacony.
Honkai Star Rail Leaks: Exploring Penacony
While official details about Honkai Star Rail's next world remain closely guarded, leaks and interviews have begun unraveling the mysteries of this highly anticipated in-game realm. A revealing interview earlier this year unveiled Penacony as the intriguing destination players will explore aboard the Astral Express. Leaks and speculations have tantalizingly portrayed Penacony as a vibrant world influenced by the charm and aesthetics of late 1800s and early 1900s United States and France. Now, early leaks are treating us to an exclusive look at the diverse cast of adversaries that will challenge players in Penacony.
A captivating image shared by Honkai Star Rail insider HertaStation has unveiled five distinctive enemies awaiting players in the world of Penacony. These adversaries exhibit a fascinating blend of steampunk aesthetics, featuring a hulking clockwork robot, a mechanical canine companion, and several floating foes. Among these airborne adversaries, players will encounter a mischievous robotic imp clutching a colossal die and an eerie floating mask. Interestingly, a robust crystalline figure, adorned with limbs, adds an unexpected non-mechanical dimension to the Penacony enemy lineup.
While Penacony remains cloaked in mystery, this French-inspired world is just one of the many captivating locations teased for future inclusion in Honkai Star Rail. The recent introduction of Silver Wolf in Version 1.1 hinted at her futuristic homeworld, Punklorde. Additionally, tantalizing hints have been dropped regarding other worlds, including the Genius Society member Screwllum's homeland, Planet Screwllum, and the enigmatic Pteruges-V, home to the five-star character Kafka. Although the release date for Penacony's debut in Honkai Star Rail remains undisclosed, players can anticipate a thrilling journey into this uncharted territory.
These tantalizing teasers about Honkai Star Rail's next world arrive as the RPG prepares to transition into the second half of its Version 1.3 update. This upcoming phase promises to introduce two new characters, with the Preservation character Fu Xuan as a five-star addition and Lynx as a four-star character, available in the game's limited gacha banner. Furthermore, the second half will feature the engaging Space Station Task Force event, featuring missions reminiscent of the game's Assignment System. With fresh characters and unexplored worlds on the horizon, fans of Honkai Star Rail can look forward to an exhilarating future.
Honkai Star Rail continues to captivate gamers across various platforms, from PC and mobile devices to the upcoming PS5 version. As the game evolves with each update, the introduction of new adversaries and uncharted worlds ensures that players will remain enthralled by the captivating universe.
Pokdepinion: I hope there's a lot of content waiting because if we're only getting a single story mission and nothing more, this might just be the update that will see the biggest drop in active players.