Star Wars Jedi: Survivor Reviewers Blocked by EA's Denuvo DRM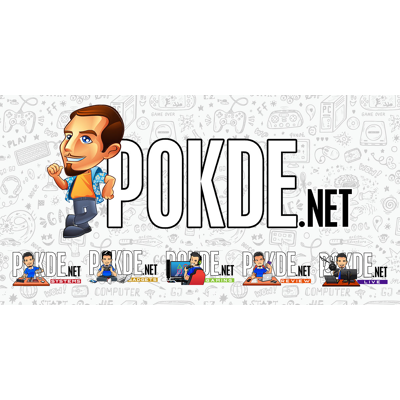 Tech reviewers are experiencing game blockades due to EA's Denuvo DRM protection on Star Wars Jedi: Survivor. Learn how this issue affects gameplay and what steps EA is taking to address it.
Star Wars Jedi: Survivor Reviewers Blocked by EA's Denuvo DRM
Star Wars Jedi: Survivor has been receiving mixed reviews since its release, and now the game has been hit with a new problem that is causing frustration among tech reviewers. Multiple tech reviewers are being blocked from playing the game due to EA's Denuvo DRM protection, which is falsely detecting that the game is being shared between multiple users, when in fact, reviewers are testing it on multiple PCs they own.
One well-known tech content creator, Daniel Owen, recently posted on his YouTube community to discuss the issue of the EA Origin client detecting "Too many computers" accessing the game and suggesting that he tries again later. The reason for this error in his case is that he switched graphics cards between GTX 1060 and 4090 on a 7800X3D test system, and then tried to open the game on another computer with Ryzen 5950X and RTX 4080, ultimately resulting in the game being unplayable on any of his PCs for 24 hours.
Digital Foundry's Alexander Battaglia is apparently suffering from the same issue, as he posted about it at a similar time yesterday. However, this dilemma is not new or specific to Star Wars Jedi: Survivor. It has always been present in any game accessible through the EA Origins app, and many fans have experienced login hardships due to hardware changes or multiple PC installations beyond the known five-PC limit, with no solution other than to wait.
At first glance, waiting for a day might not seem like a big problem, especially for regular players who don't have a lot of PCs or graphics cards, but what's causing the outrage (at least on Reddit and Twitter) is the connection between the restriction and Denuvo's DRM protection. The 5-device/24-hour thing is actually because of Denuvo, which is already implemented in Star Wars Jedi: Survivor just like its predecessor Fallen Order.
While it's not confirmed whether Denuvo is the main cause of the ongoing Star Wars performance drama, many players believe that it might indeed be the main culprit behind the whole thing. Furthermore, Star Wars reportedly only allows 2 devices to install the game at a time, making the problem more apparent than ever.
EA has yet to comment on this specific issue, but promised that it's currently working hard to address the issues reported by players regarding the PC version of the game. As for those affected by this issue, they will have to wait until EA finds a way to solve the problem caused by its Denuvo DRM protection.
Pokdepinion: Given recent history of how the Denuvo DRM protection actually affected the performance of games, I'm not surprised why many people believe this to be the case with Star Wars Jedi: Survivor. In fact, even I'm convinced that's the case. EA needs to do something real quick to remedy the situation.