PlayStation State of Play August 2020 Highlights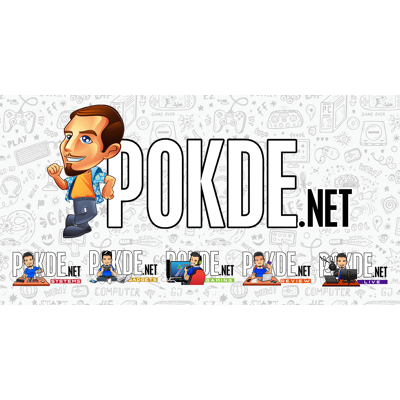 The PlayStation Team recently held the State of Play August 2020 show where they show off some of the upcoming games you can look forward to. In case you missed it as it took place at 4AM Malaysia time, here's what went down.
PlayStation State of Play August 2020 Highlights
Crash Bandicoot 4 Gets New Trailer
The long-awaited sequel to the fan-favourite series, Crash Bandicoot 4: It's About Time had a new trailer at the PlayStation State of Play August 2020 show. It gives us a closer look of what we can expect from the game, with the classic 3D platformer formula back in action.
While it's not surprising to play as Crash Bandicoot himself, you also get to play as other characters like Coco Bandicoot, Dr. Neo Cortex, and Dingodile. There will also be a variety of character skins you can unlock throughout the game. Apart from that, players can enjoy a bigger challenge with "N.verted" stages which offer visual changes and increased difficulty, such as making levels slightly faster.
Crash Bandicoot 4: It's About Time will be coming to the PlayStation 4 and Xbox One on 2nd October 2020.
More Godfall Gameplay
To wrap up today's State of Play live stream, Sony decided to show off an extended look at Counterplay Games' upcoming PS5 title Godfall and in the process proved that sometimes, less is indeed more.
Lasting nearly ten minutes, the Godfall portion of this edition of State of Play was far and away the biggest focus of the show. In the process, we got to finally get a really extensive look at the "looter-slasher" and what it will allow players to do. The video focused on the various weapons you'll have at your disposal, some of the different abilities you can utilize, and gave a general rundown of how loot will work. The trailer then wrapped up by showing off a look at one of the game's bosses.
The only problem with what was on display is that, man, Godfall just continues to look really boring. Even as someone who loves titles that Godfall is seemingly trying to bring together in an unholy marriage (Dark Souls, Destiny, etc.), the combat itself seems to lack any sort of major punch. Rather than doing anything wholly unique, the game just seems to be trying to capitalize on a variety of different popular subgenres all at once. It has the feeling of being a jack of all trades, master of none.
So what do you think? Am I being too harsh on Godfall? Do you like how it's shaping up? Let me know down in the comments.
As for the presentation itself, you can find it attached below. Godfall is set to release later this year on both PS5 and PC. Let's hope that the final product is way better than the impression I've received thus far.
Genshin Impact Coming This Fall
miHoYo has shared more on the upcoming JRPG, Genshin Impact. The game will have natural elements that you need to take make use of; Pyro, Hydro, Electro, Anemo, and Dendro. Characters will have access to relics called Visions, which will give you powerful abilities in combat, You can freely customize parties of up to 4 characters, which can be swapped even in mid combat to combine different elemental effects and causing powerful elemental reactions.
You can expect over 20 playable characters in the game, with more to be added at a later date. You can even enjoy co-op play with up to 3 other players. This also includes crossplay support across the PlayStation 4, PC, iOS, and Android. The game is expected to launch sometime in Fall 2020.
Hood: Outlaw and Legends World Premiere
A big surprise that came up during the PlayStation State of Play August 2020 show is Hood: Outlaws and Legends. Designed as a gritty reimagining of Robin Hood, the game will have 2 teams of of 4 players fight each other in a race to to commit a gigantic heist. While competing against the other team, you will also have AI-based enemies like guards to deal with.
While not much is still known about the game, there are a variety of characters to choose from with each one having their own specialty. Depending on team's strategy, you will want to make use of specific characters for their skillsets.
Hood: Outlaws and Legends will be coming to the PlayStation 4, PlayStation 5, Xbox One, Xbox Series X, and PC sometime in 2021.
Hood: Outlaws and Legends is set to launch on PC, PS4, PS5, Xbox One, and Xbox Series X at some point in 2021.
The Pathless Gameplay Reveal
If many of you were wondering how The Pathless plays, the PlayStation State of Play August 2020 showed us quite a bit to look forward to. It has an open world design and encourages you to find your own way forward. The idea here is to explore organically and understand the game better as you play, breaking convention with most open world games as there's no fast travel, no maps, and no game overs.
One of the main highlights of the game is fluid, dynamic movement. As The Hunter, you will have to make use of your dash meter to move through the forest at high speeds. This can be done by shooting talismans that can be chained to keep your speed up. You can even gain speed while in mid-air as long as your shots are successful. The eagle will also play an important role as it essentially allows you to fly.
To make up for the lack of a world map, the developers made use of the Spirit Mask, a magical mask that can let you see into the spirit world. It will overlay a "heatmap" which shows where you have been directly on the terrain itself, highlight points of interests, and more. To make full use of it, you will need to find vantage points, as the higher you are, the further you can see.
It won't be a peaceful adventure as you will be targeted by giant cursed spirits, the source of the dark curse that plagues the world. Typically, they are invincible but by returning light to the obelisks, you can chase them down and finally subdue them to return light back to the land. If you fail, it won't be a game over. Instead, you'll lose the crystals you collect along the way, hampering your progress towards character upgrades.
The Pathless will be coming to the PlayStation 5 sometime in Holiday 2020.
Get Your Mind Boggle With The Pedestrian
One interesting entry in the PlayStation State of Play August 2020 show is The Pedestrian. It is a 2.5D puzzle platformer with a public signage theme. You play as a 2D character in a dynamic 3D environment with the goal of rearranging and connecting public signs in order to advance. The game is being developed by Skookum Arts, who interestingly has no previous knowledge of experience in games development.
The Pedestrian will be coming to the PlayStation 4 in January 2021.
Temtem Confirmed for PS5
It appears that Temtem has been confirmed to be PS5-bound. In the new trailer, it shows of a bunch of environments that players can enjoy, solo and in multiplayer. You also get a look at character customizations. In case you're wondering, the game uses a classic turn-based combat system, akin to Pokemon.
Battles are focused on 2v2 combat with few random elements in each attack, meaning less guesswork and more strategic thinking is needed through each encounter. Instead of a classic point system for moves we use stamina. Each move requires a different amount of stamina based on its power. If you overuse your Temtem's stamina they will take damage for overexertion. This allows for 'all-out' attack moments if you see an opportunity to finish off your opponent.

Game Director Guillermo Andrades
Temtem will be coming to the PlayStation 4, PlayStation 5, Xbox One, and Nintendo Switch sometime in 2021. It's also currently available as an early access game on Steam.
More Bugsnax
At the PlayStation State of Play August 2020 show, we got more details on Bugsnax. The game will be a 1st person adventure game where you have to uncover the mysteries of Snaktooth Island. You will have to observe, hunt, and capture Bugsnax using an array of Snak-catching traps.
As you start to talk to more Grumpuses, you will start to gain more clues on the disappearance of Elizabert Megagig. It won't be easy however as you'll need to be persuasive, such as offering their favourite Bugsnax.
Bugsnax will be coming to the PlayStation 4, Playstation 5, and PC sometime in Holiday 2020.
Vader Immortal VR
Fancy a Star Wars VR experience? Vader Immortal: A Star Wars VR Series lets you enjoy exactly that. It's a 3-part experience set on the lava-filled planet Mustafar. Players will traverse Vader's fortress, uncover ancient secrets hidden in the planet, and learn to master The Force. The game is being developed by ILMxLAB and Black Shamrock.
Vader Immortal: A Star Wars VR Series will be coming to the PlayStation VR on 25th August 2020.
Hitman VR
It looks like Hitman 3 will have a VR experience as it will have PlayStation VR support. You can enjoy every mission from the start to the end in first-person VR. In fact, they are going to bring VR support for every location from all 3 games.
Hitman 3 will have PlayStation VR support starting sometime in January 2021.
Braid Anniversary Edition
One popular classic that was released in 2008 is coming back better than ever as Braid Anniversary Edition. The game will be having a very notable graphics upgrade, which will easily fit for 4K gaming. This includes hand-repainted work by artist David Hellman, reimagining areas, adding extra character animations for better fluidity, and more. Even the sound department is getting upgrade, with Martin Stig Andersen and Hans Christian Kock helming it.
Braid Anniversary Edition will be coming to the PlayStation 4 and PlayStation 5 sometime in early 2021.
Auto Chess Coming to PS4
Auto Chess already has millions of players worldwide, especially since it's available on so many platforms. It even won Google Play's Best of 2019 award in 17 countries as well as Apple App Store's The Pioneer of New Gameplay of the Local Game in China. At the PlayStation State of Play August 2020 show, they're going to go bigger as it's confirmed to the coming to the PS4.
Auto Chess will be coming to the PlayStation 4 on 31st August 2020.
Pokdepinion: Was a bit disappointed to hear of no PS5 hardware news at the State of Play August 2020 show but this is still pretty good.