ASUS ZenFone 4 specifications leaked out before launch; second variant of the ZenFone 4 Max comes to light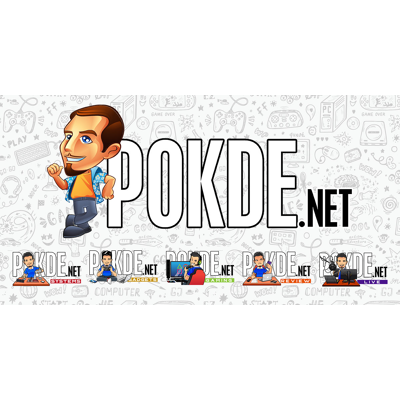 I guess the guys working at ASUS' official online store in France were too excited about the upcoming ASUS ZenFone 4 series. They actually jumped the gun by a whole week and put up details of the upcoming ZenFone 4 series, including the pricing on to their sales page. The pages were promptly taken down, but not before Android Police managed to capture some very juicy screenshots.
Starting off, we have the basic ZenFone 4. It seems like an iterative upgrade from the ZenFone 3 with a Snapdragon 630 under the hood mated to 4GB of RAM. The missing NFC from the ZenFone 3 is added into the ZenFone 4, while the battery sees a modest 10% increase to 3300 mAh. The 5.5″ Full HD display makes a comeback in the ZenFone 4, but this time it's going to an AMOLED panel instead of the IPS panel in its predecessor. A dual camera setup graces the ASUS ZenFone 4, with a configuration reminiscent of the LG G4, sporting a 120° wide angle optic with a conventional 12MP sensor. It is priced at 499.99 Euro. For comparison's sake, the ZenFone 3 is currently priced 399.99 Euro on the French ASUS Store.
The ASUS ZenFone 4 Selfie is also apparently making an appearance as two different SKUs, a standard variant and a "Pro" version. The standard edition will pack a Snapdragon 430 with 4GB of RAM, a 5.5″ 720p IPS display and a 20MP+8MP front camera system. The rear camera is a little lonely here, being a single 16MP sensor. It is priced at 299.99 Euro.
Meanwhile the ZenFone 4 Selfie Pro comes in at an extra 100 Euro, but swaps the Snapdragon 430 for a much better Snapdragon 625, a 5.5″ Full HD AMOLED display panel and a 24MP+5MP front camera setup.
The ASUS ZenFone 4 Max comes with a 4100 mAh battery, Snapdragon 425 SoC and 3GB of RAM. The display is a little smaller than the above devices, coming in at just 5.2″ and sporting a 720p resolution. It will be priced at 229.99 Euro. Interestingly, despite the lower price tag, it will sport a dual rear camera setup, with a 13MP sensor mated to a 5MP one, something which ASUS decided to omit from the ASUS ZenFone 4 Selfie.
It would be interesting to see if we will have more of the ZenFone 4 series leaked out. I am interested to see if ASUS will really pack a Snapdragon 835 as SuperDaddy predicted into their ZenFone line up, with no ZenFone 4 Deluxe in sight. Still, let's wait till the 17th August launch to find out every juicy detail about the ASUS ZenFone 4 lineup.
Pokdepinion: The Snapdragon 430 and 425 chipsets really mar the desirability of the ZenFone 4 series. They should at least throw in a Snapdragon 450. Overall, the lineup looks pretty comprehensive, and ASUS have covered almost all the bases. All we need is a true flagship from ASUS now…