Lenovo Reveals 2 New Tower PCs at Gamescom 2017; Lenovo Legion Gaming PCs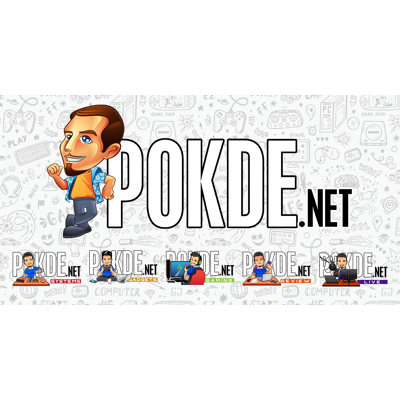 Over at Gamescom 2017 in Cologne, Germany, Lenovo has unveiled 2 new Tower PCs under their Lenovo Legion gaming product lineup.
It looks like some interesting things are brewing over at Gamescom 2017 in Germany. Lenovo has unveiled some new Tower PCs under the Lenovo Legion moniker. Could this be your next gaming desktop computer? Let's check it out.
Lenovo Reveals 2 New Tower PCs at Gamescom 2017
Lenovo Legion Y720 Tower
The VR-ready Lenovo Legion Y720 Tower gives mainstream players reliable performance. It's loaded with Windows 10 and can have up to a 7th Gen Intel Core i7-7700 processor, optional 16GB Intel Optane memory for fast system responsiveness, and up to NVIDIA GeForce GTX 1070 8GB graphics.
The Lenovo Legion Y720 Tower offers the critical package of processing and graphical prowess for playing the most demanding titles. We expect to hear more details about the specifications and variants (if any) on this new tower PC.
Lenovo Legion Y520 Tower
Targeted at console players looking to dip their toes into the expansive world of PC gaming, Lenovo has created the VR-ready Lenovo Legion Y520 Tower. This rig puts the necessary graphics and processing speed at the forefront, making it an attractive way to ascend to PC Master Race godhood.
It also runs on Windows 10, has DirectX 12 support, uncapped frame rates with 21:9 wide aspect ratio option, and the ability to stay connected with your friends through Xbox Live. All this comes complete with up to a NVIDIA GeForce GTX 1060 GPU and up to a 7th Gen Intel Core i7-7700 processor.
The Lenovo Legion Y520 Tower also comes with the Lenovo Entertainment Hub, an app for access to a vast catalog of popular video game codes with VR upscaling on select FPS games. The machine also upgrades easily for users who want to swap parts, making the Lenovo Legion Y520 Tower a great introduction to PC gaming.
The pricing and availability of these new Tower PCs has yet to be announced. We'll be reporting about it as soon as information becomes available.
There's actually another stronger gaming tower PC, along with a collaboration with Corsair, announced at Gamescom 2017. Click here to know the full details on that.
Pokdepinion: I was wondering when Lenovo was going to introduce desktop PCs for their gaming brand. Now to hope that these babies will also come to Malaysia. Perhaps we'll see more console gamers be confident enough to step into PC gaming realm comfortably.