Pizza Hut goes digital – Robots, AR, Self service kiosk now in Malaysia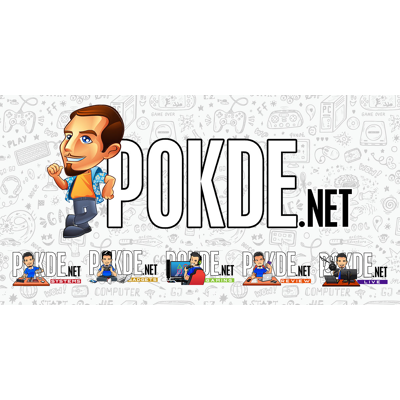 No, we're not planning to turn into a food blog or anything of that sort if you are wondering, but Pizza Hut has something really awesome in house for everyone. Going digital to make things 'easier' and 'better' which is their mission, Pizza Hut has just introduced a slew of awesome tech that is about to set a new milestone for the company. Oh, by the way, Happy 10/10!
Before we share the tech, if you would like to experience this yourself, the Pizza Hut branch in Sunway Pyramid has all of it showcased, so feel free to head there. While you are at it, download the Pizza Hut app, order a regular pizza and get another regular pizza for free, while stocks last until October 30th, 2017. There are 35,000 pizzas being given away through this promotion campaigned under "You Download, We Belanja", so go get it now! We'll wait!
Well, this is already getting interesting, maybe we should consider food blog afterall? Now, to the important news.
Pizza Hut Greeting Robot
Upon entering the premise, you will be greeted with a rather fancy looking robot. It's capable of singing, dancing, entertaining you and you can even play quiz on it for voucher. Soon enough, it will also be able to take your order.
Pizza Hut Augmented Reality Ordering
This one is the one I was impressed the most with. Firing up the Pizza Hut AR application to their menu, you can have an interactive session where the images come alive. This gives greater vividness to the users before selecting their dishes. Upon making the order, the experience gets better, with an engaging digital game that will keep you entertained while waiting for your freshly baked pizza.
Pizza Hut Digital Take Away Kiosk
Outside the Sunway Pyramid Pizza Hut restaurant, they have installed self-service digital take away kiosk. It's rather interesting where you can not only order, but also customize your pizza to your flavor. You don't have to shy away from asking if you need more of that capsicum or olives. Just select the pizza and spoil yourself. At the end of the order, you can either make payment at the kiosk itself, or pay by cash at the counter. A receipt is issued from the kiosk and you can send it to the counter to claim your order.
Now, this does not just end here. All of this is also interconnected with the cash counter and the kitchen to speed up the process. For example, if you made payment via credit card or debit card at the kiosk, by the time you get to the counter, the kitchen has already got your order and your pizza is already in the making! This is as quick as pizzas can be made in 2017 using technology as a catalyst.
Pokdepinion: We at Pokde.net LOVE pizza, and we LOVE tech. So this is basically a marriage of our two favorite things today. We're off toa good start of the day it seems! Yup, we should consider a food blog! XD