Review
Acer Predator Triton 900 Review – Power You Can Rely On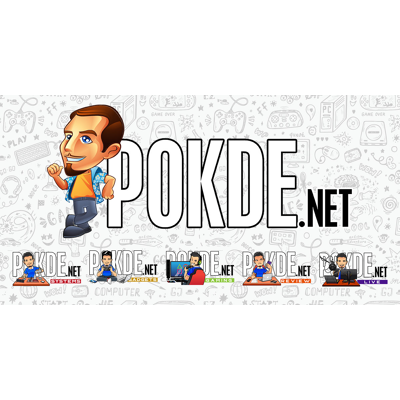 Overview
When you see laptops hitting the five digit mark, you might find yourself wanting more than just a super-powered gaming laptop. That's what the Acer Predator Triton 900 offers with its touchscreen display and Ezel Aero Hinge, allowing you to use it in four different display modes including a 180° screen flip. Would this unique feature be enough to make it worth the purchase? Let's find out.
2-year warranty + Accidental Damage / Theft protection
Positives
+ Powerful
+ 512GB NVMe SSD x 2 in RAID 0
+ Screen can flip up to 180°
+ 4K resolution, 144Hz refresh rate
+ Display shows great colours (100% sRGB)
+ Low-profile mechanical keyboard
+ Satisfactory running temperature
+ Solid build quality
+ Good array of ports
Negatives
- Big and heavy
- Below average battery life
- Not for the average gamer's budget
- No SD card reader
- Fan can get a bit loud
Acer Predator Triton 900 Review
Unboxing the Acer Predator Triton 900
What you're expected to see inside the box of the Acer Predator Triton 900 gaming laptop are two more boxes. Inside of those two boxes, this is what you'll be getting:
Quick Start Guide
Setup Guide
Charging Brick
Power Cable
The laptop itself
Appearance
The Acer Predator Triton 900 is quite the eye-catcher. While it still maintains the more stealthy, neutral approach to design as seen in the Triton 500, you'll definitely notice the two metallic bars on each side. This is the CNC-machined Ezel Aero Hinge, which we'll talk more about in a bit. Looking at the lid, you have a dark aluminum body with the Predator logo taking centre stage. Of course, it glows blue so it's cool like that. It can be a fingerprint magnet but it's a lot better compared to other laptops with similar builds.
Lift the hood up and you'll be greeted with a 17.3-inch 4K 144Hz IPS display, a clicky low-profile mechanical keyboard with per-key RGB backlight, and a trackpad which is similar in style to the ROG Zephyrus as it doubles as a Numpad. You will also see a dark-tinted transparent "glass" with a view of the internals. I put quotation marks on the word glass because it's not actually glass, but feels more like polycarbonate.
When you turn it on, you'll see the keyboard glowing in various colours with a wave-like animation. When Windows 10 is up and running, it will have a light blue glow by default to match its overall aesthetic. This can be easily changed via the PredatorSense software. You'll also have five shortcut keys above F1 that will allow you to activate Turbo mode and switch between game profiles.
Then we have the star of the show, the Ezel Aero Hinge which holds surprisingly well. You can set the display up in four different modes; the standard laptop display, bringing it closer to the keyboard, a complete 180° flip, and closing the lid but with the screen flipped upwards. This will give more versatility on how people would like to use the machine.
On the left side, you have an air vent, a USB-A port, a headphone jack, a microphone jack, and a hidden USB-A port. On the right side, you have an air vent, an RJ45 LAN port, a USB-A port, two USB-C ports (one Thunderbolt 3), the power button, and a Kensington Lock. Seems a little lacking in ports right? Well, there's more on the back actually. On the back, it has a DisplayPort, a HDMI port, and the proprietary charging port situated between the two rear air vents. It's great that it has both an HDMI port and a DisplayPort, which easily lets you do a triple-monitor setup.
There's nothing much on the bottom here aside from four rubberized stands, stickers, extra air vents, and speaker holes. You can also see a bit of the hidden USB-A port on the left side here. You can also find 12 screws here (including one hidden behind an Acer sticker) if you plan on opening up the machine for upgrades or maintenance.
Overall, I really do like the look of the Acer Predator Triton 900 gaming laptop. Like with other Triton laptops, this one doesn't go for the in-your-face gamer aesthetic, and it's a solidly built machine. We were worried that the Ezel Aero Hinge might be a little flimsy but from what we've experienced, it has a strong clamp on it so you should have nothing to worry about. We do find the hidden USB-A port a bit odd, but at least that's an extra port that consumers can use. The mechanical keyboard is certainly a surprising addition, but we'll talk more about that later.
Specifications
CPU
Intel Core i7-9750H (6C / 12T @ up to 4.5 GHz), 12M Cache, 45W TDP, 14nm
RAM
16GB 2666MHz DDR4
GPU
NVIDIA GeForce RTX 2080 8GB GDDR6
Storage
512GB Intel NVMe PCIe SSD x 2 (RAID 0 )
Display
17.3″ 4K UHD (3840 X 2160) 144Hz IPS display with G-Sync, Ezel Aero Hinge
Keyboard
Low-profile Mechanical Keyboard (Clicky) with NKRO, Per-Key RGB
Connectivity
Wireless:
Killer Wireless 1550 2×2 AC
Bluetooth 5.0
I/O:
2 x Type-A USB 3.1 Gen 2
1 x Type-C USB 3.1 Gen 2
1 x Thunderbolt 3
1 x Type-A USB 2.0 (Hidden)
1 x Kensington Lock
1 x DisplayPort
1 x HDMI 2.0
1 x RJ45 LAN
1 x Proprietary Charging Port
Audio
4 x Speakers
1 x Audio Jack
1 x Mic Jack
Array Microphones
Power
72 WHrs, 4-cell Li-Ion Battery, 330W Power Adapter
Dimensions
428 x 303 x 23.8 mm (W x D x H)
Performance
As we've listed in the specifications, the Acer Predator Triton 900 utilizes two 512GB Intel NVMe SSDs in RAID 0 configuration,. As such, the speeds it achieved in CrystalDiskMark shows that it's blazing fast and nowhere close to being a slouch.
Given how powerful the Acer Predator Triton 900, it's no surprise that it performed admirably. The i7-9750H performed pretty close to the i9-8950HK of the ROG Chimera in both single core and multi core tests. It's the second best scoring one in our list of tested machines thus far.
In Unigine SuperPosition, it showed how beastly of a machine it is. It took the top spot easily with a score of 7823. It shouldn't be a surprise given its specifications but it's still amazing to see nonetheless.
It's the same case in 3DMark's Time Spy benchmark. It easily took the top spot and the closest contender it still noticeably lower in score.
In 3DMark's Port Royal which tests the ray-tracing capabilities, it's no surprise that it garnered such a high score with its RTX 2080 GPU. It's amazing to see a laptop that scored that high in a test that most laptops sufffer the most.
Synthetic benchmarks aside, we now have game benchmarks. If some of the game performance seem oddly low, keep in mind that we ran the games in 4K resolution and the highest settings possible. It's interesting in particular for Tekken 7 because at maximum settings in 4K resolution, very few machines are able to play smoothly given how resource-intensive it becomes.
Even then, it still managed to perform pretty well for the most intensive games out there in Ultra settings, such as Assassin's Creed Odyssey and Final Fantasy XV. In the case of Battlefield V, it's no surprise that it suffers with DXR enabled on Ultra settings, even with DLSS enabled. However, playing on Maximum Fidelity instead of Ultra will give you the ultimate gaming trifecta; stunning visuals, ray-tracing goodness, and smooth gameplay.
As for running temperatures, it was kinda bad by default but with CoolBoost enabled, temperatures were really good. CPU temperature is generally in the high 80s / low 90s (°C) with very little to not thermal throttling present. GPU runs perfectly fine as it usually doesn't go past 80°C.
As for battery life, it's not something anyone would be surprised about. The Acer Predator Triton 900 is quite the power hog, but it's understandable given its high-powered specifications. Even with the large 76Wh battery, you're going to get about 2 to 3 hours of battery life for just web browsing, office applications, light editing, and other non-intensive tasks. Anything more and you'll see the battery dip really fast.
User Experience
The Acer Predator Triton 900 is a beastly gaming laptop. For starters, it's powered by the 9th Gen Intel Core i7-9750H and an NVIDIA GeForce RTX 2080 GPU. As for memory, you have a 16GB DDR4 RAM (8GB x 2) clocked at 2666 MHz, and two Intel NVMe SSDs in RAID 0 configuration. Personally, would have liked it if came with 32GB RAM and an additional 1TB HDD storage given its price. It still doesn't change the fact that it's a powerful machine despite that however.
This is by no means a portable gaming laptop like the Predator Triton 500. It's big and heavy, weighing in about 4.4kg, so it's not something that would be ideal to bring around often. The running temperatures are what I expected from such a size however, as it's at satisfactory levels. As long as you have CoolBoost enabled, you most likely won't see thermal throttling unless you're gaming in a very hot room. On that note, the 4th Gen AeroBlade 3D fans can get a bit loud but definitely not unbearable. If anything, it's definitely worth the running temperatures.
The 17.3-inch IPS display on the Acer Predator Triton 900 gaming laptop is one of the most enjoyable ones I've had thus far. You get excellent viewing angles, colours are bright and well-defined (100% sRGB), and the 144Hz refresh rate is a boon for serious gamers. The hardware is definitely powerful enough that you can easily take advantage of the high refresh rate. Best of all, the Ezel Aero hinge lets you flip the display up to 180°, and it's a touchscreen display. That's quite a rare feature among gaming laptops and I really enjoyed using it.
The Acer Predator Triton 900 has a good array of ports. You have three USB-A ports (one hidden on the left side), two USB-C ports (one with Thunderbolt 3 support), an RJ45 LAN port, separated headphone and microphone jacks, and both DisplayPort and HDMI port for visuals. It would have been a nice touch to include an SD card reader but it's a small matter. Some of you may feel the hidden USB 2.0 Type-A port odd but it is very useful for wireless receivers. If you use a wireless mouse, connecting the receiver there will definitely decrease your chances of losing it.
The trackpad also doubles as a Numpad which can be enabled / disabled by tapping the top-right corner twice. The sensation is definitely nowhere close to a regular Numpad but it's very useful to have, especially when you're using your own mouse. If you're a fan of RGB keyboards then you're gonna love this as it has per-key RGB backlighting, which can be customized via the PredatorSense software. You can also change the colour of the fan underneath the glass but given how dim it is, there's no point really. Unfortunately, you can't adjust the brightness.
The PredatorSense software is still the same as usual. It can be used for some fine-tuning of the machine, including simple overclocking for both CPU and GPU, adjust cooling, customize hotkeys, and more. The UI is straightforward here and I personally like the look of the software as the colour scheme is very pleasing to the eyes. I doubt anyone would have issues using the software.
But that's not all on the software side as there's also the KILLER Control Center. Not only will you be able to view and manage your network traffic, you can also optimize the system for gaming with the GameFast feature. What this does is that it prioritizes the game that you're running above other network traffic, it also optimizes your CPU and memory resources for the game to ensure a smoother gaming experience.
On the sound department, the speakers on the Acer Predator Triton 900 gaming laptop is pretty good. It's loud and has a surprising amount of depth and a bit of bass. Together with the Waves MaxxAudio software suite, you can easily optimize your listening experience for a variety of occasions, including different types of games. You can also get a more 3D-feel for the audio using Waves NX, which should be used with a headphone / headset. I would still opt to use a headphone rather than the speakers for the best audio experience overall.
Acer Predator Triton 900 Verdict
The Acer Predator Triton 900 is a pretty great gaming laptop. It's very powerful, it's packed with some interesting features like the flip display thanks to the Ezel Aero hinge, and even managed to fit in a low-profile mechanical keyboard. It is a rather hefty machine with an equally hefty price at RM15,999 however.
Ultimately, you will be getting a reliable gaming machine with some minor quirks which I feel isn't significant enough for people to avoid. Sure, battery life is bad that's to be expected for a machine that is this powerful. This will work best as a desktop replacement rather than a laptop that you'd want to bring with you everywhere you go. With that, I award the Acer Predator Triton 900 with our Gold Pokdeward.