Review
ASUS Vivobook 15X (K3504) Review – An Uneventful Laptop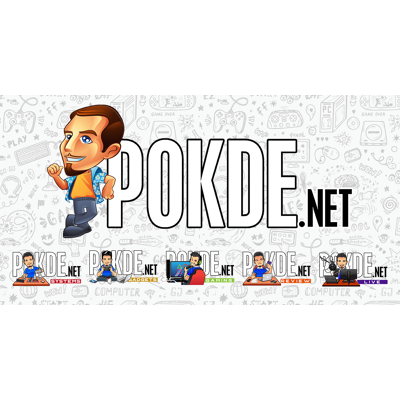 Overview
ASUS updates the Vivobook 15X with latest hardware from Team Blue, but it inherits most of Vivobook's essentials. Let's see how it turns out to be.
Positives
+ Well-contained thermals
+ Respectable CPU performance
+ Solid I/O options
+ Expandable RAM slots
+ Fan noises don't produce whines
+ Understated design
+ USB Power Delivery support
Negatives
- Display hinge is too stiff to open single-handed
- Speakers lack bass
- EQ tuning is non-existent for onboard speakers
- Weak graphics performance
- Display isn't 100% sRGB
- Middling battery life
- USB-C could've been routed on the opposite side of DC-in for more flexible charging
Unboxing
For the segment this Vivobook 15X is going for, it's not common to see fancy box packaging since cost cutting is usually the name of the game here. Still, ASUS has added a bit of flair with the box by printing out a QR code on the box – if you fancy some AR unboxing experience.
Inside the box you get these items:
Power cable (UK, Type G)
65W power adapter (DC barrel jack)
MyASUS leaflet
User guide
Quick start guide
ASUS Antimicrobial Guard leftlet
ASUS Vivobook 15X (K3504) itself
Upcycling is a recent trend these days, so ASUS has engineered the box to double up as a laptop shelf and laptop stand. Pretty neat, I'd say.
Walkaround
This year's Vivobook 15X has took some design cues from the Vivobook Pro series on the lid, with the logo region now featuring embossed designs. The insides however, remained unchanged from the previous year (such as this Vivobook 16X), both in terms of keyboard layout and designs; meanwhile, the chassis prominently features intake perforations to allow the single internal fan to pull fresh air, cooling various motherboard components all at once.
The front side of the chassis remained largely untouched from the previous model – same goes to I/O placement on both sides. However, the most obvious difference here is the lack of fan exhaust, as the updated model now has moved the fans to exhaust to the rear (directly to the hinge) instead of the left side of the chassis.  While you get USB-PD charging capabilities on this laptop, it's placed on the same side as the DC barrel plug. I suppose moving either one to the other end could allow for more flexible cable management.
ASUS has given the Vivobook 15X a fairly tall feet, likely to aid cooling – since this model doesn't come with the ErgoLift hinge like Zenbook does. The webcam features a bright orange-colored mechanical privacy shutter, and sitting alongside it is the microphone array. No IR sensors here – so no Windows Hello facial recognition. You do still have fingerprint scanner on the touchpad, however.
Specifications
ASUS Vivobook 15X (K3504V-ABQ229WS)
CPU
Intel Core i5-1335U (2P+8E – 10 cores, 12 threads)
RAM
8GB DDR4-3200, (soldered, additional SODIMM slot available)
Graphics
Integrated: Intel Iris Xe Graphics (80 EUs)
Storage
Micron 2400 SSD 512GB (PCIe 4.0 x4, M.2 2280)
Display
15.6″ FHD 16:9 IPS, 1920×1080@60Hz
45% NTSC, 250 nits brightness
Anti-glare non-touch panel
Speakers
Downward-firing stereo speakers
Webcam
720p, mechanical privacy shutter
I/O

1x USB 2.0 Type-A
2x USB 3.2 Gen 1 Type-A
1x USB 3.2 Gen 1 Type-C (USB-C Power Delivery support)
1x HDMI 1.4
1x 3.5mm combo Jack
1x DC-in

Connectivity
Wi-Fi 6E, Bluetooth 5.3 (MediaTek MT7902)
Battery
42Wh 3-cell Li-ion
Power Supply
65W, DC barrel jack
Operating System
Windows 11 Home
Dimensions
359.7 x 232.5 x 17.9 mm
Weight
1.60kg
Performance
First off is the SSD test, courtesy of CrystalDiskMark. Underneath this chassis sits a single M.2 2280 form factor Micron 2400 SSD at 512GB of capacity, for which the performance sits in line with what the spec sheet says. The same SSD can be seen in ROG Flow Z13, although that runs 1TB M.2 2230 and performs better on writes due to its larger 1TB capacity.
Next is Cinebench: despite it packs "just" the 2P+8E Core i5 onboard, it actually performs better than the 2023 model year Zenbook S 13 OLED that we reviewed earlier, which runs the Core i7 with the exact same 2P+8E core configuration. Why so? It comes down to power limits and cooling capabilities.
The Core i5 chip in the Vivobook 15X were able to utilize more power thanks to better cooling (and larger chassis), and Intel has always been reliant on power draw to keep its performance high in this regard. AMD Ryzen's power scaling usually don't suffer from such phenomenon (or rather, not as much). The comparison between ASUS Expertbook B3 Flip and HONOR MagicBook X16 demonstrates just how much difference you can get even on the same chip, run under different power and cooling capabilities.
Credit to where it's due, the single-fan cooling system on the Vivobook 15X managed to keep the Intel chip in check, with the temperatures sitting at around 92°C worst-case under the standard power profile. You can of course crank it up to 11 through MyASUS app should you wish to do so.
Sadly, the Vivobook 15X completely lost in this match of Superposition 4K benchmarks. While these are all onboard graphics – meaning gaming isn't really viable unless you put the graphics settings on lowest possible, at least something like Ryzen 6800U-powered Zenbook S 13 OLED (2022 model) had some chances, while this Vivobook is likely dead in the water in every case.
Same story here – although the gap wasn't as extreme as the Superposition previously demonstrated. You're still looking at roughly half the graphics power you should be seeing, much less comparing it against the Ryzen chip.
Novabench is one of the more recent benchmarks we introduced, and here represents the results on various aspects of a laptop's performance. The Vivobook 15X scored decently against other ultra-lightweights, sitting in second place of the four laptops listed here.
In PCMark 10 test, we get a few interesting observations: the Vivobook 15X actually sits as a close second among all six in terms of Productivity scores (only just behind the Intel-powered Zenbook), Digital Content Creation meanwhile left the laptop sitting second-to-last, as well as Overall scores. Essentials ranked the laptop fourth in this list.
The 42Wh battery is honestly not quite up the standard that we'd like – the chassis can definitely accommodate something in the range of 60Wh commonly seen in other more premium laptops. This nets the Vivobook 15X a runtime of 7 hours 54 minutes, enough for half a day if you're a relatively heavy users out-and-about. If that's the case for you – I recommend you bring along a USB-C PD charger to keep the juice topped up when not in use.
Frustratingly, the battery life is still nowhere compared to the previous-generation, Ryzen-powered Vivobook 16X (M1603), which nets more than 10 hours on the battery (with a 50Wh battery). Perhaps the internal components aside from the CPU is eating more power than it should be – given that Intel chips are at least somewhat catching up to Ryzen in terms of battery endurance.
The Good
ASUS has brought in some minor quality-of-life changes to the Vivobook 15X. Namely the sole USB-C port that now supports Power Delivery, allowing users to charge the laptop without carrying the relatively bulky AC cable. Those on the move will greatly appreciate this small upgrade, which is still fairly new addition to laptops of this price bracket. The I/O in general is fairly generous, with dedicated HDMI, 3 USB-A ports and a single USB-C port available for a reasonable amount of peripheral connectivity.
As for the Core i5-1335U sitting beneath the chassis, it's able to stretch its legs thanks to adequate cooling provided to allow for more power delivery, which is crucial for Intel chips to perform at its optimal state. On the subject of cooling: the fans do not produce any noticeable whine, and the noise in general is well-controlled. The additional SODIMM slot is also a plus – for those who intend to upgrade the RAM capacity to accommodate heavier workloads.
The design, while not seeing much changes from the previous model, remains understated – most of the elements remain familiar, including the keyboard and touchpad which will be easy to adapt for most people. I find the keyboard fairly easy to type on with no major issues. The fingerprint scanner is also a positive for those who prefer a more intuitive way of securing their laptops.
As for the microphone, the audio quality is surprisingly good and clear, though there seems to be an oddity in every recording I attempted to make, which ended up muffling on the very first second before it returns to normal. It doesn't seem to be an AI Noise Cancellation issue either – both on and off doesn't solve the issue. You can listen to the clip below and hear it for yourself:
The Bad
The Vivobook 15X got its fair share of issues in daily use as well. First off – the display hinge is still too stiff, making one-handed opening impossible (you'd lift the entire chassis in doing so). The same issue was previously found on the Vivobook 16X (M1603) which shared the same problem, but unfortunately there wasn't any remedies made in this regard.
The display is also expectedly sub-par. You're getting a 16:9, Full HD (1920×1080) panel with mere 250 nits of brightness and 45% NTSC color gamut (equivalent to 65% sRGB) – simply not enough for outdoor or any color-critical work. Colors will end up somewhat washed out or inaccurate when viewing media content through this display, so keep your expectations reasonable with it.
The Iris Xe Graphics, supposedly, should have some amounts of compute power – while I can't say for sure why, the performance presented in the benchmarks is unlikely to be indicative of the Intel iGPU's true performance. We've seen such cases before with the Vivobook 15X OLED (which we reviewed last year) also exhibiting similar graphics performance issues, likely down to the lack of reserved dedicated VRAM, which is just 128MB (not to be confused with shared VRAM). Some other chips can occupy around half a gigabyte or even more, for example.
Another gripe I have is in regards with the speakers. The stereo downward-firing pair couldn't produce bass, and while usually I can alleviate this somewhat by using the audio software provided on laptops to adjust EQ, in this case the Dirac app provided seemingly doesn't really make any changes to the way audio behaves. Cranking the bass or treble range to the max or the other way around doesn't produce any discernible results, so don't expect your music listening experience to be any good with this laptop. It's good enough for communications, but that's about it.
Finally, the battery is perhaps too small for its size. We've seen laptops much smaller that feature as much as 60Wh, so size certainly isn't a limitation to put a bigger battery to improve the laptop's endurance. While USB-C PD can somewhat alleviate this since you don't have to carry the bulk of AC cables – it's slightly odd that USB-C sits on the same side of the DC jack, which given the flexibility the USB-C can offer, I for one would've hoped it occupies the left side instead so users can choose which way to plug in their laptops during a recharge – especially useful in tight spaces (granted you need different cables, but you get my idea).
Verdict
The price for the ASUS Vivobook 15X (K3504) is RM3,199 – as far as value goes, I'd say there definitely is more value to be had elsewhere if you really want to maximize every last bit of the value you're willing to pay for. By itself, it's not really an exciting product, but it's rarely the case in laptops of this class anyway. Still, what you get for this price is a fairly performant machine, if not slightly flawed in some minor aspects that some may accept or ignore depending on their priorities.
However, the company also sells the AMD version of this laptop which uses the Ryzen 7 7730U (effectively an updated version of Ryzen 7 6800U), and if the previous-gen Zenbook S 13 OLED is any indication, the chip should perform even better than what Intel is offering here, all while maintaining the same specs elsewhere but adds an RM100 premium on the price tag.
There's also another rather interesting question: since Vivobook 16X exists (albeit needing updated hardware at this point since it's two generations old in terms of CPU), you get more screen with more or less the same chassis footprint aside for some extra height, would 16:9 displays make sense in today's laptop scenes? I'll leave this to you to decide.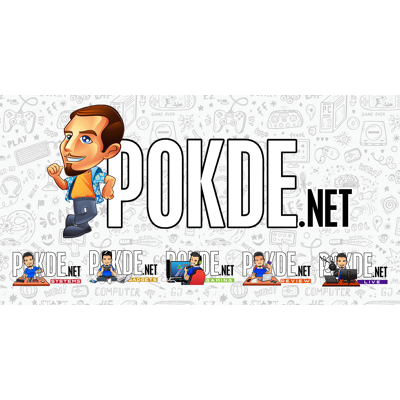 Special thanks to ASUS Malaysia for sending us the Vivobook 15X (K3504) laptop for the purpose of this review.