Review
Dell XPS 13 Plus 9320 Review – The Cleanest One Yet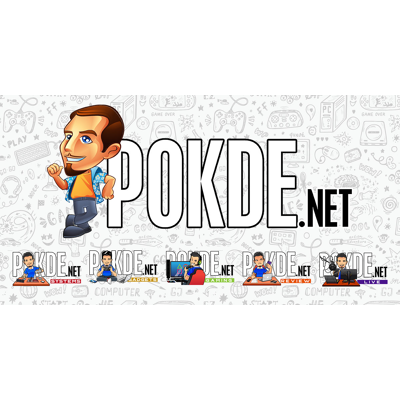 Overview
The Dell XPS 13 Plus 9320 has got to be one of the cleanest looking ultraportable laptops running Windows to ever be made, though the lid makes it look a little too corporate to be a fashion statement. The performance is certainly packing despite the superbly compact body but is it worth your money? Let's find out.
1 year of Premium Support standard;
Optional hardware warranty extensions up to 4 years,
Premium Support Plus also available
Positives
+ Clean, eye-catching design
+ Portability that rivals even tablets
+ Solid CPU performance
+ Above average battery life
+ Comfortable keyboard and mousepad
+ Easy to upgrade SSD
+ Vibrant OLED display
Negatives
- Can't do much for GPU-focused apps
- Touch-sensitive function keys can be awkward to use
- Lacking in ports
Unboxing the Dell XPS 13 Plus 9320
Starting off the Dell XPS 13 Plus 9320 review with the unboxing, the packaging is a simplistic black box with nothing much else to see. It does state that it's made from 100% recycled or renewable materials, as part of Dell's 2030 Moonshot goal. Inside the box, it's interesting that the charging brick is separate from all the other things that are included with the laptop. Essentially, you can find the following items:
60W power brick
USB-C to USB-C cable
Power cable
Safety and regulatory information booklet
Quick start guide
3.5mm audio jack to USB-C adapter
USB-A to USB-C adapter
The Dell XPS 13 Plus 9320 laptop itself (Platinum)
Specifications
CPU
Intel Core i7-1260P @ 2.1GHz (up to 4.7 GHz Boost), 18M, 12C/16T, Intel 7 (10nm), 28W TDP
RAM
16GB LPDDR5 5200MHz
GPU
Intel Iris Xe Graphics
Storage
512GB NVMe PCIe 4.0 x4 SSD (SK Hynix PC801)
Software
Microsoft Windows 11 Home
Connectivity
Wireless
Killer Wireless Wi-Fi 6E 1675 (AX211) (dual-band)
Bluetooth 5.2
Wired
2 x Thunderbolt 4 with DisplayPort and Power Delivery
Display
13.4″ FHD+ (1920 x 1200) 60Hz Non-touch, Anti-glare, InfinityEdge OLED display (16:10)
500 nits, 2000:1 contrast ratio, Dolby Vision, Eyesafe technology, 178°, 100% sRGB
Audio
Studio quality tuning with Waves MaxxAudio®
Pro and Waves Nx® 3D audio
Quad-speaker design with 8W total output
Dual microphone array optimized with Waves
MaxxVoice supporting VoIP
Microsoft Cortana-capable
Power
60W power adapter (USB-C)
55 WHr Li-ion battery
Dimensions
295.3 x 199.04 x 15.28 mm
Weight
1.24 kg
Performance
Starting off with CrystalDiskMark, the storage device used on the Dell XPS 13 Plus 9320 shows exemplary results. It boots up insanely fast with file transfer speeds being optimal as well. In case you're wondering, it's the 512GB SK Hynix PC801 NVMe SSD.
Then on Cinebench R20, the Intel Core i7-1260p powering the Dell XPS 13 Plus 9320 had a relatively strong showing, with scores beating a good number of 11th Gen Intel Core laptops and another one powered by a recent Ryzen 9 CPU. The multi-core score might not be too high but keep in mind that this laptop is geared towards efficiency rather than high performance. With that perspective, it's actually pretty impressive.
It doesn't look particularly great on Unigine SuperPosition's 4K Optimized benchmark as it's only slightly above the 1,000 mark. However, this is to be expected as it only uses an Intel Iris Xe iGPU. You would need a discrete GPU to score higher in this test, as seen with something as simple as the RTX 3050 Ti having a massive advantage.
While the same can be said on 3DMark Time Spy, it's actually impressive that it's an arm's length to the 2,000 mark. Based on the scores, I believe this is the ceiling point of laptops running this CPU without a discrete GPU but regardless, it's a good sign that it should be able to handle light gaming just fine.
Novabench is our newest addition to our benchmark suite so we don't have enough data to use for comparison. However, I figured I should at least include this here to give you a clearer idea of how it performs. Even if you can't make sense of the numbers, it's easy to surmise that its weakest point is the GPU, making this more geared towards productivity than anything else.
Lastly on PCMark 10, the Dell XPS 13 Plus 9320 seems to be lagging behind laptops running on older Intel Core CPUs. While it's overall lower than the older XPS 13, I'm surprised it scored higher in Digital Content Creation, which points of how much better the Intel Iris Xe is compared to the old Intel UHD Graphics.
For those of you who are wondering about the battery life, the Dell XPS 13 Plus 9320 did well enough as it lasted 10 hours and 56 minutes (656 minutes) in PCMark's Modern Office endurance test. Its efficiency is pretty much on par with its laptops around its range, with a number of competitors lasting longer likely due to them having a bigger battery capacity. While it can be better, it's not one that we can call bad as I've had no issues with it lasting an entire work day without a charger.
Looking for a gaming laptop instead? Check out our Alienware review by clicking right here.
The Good
Apart from its performance, there are a number of good things to be said about the Dell XPS 13 Plus 9320. For starters, the design is certainly an eye-catching one. It has a clean, elegant design unlike anything I've seen elsewhere. While the lid itself looks pretty basic, with even some Latitude laptops having the same look sans colour, it's a whole other story when you open it up. Together with its ultraportable nature with a 13-inch display, it's practically as easy to carry around as your average tablet.
The keyboard itself is so uniformedly flat along with an invisible touchpad, blending in nicely with the rest of the laptop. It's so pleasing to see and it's arguably the cleanest laptop we've ever seen. It does take a bit of time to get used to since it doesn't have a raised surface like most other laptop keyboards but you'll be fine after a day or two of use. As for the touchpad, you would have to gauge where it is but this shouldn't be hard to do so, and there's always the alternative of using a mouse.
One thing I do like is that it's easy to replace / upgrade the SSD if you wish to do so. All you have to do is remove the 6 Torx screws on the bottom and remove the case to expose the internal parts. Here, the M.2 slot can be easily swapped out with just a single screw. Everything else is pretty much soldered on to the board so it's best to get more RAM at purchase since you can't upgrade that yourself.
Lastly, the OLED display on the Dell XPS 13 Plus 9320 is one of the more pleasing screens we've used for this type of laptop. As usual with OLED panels, you get the deepest blacks possible and the brightness is pretty decent. It's a treat for the eyes to view any visuals with punchy colours, like most nature shots taken with flagship smartphones on a bright sunny day. If you're looking for a portable machine for picture editing, I'm sure this will serve you well enough.
The Bad
As good as the Dell XPS 13 Plus 9320 is, it's by no means a perfect laptop as its drawbacks can make somewhat annoying to use. For starters, it only has two Thunderbolt 4 (USB-C) ports and nothing else. If you're already using one port for charging, that only leaves you with one measly port for other things unless you opt for a hub. Credit where credit is due, I'm glad Dell included a USB-C to USB-A adapter and a USB-C to 3.5mm headphone jack adapter, so you can use any USB mouse or 3.5mm-based audio gear from the start, but not both at the same time.
Lastly, the function keys are touch-sensitive, which feels rather gimmicky in my opinion. It would have been better if it was proper physical keys instead as the lack of feedback makes it a little awkward to use. While I can agree that it makes the laptop look more premium, it's not something one would bother with after extensive use. If Dell prefers sticking to this design, what they could do is add some form of vibration with each touch.
Dell XPS 13 Plus 9320 Verdict
The Dell XPS 13 Plus 9320 is an attractive ultraportable laptop with a good amount of power. While it lacks GPU performance, most people who get this type of laptop would be looking to use this for simpler things, like web browsing, watching videos, and word processing. If you can look past its shortcomings and are willing to pay its asking price of RM7,299, it's will serve you well.
At the end of our Dell XPS 13 Plus 9320 review, I award this laptop with our Silver Pokdeward.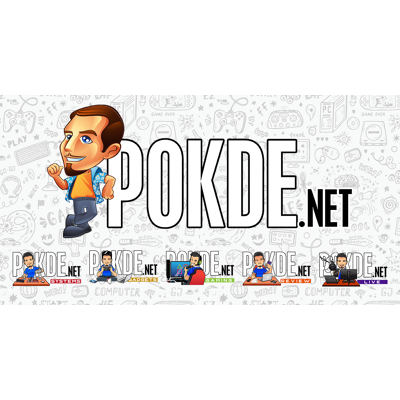 Big thanks to Dell Malaysia for sending us this laptop for the purpose of this review.