Review
HUAWEI FreeLace Pro Review — The Perfect Earphones For Workouts?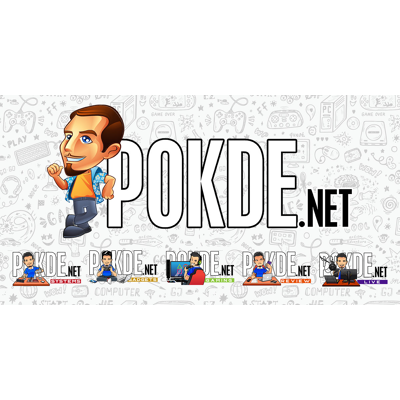 Overview
If you're on the lookout to get something to play your music when you workout, the HUAWEI FreeLace Pro comes with several nifty features such as a long battery life, ANC, and most importantly, decent audio quality.
Positives
+ Decent overall audio quality
+ ANC does the job
+ Impressive battery life
+ Its design fits the purpose
Negatives
- Bass isn't punchy
- Cable is a bit too long
- No wear detection
- No extra wingtips
In this HUAWEI FreeLace Pro review, we take a look at HUAWEI's latest offering in the neckband headphones segment, where it offers such features like Dual-mic Active Noise Cancellation as well as 24 hours of music playback. Is it worth your money? Let's put it to the test.
Unboxing
The box for the HUAWEI FreeLace Pro in this review comes in a slightly different packaging but the contents are the same. From it, you can expect the following items:
Neckband itself
Documentation
Extra ear tips
USB C cable
Appearance
The earphones for the HUAWEI FreeLace Pro is quite compact even though they sport a sizable 14.2mm bass drivers. You can switch modes through the left piece via touch control. As you can see, they directly go into your ears and there are wingtips for a better fit.
The neckband itself comes in a nearly all-black finish where only the controller module is made out of metal and is silver in colour.
If you're wondering on where you can charge the HUAWEI FreeLace Pro, you can simply pull the connector on the right side where the physical control buttons are.
HUAWEI FreeLace Pro Specifications
Drivers:
14.2mm dynamic drivers
Frequency Response:
N/A
Sensitivity:
N/A
Impedance:
N/A
Headphone Type:
Wireless neckband, in-ear
Connection:
Type-C
Bluetooth 5.0
HUAWEI HiPair
Wireless Range:
10m
Noise-cancelling
Dual ANC
Battery:
Up to 24 hours
Weight:
34g
Colour:
Black
User Experience
Personally I feel that the cable is a bit too long but after awhile, I've gotten used to them. With a weight of just 34g, they definitely do not pose any weight issues, even after long periods of use. The right earphone is where you control the ANC modes which includes ANC On, Awareness, and ANC Off. In Awareness mode, ambient noise is amplified and passed through the mic, which allows you to easily hear your surroundings without taking the FreeLace Pro off. I appreciate this feature, especially when you've got your hands busy.
HUAWEI has stated that the HUAWEI FreeLace Pro can last up to 24 hours with ANC off and up to 16 hours with ANC turned on. From my own personal use, I find that it's achievable to get those numbers. I got up to 17 hours of intermittent use from them. Of course, the battery life depends on your volume and whether ANC is turned on or not. Regardless, the battery life is more than enough.
As you'd find in neckbands these days, the HUAWEI FreeLace Pro comes with a magnetized back on both earpieces. Unfortunately, there's no wear detection available but when you take them off and attach them together, it will automatically stop. You can however resume your music once you detach them again.
When you're not using them, you can simply hang them around your neck without worries. As neckband headphones are usually used for runners, the fact that the HUAWEI FreeLace Pro comes with IP55 water resistance rating will surely be a sign of relief for you to sweat and perform your exercises. I would however have preferred for them to offer additional wingtips of varying sizes.
To be frank, I was not expecting much from the audio of the neckband at first. I was proven wrong however as it provided a rather decent sound quality from the get-go.
It's not the best audio quality that I've heard but it should be more than enough for the average listener where it provided natural audio with clear tones. The bass is certainly lacking so if you're a fan of EDM or similar genres, it might not be the best for it. The ANC mode really does a good job and I'd say that it's definitely better than their HUAWEI FreeBuds 3 that I've tested previously.
Conclusion
All in all, the HUAWEI FreeLace Pro gets the nod for me. While I personally am not a big fan of neckband headphones, this is a good option for the price of RM369. I wished that they had offered more color variants for it for that added bit of personalization.
There's nothing major that I'd complain about it. They've got the essentials done properly. Offering a lasting battery life, decent ANC, and IP65 resistant rating, the HUAWEI FreeLace Pro seems like a good companion for your workouts. For that, I give the HUAWEI FreeLace Pro our coveted Gold Pokdeward.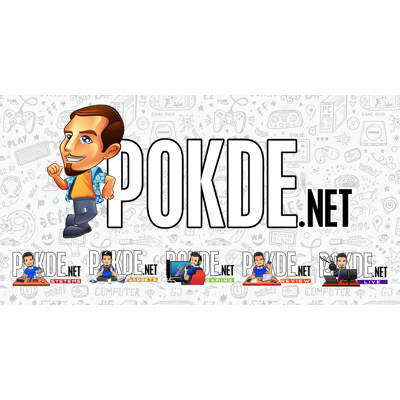 A big thanks to HUAWEI Malaysia for providing the HUAWEI FreeLace Pro that was used in this review.