Review
MSI SPATIUM M570 1TB HS Review – Speed And Versatility Don't (Quite) Mix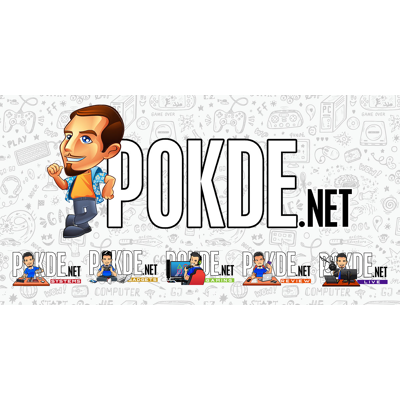 Overview
The MSI SPATIUM M570 1TB HS is the PCIe 5.0 SSD we get to test today - should you consider this is all-out performance is of your consideration?
5 years, or if TBW endurance limit reached (whichever first)
Positives
+ Extremely high read/write speeds
+ Built-in heatsink
Negatives
- Installation can be more complicated than bare SSDs
- Heatsink is non-removable
- High power draw
- SSD controller gets hot easily under load
Unboxing & Appearance
The MSI SPATIUM M570 1TB HS comes in a distinct box packaging unlike most SSDs; inside you get a neatly packaged SSD with the label to remind you not to remove the heatsink as that voids the warranty. Elsewhere, you also get a regulatory notice leaflet and the quick start guide.
The 'HS' in the name stands for 'heatsink', which wraps around the SSD circuitry from top to bottom. On the top you have a copper-colored heatsink with 7-piece fins to maximize surface area for passive cooling; down the bottom, it's a metal bracket that holds everything in place. As expected, it's also significantly heavier than any bare SSD that exists.
Installing the SSD onto the motherboard – MSI's MPG Z790 EDGE TI MAX WIFI in this case – needs a bit more work than the usual installation process. Most high-end motherboards these days can provide tool-less installation thanks to the plastic clip; however, due to the extra size of the SSD from the bottom side, this interferes with the clearance that onboard SSD slots can provide, with the thermal pad pre-installed.
To install the SPATIUM M570, you must first remove this thermal pad plate, and from that point you can carry on with the usual installation process. As a PCIe 5.0 drive, it'll only function at its peak performance on the first SSD slot closest to the CPU (directly below), so installing the drive at any other 4 slots of the motherboard will limit its bandwidth.
Specifications
MSI SPATIUM M570 1TB HS
Capacity
1TB (as tested)
2TB
Form Factor
M.2 2280, built-in heatsink*
Interface
PCIe 5.0 x4, NVMe 2.0
Controller
Phison PS5026-E26
NAND Type
3D TLC NAND
DRAM
2GB LPDDR4
4GB LPDDR4
Read/Write Speed (Rated)
9,500 MB/s (Read)
8,500 MB/s (Write)
10,000 MB/s (Read)
10,000 MB/s (Write)
IOPS
1,300,000 IOPS (Read)
1,500,000 IOPS (Write)
1,400,000 IOPS (Read)
1,500,000 IOPS (Write)
Write Endurance
700 TBW
1,400 TBW
Max Power Draw
10.0W
11.0W
Mean Time Between Failure (MTBF)
1,600,000 hours
Warranty
5 years / until TBW limit exceeded
Dimensions
80 x 22 x 3.5 mm (SSD)
80.4 x 23 x 20.4 mm (SSD + heatsink)
*Heatsink is non-removable for this SSD, doing so will void the warranty.
Test System
Performance
CrystalDiskMark
For the 1TB model, MSI claims it's capable of 9,500MB/s read and 8,500MB/s write. I am pleased to inform that based on the results from CrystalDiskMark, the SPATIUM M570 does exceed this figure slightly and scored 9,600MB/s and 8,800MB/s respectively. However, the random I/O performance isn't the fastest I've seen so far – the PNY CS3140 1TB (PCIe 4.0) for example has significantly better random writes.
AS SSD Benchmark
Next up is AS SSD Benchmark –  the run gives us an average of 7.3GB/s read and 7.65GB/s write. Again, while the random reads/writes are relatively fast, they're not the highest figures we've seen so far. Still, for day-to-day use you shouldn't notice any difference in practice.
Anvil's Storage Utilities
Interestingly, the read speeds under Anvil's Storage Utilities test ended up hitting just 5.9GB/s – which is less than two-thirds of the drive's full potential. On the other hand, write speed is a healthy 8.2GB/s, with QD4 random write being significantly better than QD4 random read.
AIDA64 Disk Benchmark
Here's where we bumped into a roadblock during our testing – we couldn't get the drive to initiate the write-through test in AIDA64's Disk Benchmark tool. We've tried swapping a new, clean host system to no avail, so we think this could be either a firmware issue on the drive, or MSI just outright blocked it from running to protect the drive's wear levels (since write-through tests like this one can really wear out the NAND cells). Either way, it's speculation on our part.
ATTO Disk Benchmark
Additionally, we gave the SPATIUM a run on the ATTO Disk Benchmark – and generally we see results close to the spec sheet's claims as the block sizes go up, aside from two dips in read speeds on 128KB and 1MB sections.
Value
Let's be straightforward: if value is of your concern, there are better drives out there. PCIe 5.0 drives still have a long way to go before they achieve price parity with their PCIe 4.0 equivalents, so if you need that speed – it'll cost you.
Conclusion
So, does purchasing a PCIe 5.0 SSD like the MSI SPATIUM M570 1TB HS, at the price of RM769, makes sense today? That depends on your priorities and your willingness to sacrifice a few things in the quest for (sequential) speed. For most users, PCIe 5.0 is still mostly impractical as the extra heat produced by power-hungry PCIe 5.0 controllers is challenging to cool, and in our brief thermal stress test, we see the controller nearly breaching 70°C after just 5 minutes of heavy reads/writes. (Granted, there's no active airflow provided in our 25°C room, that's something to consider.)
Another interesting fact is that second-generation PCIe 5.0 controllers, promise to use much less power (Silicon Motion claims as little as 3.5W), thus making it possible to fit into low-profile systems without a huge heatsink getting in the way. This made the existing PCIe 5.0 drives, like the SPATIUM M570, a bit of a "beta testing" product – with many compromises involved to get the speed that PCIe 5.0 promises.
My verdict? If you really need that sequential speed that PCIe 4.0 drives couldn't satisfy, this one is an option worth considering. Otherwise, if you're patient – hold until next-gen PCIe 5.0 drives arrive (which could be some time away), or just get a PCIe 4.0 drive that does pretty much 90% of what a PCIe 5.0 SSD can provide, at a much cheaper price.
Special thanks to MSI Malaysia for providing the SPATIUM M570 1TB HS for this review.