Review
OPPO Find X2 Pro Review — Setting The Benchmark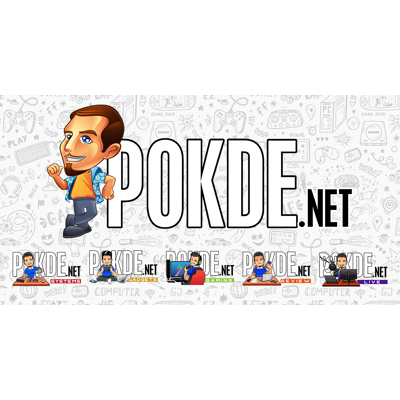 Overview
Coming with a 120Hz refresh rate on an AMOLED display, the OPPO Find X2 Pro has one of the best displays on an Android smartphone right now. It also packs a mean setup with the latest Snapdragon 865 chipset and with OPPO's 65W VOOC 2.0 fast charging technology.
Positives
+ Buttery smooth UI
+ Eye catching display
+ Charging is a breeze with 65W SuperVOOC
+ IP68 water and dust resistant
+ Top-of-the-line hardware
+ Speakers are loud
Negatives
- No 3.5mm headphone jack
- Some might find it to be a bit bulky
- Flagship specs definitely warrants a flagship price tag
- It would've been nice to have wireless charging
In this review, we take a look at the OPPO Find X2 Pro, the company's latest flagship smartphone powered by Qualcomm's high-end Snapdragon 865. But of course, the chipset isn't everything that makes a smartphone. So how much of an upgrade is the phone compared to last year's flagship? Let's find out.
OPPO Find X2 Pro Unboxing
Remember the OPPO A91 that we reviewed and the box that it came with? Well, this smartphone right here is having none of that. The OPPO Find X2 Pro comes in a nice little dark blue packaging with gold font. A pretty nice touch, I'd say.
Inside, you'll find the following items:
The phone itself
Earphones
USB type-C cable
65W SuperVOOC charger
Phone case
Quick guide
Warranty card
Appearance
Looking at the front, you can see that the OPPO Find X2 Pro comes with a punch-hole display, where it fits a single camera lens at the top-left corner of its AMOLED display. Right at the center of the top area, you have the secondary speaker.
Down below, there's the SIM tray, USB Type-C port, as well as the main speaker grille.
On the right side, you'll only find the power button for the OPPO Find X2 Pro.
On the opposite side, there's the volume rockers. Sitting on top of the phone is only the microphone hole.
As you can see, we've got our hands on the Black (Ceramic) version of the OPPO Find X2 Pro.
OPPO Find X2 Pro Specifications
Performance
In case you're wondering, the OPPO Find X2 Pro is the first Snapdragon 865-powered smartphone that we've gotten so far and we're quite curious on how much of an upgrade it is from its predecessors.
We see pretty impressive scores in the Antutu V8 benchmark, showcasing how powerful the Snapdragon 865 chipset is.
We get similar results in Geekbench as the OPPO Find X2 Pro tops some of the flagship devices that we've tested so far.
The phone sets the bar again in terms of graphical performance in 3DMark, showcasing the best scores in Sling and Sling Shot Extreme. It fails to beat Black Shark 2 Pro's Ice Storm Unlimited score however, though it's worth mentioning that the former is a gaming smartphone.
Here in PCMark's Work 2.0 Performance test, the OPPO Find X2 Pro fails to take top spot but still achieved a rather high score.
This is where the OPPO Find X2 Pro faces trouble, its battery efficiency. Both 60Hz and 120Hz mode in the benchmark shows that they drain the battery quite a lot. This is probably due to the display panel that it uses.
In terms of real life usage, I find that after a day of heavy usage, I'd be left with around 55% of battery at the end of the day. This includes messaging apps, watching videos on YouTube and Facebook, as well as some light gaming on Call of Duty: Mobile. I find that it's still okay considering the fact that it has the VOOC 2.0 fast charger.
I found that after a 30 minute period of charging the device, I managed to refill 77% of the battery's juice, which is mighty fast to say the least. It's awesome to have the charger that comes with it, but it would've even be better if they offered a wireless option for it too.
User Experience
The first thing that I've noticed on the OPPO Find X2 Pro is its beautiful display. Just the home screen was enough to catch my attention. Watching high definition videos were certainly a pleasure too.
One weird thing that I've noticed is that when playing games that support up to 120Hz such as Subway Surfer and Temple Run 2, the phone only runs at 55-60Hz only, which is something that you should take note of if gaming's your priority.
If watching videos is more of your thing, you will be satisfied with the display of the phone. I've got to say that the OPPO Find X2 Pro's screen is probably one of the best that I've watched content on (for a smartphone, of course). The Dolby Atmos surround sound and its dual speakers, they help elevate the experience even further. It's too bad that they couldn't fit in a 3.5mm headphone jack for the phone, that would've been nice.
In terms of the design itself, although the device is a thing of beauty, I can't help but feel like it's a bit bulky. I don't really feel comfortable putting the device in my pocket. However, it might just be me.
With OPPO's ColorOS 7.1, you'll be getting a simple user interface (UI). If it doesn't suit you, you can further customize it by changing icons, as well as choosing an app drawer instead of the preset.
The camera UI for the OPPO Find X2 Pro is quite similar to their previous models, pretty easy and straightforward, which is a good thing. There's the 48MP mode but you'll need to toggle it manually to use the mode.
So the OPPO Find X2 Pro comes with three cameras on the back, offering a 48MP main camera, a 48MP ultrawide lens, and a 13MP telephoto shooter. Overall I'm satisfied with the outcome of the shots.
The AI Color Dazzle feature makes your picture's color 'pop-out', making it worthy for those social media uploads. Personally I'm not really a fan of a feature like it, but hey, there's that option.
Colors are more accurate to real life compared to other OPPO smartphones that I've used previously and that's a plus. It's Night Mode does the job, giving brighter backgrounds.
Simply put, I'm pleased with the camera configuration that OPPO fit in to the device and the outcome.
You can check out the full sized images here.
OPPO Find X2 Pro Verdict
After using the OPPO Find X2 Pro for some time, is the phone any good? It definitely is and it is arguably one of the best flagship Android smartphones out in the market right now. Its display is one of the best that I've seen, which may not be perfect but I did enjoy my time with it.
Coming with a price tag of RM4,599, it's safe to say that not everyone can afford it. Despite that, if you have the dough, you will definitely enjoy the device. For that, I give the OPPO Find X2 Pro our Silver Pokdeward.
A big shout out to OPPO Malaysia for providing the OPPO Find X2 Pro that was used in this review!