Review
Razer Kishi Review – Good But It Has Its Quirks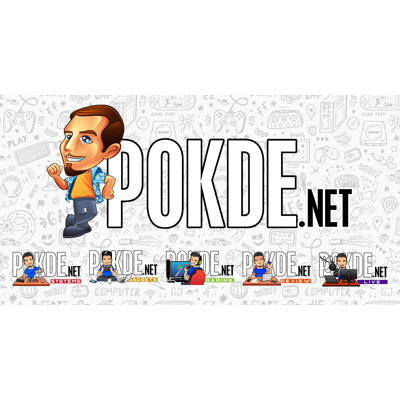 Overview
Designed as a universal game controller that can be attached to a wider variety of smartphones, the Razer Kishi is the newest mobile gamepad offering by the company. Is it worth your money? Let's find out.
Positives
+ Comfortable to use
+ Proper analog sticks
+ It has shoulder triggers instead of just buttons
+ Easy to use
+ USB-C passthrough charging
+ Can be attached to a wider variety of smartphones
Negatives
- Resistive face buttons with notable travel distance
- D-pad doesn't feel as accurate as the Junglecat
- Certain games have compatibility issues
- Not as versatile as the Razer Junglecat
Unboxing the Razer Kishi
Inside the box of the Razer Kishi, you are expected to get the following items:
Razer stickers
User guide
The Razer Kishi mobile gamepad itself
Appearance
The Razer Kishi mobile gamepad looks like the Razer Junglecat evolved. It's designed to attach directly on a smartphone and this time, without a case. Unlike the Junglecat, both sides do not act as separate units and instead acts as a single entity. While you may think that this is a proper successor, it's actually two different mobile gamepads catered to different crowds.
Looking at the front for the left side, you have an analog stick, an 8-way D-pad, a function button, and a special function button. As for the right side, you have 4 face buttons (A, B, X, and Y), another analog stick below it, two speaker ports, and a status indicator light. The center portion can be expanded, and this is where you can find the USB Type-C connector.
The iPhone-compatible version will have a Lightning connector instead of USB Type-C.
Moving over to the top, you have two shoulder buttons (L1 and R1) and two triggers (L2 and R2). There's nothing to take note of on the side except for the Razer wording on the right side. As for the bottom, there is a USB-C port on the right side. This isn't a wireless mobile gamepad and the port is simply for USB passthrough charging.
Flip it over to the back and you'll see the retaining plate with the Razer logo on it sandwiched between two release latches on the top and bottom. This is what you need to release in order to attach it to a smartphone. It's pretty easy to attach and detach it.
Overall, the Razer Kishi looks like a good mobile gamepad that looks and feels better than the Razer Junglecat, at least as far as build quality is concerned. You get proper analog sticks with optimal positioning, bigger face buttons, and you get actual triggers instead of just having four shoulder buttons. I am a fan of how it looks, but let's see if it can perform just as good.
Specifications
Total Buttons
17
Directional Keys
Two analog sticks (Left and Right)
8-way D-pad
Connectivity
Wired
1 x USB-C connector
1 x USB-C port (passthrough charging)

Wireless
None
Cable Length
None, directly attaches to smartphone
Dimensions
134 x 94 x 37 mm
Weight
265g
Compatibility
OS
Android and iOS

Phone Dimensions
Height: 145.3 – 163.7 mm
Width: 68.2 – 78.1 mm
Depth: 7 – 8.8 mm
User Experience
First thing I would like to make note of is that while the Razer Kishi is compatible with more devices compared to the Razer Junglecat and its Universal Gaming Controller moniker, it's not compatible with every smartphone out there. There are two conditions that need to be met in order to use it; size and USB-C port position.
Height: 145.3 – 163.7 mm
Width: 68.2 – 78.1 mm
Depth: 7 – 8.8 mm
USB-C port position: Centered
Unfortunately, my ROG Phone 2 isn't compatible at all as it's too big and the USB-C port is positioned towards the left. As such, I had to use my backup smartphone, the Xiaomi Redmi Note 8 Pro. If you plan on buying the Razer Kishi, do take note of what smartphone you're using or planning to upgrade to. For iPhone users, there is a variant that uses the Lightning connector.
On its own, the Razer Kishi actually feels comfortable to hold. There is more space to hold compared to the Razer Junglecat, and the thickness gives you a more comfortable hold as well. It doesn't need hand grips and using it as-is is definitely more than enough. It's a shame that there's no way to connect to devices wirelessly or via a USB cable as that would give this mobile gamepad some major points.
Attaching a smartphone to it is quite easy as you simply need to release the rear latches where the retaining plate is. This will allow you to stretch the Razer Kishi and comfortably attach it to your smartphone. Depending on the thickness, you may have to remove your protective case but it's not necessary for every device.
As the Razer Kishi connects directly to smartphone via the USB-C connector, it is a wired mobile gamepad. This makes it easy to use it as it's just a matter of attaching your smartphone to it. You can even use it to navigate your smartphone but I wouldn't recommend it. What I would recommend is to download the Razer Kishi app if you're using this.
The reason for this is because not every mobile game can be played with the Razer Kishi. The app will have a curated list of games that are compatible with it, so you don't have to randomly guess what games you can use it with. This includes both free games and games that you have to purchase.
As far as using the Razer Kishi goes, it's a lot better than the Razer Kishi in many ways. You get proper analog sticks, an assortments of buttons, the face buttons are easier to press, and you have actual triggers which would be very useful in shooters and racing games. Moreover, it's very comfortable to use even for long hours. It feels like a proper gamepad.
One thing I don't like is the feel of the face buttons. It has a resistive feel to it, akin to a membrane keyboard, and even has 2 – 3 times more travel distance compared to the Razer Junglecat. The D-pad doesn't feel as accurate as the Junglecat either so if you're a competitive gamer, these factors may hinder your performance.
While most games that I tried via the Razer Kishi app works fine, there is one game where it behaves oddly, and that's Sega's Altered Beast. For some odd reason, it doesn't seem to be able to detect movement via the D-pad and analog stick, and all I can do is a simple kick attack. There may be more games that have odd compatibility issues, which is something you need to take note of if you're interested in this.
The Razer Kishi mobile gamepad has a couple of smart design choices; USB-C passthrough and speaker ports. The former lets you charge your device while using it so you don't have to detach it just to charge, and the latter allows for smartphones with bottom-firing speakers to have the audio directed towards you.
To reiterate, this isn't a wireless gamepad as the USB-C port is purely for charging the attached smartphone. It sounds like a simple design choice, but it definitely improves the overall experience. After all of this, I'm thoroughly convinced that the Razer Kishi isn't a successor to the Razer Junglecat but instead, they're both different products catered to different crowds.
If you want to compare this with the Razer Junglecat, click right here.
Razer Kishi Verdict
The Razer Kishi manages to address some of the shortcomings from the Razer Junglecat but it also brought some drawbacks of its own. It's comfortable to use, feels like a proper gamepad with proper analog sticks and triggers, generally easy to use, has some smart design choices, and can be attached to a wider number of devices.
However, the face buttons feel resistive with a notable travel distance, the D-pad isn't as accurate as the Junglecat, some games have compatibility issues with it, and it's not as versatile as the Junglecat. It's still a good mobile gamepad but it's only a worthy investment, at RM379.90, if you know your games can make use of it and you don't mind the other drawbacks.
A part of me believes that Razer is coming closer and closer to an ideal mobile gamepad with their recent creations, and this makes me excited to see what they have in store next. For now, we award the Razer Kishi with our Bronze Pokdeward.
Big thanks to Razer Asia Pacific for sending us this gamepad for the purposes of this review.