Review
realme 6 Review — enticing hardware, disappointing implementation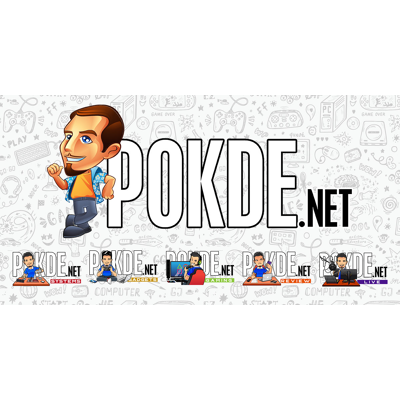 Overview
The realme 6 comes in strong with a 6.5" FHD+ running at up to 90 Hz, a 64MP main camera sensor and a sleek looking Comet Blue back. At its price bracket, those aren't exactly common features. Should you get it? Well...
4GB + 128GB: RM999 (SRP)
8GB + 128GB: RM1199 (SRP)
Positives
+ Sleek "Comet" motif looks a lot sleeker than last-gen's Crystal Design
+ Good battery life
+ 30W fast charging is excellent
+ 90 Hz display is great when you can use it at 90 Hz
Negatives
- 90 Hz display is not active in games
- Sluggish screen results in ghosting at 90 Hz
- Camera processing is inconsistent
- All-plastic build is unacceptable at this price point
realme is making a huge leap in specifications with the realme 6. Instead of the lower mid-range segment, they are making a jump towards a more premium segment, with the realme 6 offering stuff like 90 Hz displays, 64MP cameras and even a beefy MediaTek Helio G90T, all stuff that bests the realme 5 Pro that came before it. Does that mean that the realme 6 will be setting a new benchmark for the mid-range segment? Well, we will see.
Unboxing
Finally realme has returned to a simple yet loud packaging. It's bright yellow with clean labeling so you know exactly what you are getting. I like this a lot over the realme 5's packaging.
In the box are the usual suspects. In the barrage of major upgrades that realme is bringing to the realme 6 over the realme 5, they also didn't forget to upgrade the stuff that comes with it. That includes a new 30W Flash Charger, and a USB-C cable. Yes, the realme 6 finally has USB-C. There's also a soft case that's tinted black for some reason along with some documentation.
Appearance
One of my main complaints with the realme 5 series was its crystal back being a bit too gaudy for my tastes. realme seems to have taken note of that bit of criticism and the realme 6 definitely looks a lot more premium. Our unit here comes in Comet Blue which actually looks pretty great. While it's plastic, there's a surprising amount of depth to it.
And when the light hits it just right, converging lines appear, meeting exactly at the USB-C port. It is a much more elegant design than the Crystal Design that the realme 5 series had. Over in the upper left corner is the quad-camera in the exact same layout as the realme 5 series, with the first camera lens highlighted with a metallic yellow ring.
Over on the front we see that realme has fitted the selfie camera in a punch hole in the display. realme calls this an in-display selfie design, and whatever they name it, it is a nice upgrade from the notched design of its predecessor. The display is also a huge upgrade, finally stepping up to a FHD+ panel instead of the pitiable HD+ display in the realme 5 series. And they even went the distance as to throw in a 90 Hz Ultra Smooth display here, but more on that later.
If you noticed, realme didn't cut a hole in the back to fit a fingerprint scanner. The realme 6 doesn't have an under-display fingerprint scanner either, so there's only one place for it to go: the side power button. I do like this design, but I do wish realme refined the design a little and made it fit into the side a little more flushly. The volume buttons are over on the left, so there are no other buttons to hit on the right side.
Another area which realme has finally upgraded with the realme 6 is the charging port: they finally used a USB-C port instead of the antiquated microUSB standard. Kudos to realme for finally improving after incessant complaints over multiple devices! There's also a headphone jack so you won't have to buy wireless earphones just yet.
Specifications
CPU:
MediaTek Helio G90T (2 x 2.05 GHz Cortex-A76 + 6 x 2.0 GHz Cortex-A55) 12nm FinFET
GPU:
Mali-G76MP4 @ 800 MHz
RAM:
8GB LPDDR4x
Display:
6.5″ FHD+ (2340 x 1080) LCD display, 90 Hz refresh rate, 90.5% screen-to-body ratio
Storage:
128GB UFS 2.1 (expandable via microSD up to 512GB)
Camera:
Main Camera(s)
64MP f/1.8 Samsung GW1 + 8MP f/2.3 ultra-wide angle camera + 2MP f/2.4 macro + 2MP f/2.4 B&W portrait lens
Super Nightscape, Ultra 64MP Mode, UIS Video Stabilization, AI Scene Recognition, Portrait, 4K30 video
Front Camera
16MP f/2.0
Beauty mode, 1080p30 video
OS:
realme UI based on Android 10
Connectivity:
LTE Band 1/3/5/8/38/40/41
Wi-Fi 802.11 a/b/g/n/ac (2.4 GHz, 5 GHz)
Bluetooth 5.0
SIM:
Dual SIM (dedicated dual SIM)
Battery:
4300 mAh (non-removable)
30W Flash Charge (USB-C)
Dimensions:
162.1 x 74.8 x 8.9 mm
Weight:
191 g
Ingress protection:
Splash-resistance (no IP rating)
Performance
While we do love the MediaTek Helio G90T's performance, it's worth noting that since MediaTek has been caught cheating in benchmarks, you may disregard most of this section in the review. We created these charts before the cheating came to light and several other more competitive devices have been launched, so some of the information may be absolutely irrelevant now.
Performance from the Helio G90T in Antutu is interesting, as we still see it come up ahead of the Snapdragon 720G in the realme 6 Pro. Do feel free to disregard this though as Antutu is listed in MediaTek's whitelist.
While Antutu sees it fall behind the realme 6 Pro, we see that even with a whitelist, the Helio G90T is just inferior to the Snapdragon 720G when it comes to raw CPU performance.
3DMark isn't included in the whitelist, and surprisingly the GPU performance of the realme 6 is actually superior to the realme 6 Pro's.
Disregard these results as PCMark is featured in MediaTek's whitelist, but it does pull ahead of the Redmi Note 8 Pro, possibly because of the extra RAM.
Considering that the whitelist improves performance at the expense of battery life, these figures are really sort of like the worst-case scenario now. And they actually are kinda crappy, as you will see in the real-world usage numbers below.
In actual use, battery life is pretty great, with 7 hours of actual usage before the battery hit 15% with the 90 Hz mode enabled. It is however worth noting that since we are currently observing the Restricted Movement Order (RMO), most of the usage was in a WiFi environment. When it ran down, plugging it to the included 30W charger gave me 61% in 30 minutes, which is sufficient to last a day. Thermals are not so well-managed in games, with the device warming up by quite a bit, as you might expect from a device without any proper cooling solution to tame the Helio G90T, unlike the Redmi Note 8 Pro.
User Experience
The main highlight of the realme 6 is its 90 Hz Smooth Display which features a neat punch hole. It definitely separates it from most of the mid-range smartphones in the market. Heck, there are quite a number of flagships that are still running with 60 Hz displays. With that said, while the 90 Hz display is cool, it is probably a lot less interesting than you might expect.
For starters, you won't be able to game at 90 FPS. Sure, the mid-range chipset pretty much sealed its fate there, but even in lightweight, easy-to-drive games like Temple Run 2 or Subway Surfer, you aren't getting the benefits of the 90 Hz display. realme has implemented sort of a whitelist to limit what apps can run at 90 FPS. Scrolling around the homescreen, Facebook, Twitter or Chrome with the 90 Hz display active is quite a nice experience, but as the display's response times are pretty poor, you will be seeing quite a bit of ghosting when scrolling quickly. You might get used to it after some time like I did and start blocking it out mentally, but if you are coming from an OLED display, or even a good 60 Hz IPS panel, the ghosting can look pretty ugly.
Audio is not going to be the realme 6's strong suit, with it just sporting a mono speaker on the bottom. Of course if you want better audio, you can connect a pair of cans to the headphone jack, as the realme 6 thankfully still has one.
Moving on, realme UI is a pretty clean Android skin. Coming from ColorOS 6, I would say that realme has nailed it with this UI. There are still a few quirks here and there, for example the security app which scans every app you install, without a way to disable it. You just can't live dangerous with the realme 6. The 90 Hz refresh rate is usable throughout the UI, and with very few frame drops in between, the user experience is actually pretty good, aside from the few niggles mentioned earlier.
The camera UI is also refreshed to accommodate the realme 6's rather large feature set. However while the UI looks a lot cleaner than it did during the realme 5 generation, the Ultra Macro mode is now hidden away in the More tab, which takes a number of swipes to get to. Not like I mind because the 2MP macro camera doesn't really perform all that well.
Overall, realme seems to have dropped the ball when it comes to camera processing. I like the processing from the realme 3 up to the realme 5 Pro, but this time the software is either oversaturating the colors or serving up overly flat tones, while also going over the top with the sharpening filter. I do respect that realme plumped up for a 64MP camera for the realme 6, but I am greatly saddened by the fact that they went backwards with the camera processing, resulting in really inconsistent results which I also find to be generally unusable for most purposes. You can check out the full-sized samples here.
Conclusion
RM1199 is not too bad a price for the realme 6, considering that you get a 90 Hz display, a 64MP camera, 30W fast charging and also a good amount of RAM and storage. However when you see the half-baked implementation of the display and the inconsistent processing from the camera, you will realize that the realme 6 isn't nearly quite the deal the hardware makes it out to be. Sure, optimizations to the camera software and maybe an extended list of apps that can make use of the 90 Hz display may come later down the line, but given realme's cadence of releasing smartphones every six months, getting the realme 7 might just be the smarter choice by then.
Our thanks to realme Malaysia for sending us the realme 6 for review.