Review
Sony Xperia 5 III Review – When Small Doesn't Mean Less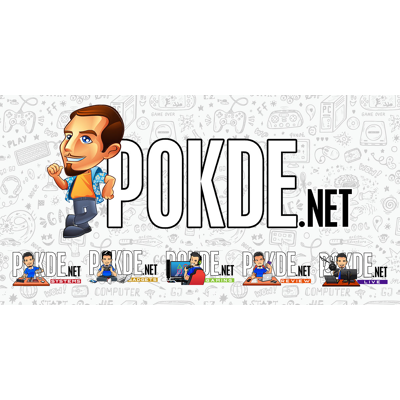 Overview
The compact flagship smartphone is here and it's better than ever. Now it comes with 500mAh more battery, Snapdragon 888 SoC, and still retains its 3.5mm headphone jack. Is it worth the money? Let's find out.
Positives
+ Excellent battery life
+ Good performance with Snapdragon 888
+ Colourful, punchy display with 120Hz refresh rate
+ Stereo speakers
+ Good overall camera system with robust control options
+ No notch
+ Compact and easy to use with one hand
+ Has a headphone jack
Negatives
- 21:9 aspect ratio is still a bit awkward to use
- Thicker bezels on top and bottom
- Speakers sound a little tinny
- Massive fingerprint magnet
- No adaptive refresh rate
- Pricey
Unboxing the Sony Xperia 5 III
Let's kick off the Sony Xperia 5 III review with the unboxing. With every purchase of the Sony Xperia 5 III smartphone, you are expected to get the following items:
USB-C cable
Charger
Handsfree kit
User guide
Warranty card
The Sony Xperia 5 III smartphone itself
Appearance
Just like its predecessors, the Sony Xperia 5 III is basically a flagship smartphone complete with appropriate hardware but built within a compact body. In simpler terms, it's basically a smaller version of the Sony Xperia 1 III. On the front, you have a CinemaWide 6.1-inch Full HD+ display with an aspect ratio of 21:9, thin side bezels but thicker bezels for the top and bottom, with the former housing its selfie camera and loudspeaker.
Moving to the top, you have a 3.5mm headphone jack and a microphone hole. As for the bottom, you have a USB-C port and another microphone hole. On the left side, you have the SIM tray which doesn't require an ejector as you can open it with just a finger. Then on the right side, you have the volume rocker, 2-in-1 power button / fingerprint scanner combination, a dedicated Google Assistant button, and a dedicate camera shutter button.
Lastly on the back, you have a glossy surface which looks great but once again, it is a fingerprint magnet. If you're worried about scratches, the back utilizes Gorilla Glass 6 as well, so you don't have to worry about that. Still, there's no harm in getting a protective case if it gives you peace of mind or lets you hold on to it more easily.
Overall, the Sony Xperia 5 III is pretty much one of the last few compact smartphones around to contain proper flagship hardware. It's largely unchanged from its predecessor, being very slightly thicker to accommodate a bigger battery but if you held both together side-by-side, you'd have a hard time telling the difference. In case you're wondering, this one weighs a mere 5g heavier than its previous iteration, but the additional 500mAh capacity is certainly worth it.
Specifications
Processor
Snapdragon 888 (1 x Kryo 680 @ 2.84GHz, 3 x Kryo 680 @ 2.42GHz, and 4 x Kryo 680 @ 1.8GHz), 5nm
GPU
Adreno 660
RAM
8GB
Storage
128GB, expandable up to 1TB microSDXC
Display
6.1″ FHD+ (2520 x 1080) HDR 120Hz OLED, 21:9
240Hz motion blur reduction
Creator mode
DCI-P3 100%
Illuminant D65 white point
10-bit
Rear Camera
12MP f/1.7 wide angle, Dual Pixel PDAF, OIS
12MP f/2.3 3x / 4.4x telephoto, Dual Pixel PDAF, OIS
12MP f/2.2 124° ultra-wide, Dual Pixel PDAF
ZEISS T* Lens Coating
Zeiss Optics
Eye Tracking
4K HDR 24/25/30/60/120 video
Selfie Camera
8MP f/2.0 wide angle
5-axis gyro EIS
Battery
4500mAh
30W USB-PD fast charging
Dimensions
157 x 88 x 8.2 mm, 168g
Performance
Starting off our benchmark suite with Antutu v9, the Sony Xperia 5 III shows that it's still a powerful device as it outperformed a good number of flagship devices. Sure, something with a newer Snapdragon 8 Gen 1 chip would be stronger, but it's still a solid performer nonetheless.
In Geekbench 5, the Sony Xperia 5 III once again has an excellent showing, this time in both single core and multi-core performance. This time however, it seems to be neck in neck with other Snapdragon 888 devices, which is what we would expect since they're all using the same chip.
Moving on the 3DMark, it performed admirably in Sling Shot and Sling Shot Extreme, and the Wild Life score is about what you'd expect from the SoC. The only wait it would get higher is if the chip had a stronger GPU that can take advantage of newer technology, which is why the Snapdragon 8 Gen 1 here had a noticeably higher score.
On PCMark's Work 3.0 benchmark which tests out for real world use, the Sony Xperia 5 III performed well enough. It easily passed the 10,000 mark, though its a surprise that some other device running the same chip managed a noticeably higher score. Regardless, it's still a good performer.
As for battery life, the Sony Xperia 5 III had a healthy 500mAh boost in capacity but is it any good? It's certainly good given that the display is on most of the time as it lasted 12 hours and 47 minutes (767 minutes) in PCMark's Work 3.0 endurance test in 60Hz, and a shorter 9 hours 18 minutes (558 minutes) in 120Hz. With my own light-to-medium usage of mostly social media apps, short calls, and texting, I only need to charge this once every two days.
In case you're wondering about charging speed, it goes from 1% to 49% in 30 minutes, but a full charge will take slightly less than 2 hours, roughly 105 to 110 minutes. This is with the included 30W PD charger that's included inside the box. It's far from the fastest around but Sony claims that they're doing this to preserve the battery's health, which is said to be good even after three years of use.
User Experience
The Sony Xperia 5 III uses a 6.1-inch OLED display at Full HD+ resolution and refresh rate options of either 60Hz or 120Hz. Colours are punchy with good contrast thanks to the OLED's ability to display the truest blacks. With Creator Mode, you get more colour-accurate visuals, which may appear more dull so for the most part, I would suggest using it in Standard Mode unless you have a specific use for it.
It's standard to have 120Hz refresh rate option nowadays, and it's great to have to enjoy much smoother animations. I do hope this will be the last one of its kind and Sony will move towards adaptive refresh rate instead. That way, you can have both buttery smooth visuals and not sacrifice battery efficiency. The 21:9 aspect ratio can make viewing videos or playing games a little awkward to see.
In case you were wondering, the Sony Xperia 5 III has stereo speakers; one being the earpiece and the other is a bottom-firing speaker. It doesn't seem to be much different from its predecessor as the sound produced is a little tinny but with adequate volume. For most people, you wouldn't have any issues with it but if you want a better listening experience, you can connect your audio gear to it either via USB-C or the 3.5mm audio jack.
While it is certainly an attractive smartphone in terms of looks, it's a fingerprint magnet and is also slippery to hold. If you don't plan on using a case and are worried about scratches on its glass back, don't worry about it since Gorilla Glass 6 is present on both the front and back of the device.
As far as using the Sony Xperia 5 III goes, it came with Android 11 and Xperia Home launcher out of the box. It's pretty clean with minimal bloatware inside and runs smoothly. I personally feel that some parts of the UI, such as the Settings menu, feel a bit cramped but that may just be due to the nature of the CinemaWide display. If this isn't up to your liking, you can always opt to use a different launcher.
Just like its predecessor, I really had a good time with its fingerprint scanner. I liked the fact that it's situated on the side, right below the volume rocker, as it's a space-saving placement. Moreover, it works fast and reliably. It's great that Sony isn't following the trend of having an under-display reader instead given how well this works, and it also helps solidify their identity.
Looking for a good pair of headphones to use with this smartphone? Check out our Sony WH-1000XM4 review by clicking right here.
Camera
The Photo Pro app is pretty much the same as before. You will have DSLR-like controls such as shutter speed, ISO, and more so you can get your pictures exactly the way you want them. You can also rely on Basic Mode for a more traditional smartphone shooting experience. Video Pro also works similarly, just that it's for video recording. It's great as it lets beginners use the camera as they see fit while the more experienced shooters can tailor their captures exactly how they want it to be.
Camera performance on the Sony Xperia 5 III is great across the board. What makes this particularly noteworthy is that it's the closest thing to the iPhone in terms of overall camera performance as every single camera is a capable shooter so you can enjoy a more consistent experience.
You get excellent dynamic range in practically every shot, low-light performance is great, and the Manual options bring a whole world of possibilities at your fingertips. Sure, you don't get some of the fancier features that certain competitors have like 100x zoom but realistically, are you actually going to use that often? It's a novelty, and this is practical.
Sony Xperia 5 III Verdict
The Sony Xperia 5 III is an excellent smartphone in today's world if you'd prefer smaller devices that are easier to hold. Granted, the display's aspect ratio is uncommon compared to its competitors but what you get here is a solid performer with good battery life, great cameras, and excellent display while still being able to retain the 3.5mm audio jack.
It's not perfect but even though options for a compact flagship smartphone is few and far in between, going for this doesn't mean you're settling for less as this can serve you well. Just keep in mind that it's rather pricey, at RM4,599. At the end of our Sony Xperia 5 III review, I award this with our Gold Pokdeward.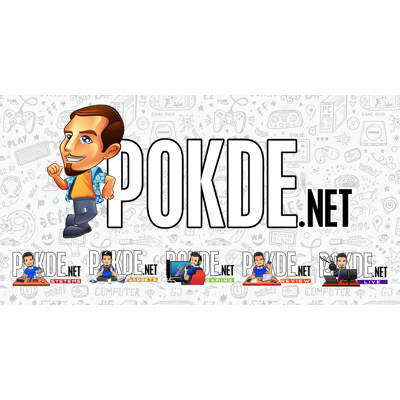 Big thanks to Sony Malaysia for sending us this smartphone for the purposes of this review.