Review
UGREEN HiTune TWS Earbuds Review – One of the better TWS options at this point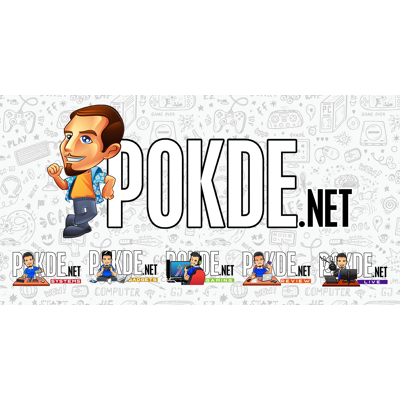 Overview
Features good build quality and is comfortable to wear. Delivers good audio and great call quality as a well a matte finish that gives off a very premium feel to the whole look of the earbuds.
1 Year International Manufacturer Warranty
Positives
+ Build quality is solid
+ Earbuds design makes for a comfortable wear
+ Matte design gives the earbuds a more premium feel
+ Touch pad has an indent design that makes it easier to use
+ Earbuds case has a bit of resistance at its hinge which prevents accidental opening
+ Great call quality
Negatives
- Slightly lacking in the deep bass department
- Volume is a little soft
- A bit slippery
There are many affordable true wireless earbuds out there in the market right now. While some of them are pretty good, most of them are not. So where does the UGREEN HiTune TWS earbuds stand in the midst of all this? Read on to find out.
UGREEN HiTune Unboxing
The UGREEN HiTune TWS earbuds comes in a white box with picture of the earbuds emblazoned on the front with some technical specs on the back. The contents were packed in rather tightly, a bit too tight for my liking. It was a bit of a struggle to get the inner bit of the box to slide out of its cover.
On the inside of the box you will find:
The earbuds themselves
User guide
USB Type-C cable
Two pairs of replacement ear tips
Appearance
The overall design of the UGREEN HiTune has a very premium-looking matte black finish, from the earbuds to the charging case itself which feels good in the hands. The charging case is of a wide and low pill design that fits comfortably in the hands or in the pocket. It has three LED lights on the front that indicates the battery level and a Type-C charging port on the back.
The earbuds themselves feature an earbud design that is similar to other earbuds but it's unique enough to stand out from the rest. It has an overall matte finish but with a somewhat glossy ring surrounding the touch sensor at the top and the top feels a little taller than what you'd normally see with other earbuds. Not necessarily a bad thing as it makes it easier to access the touch controls when in use.
Specifications
Drivers
5.8mm Drivers
Frequency Response
20Hz – 20,000Hz
Impedance
32Ω ± 15%
Chip
Qualcomm QCC3020
Supports aptX, AAC, SBC
Microphone Sensitivity 
-42dB ± 1dB sensitivity
Headphone Type
True wireless, in-ear
Connection
Bluetooth 5.0 with aptX
Wireless Range
10m
Noise-cancelling
cVc 8.0 noise cancellation
Battery
Earphones
60mAh, Up to 10 Hours Use
Charging Case
300MAh, Up to 27 Hours Use
Colour
Black
User Experience
Pairing
Pairing the UGREEN HiTune to my device was a breeze for me. All I had to do was take the earbuds out of the case and the earbuds will instantly enter pairing mode without having to hold the touch sensor or any of the sort. Which is quite handy.
You can also pair both the right side and the left side of the earbuds individually. To do so, all you have to do is hold the touch sensor on either earbuds and then pair it to your device. The earbuds will automatically reconnect with each other once you take the other earbud out of the charging case.
Sound
The audio quality of the UGREEN HiTune is quite good I would say, especially for the price it's going for. Music sounds very crisp and clear though I will say that it lacks some volume when it comes to the deep bass department. That is not to say that it isn't bassy enough, it's just that it lacks a certain punch especially when it comes to songs that are heavy on the bass. I also found that the volume is a little soft. Even with the phone volume up to max, it is still not as loud as you would come to expect.
Call quality is excellent on the UGREEN HiTune TWS earbuds. I used them to make a phone call with my car radio on rather loudly and the person on the other line has no issues hearing my voice. 
I wouldn't recommend this for gaming though as I experience significant delays in audio while playing. It can work fine with casual games like Genshin Impact but fast games like COD Mobile, you're better off using wired earphones. 
Comfort
I find the UGREEN HiTune earbuds very comfortable to use. Even with the default ear tips on, I can use these for hours on end without experiencing any issues. I tend to have problems with in-ear devices where my ears start to sweat and feel uncomfortable after prolonged use but with these I didn't encounter any issues. 
They also stayed in place quite well even with vigorous head nodding and shaking (which I tend to do when I'm one with my music). I also found that the indented design of the touch sensors makes for an easier when accessing the UGREEN HiTune's touch controls. 
The touch controls is also another highlight for me as they are simple and very straight to the point. Here's a list of all the touch controls the UGREEN HiTune features which works on any side of the earbuds:
For Music
Single tap to play or pause music. 

Double tap to skip to the next track. 

Triple tap to go back to the previous track. 
For Calls 
Single tap to answer or end a call. 

Long press the touch sensor for two seconds to reject a call. 
For voice assistant (works with Google Assistant, Siri and most other assistants) 
Long press the touch sensor for two seconds. 
I believe that the charging case also deserves a mention here. In my opinion, it is a very well built case and feels very comfortable to hold. It is made of plastic but because of its matte finish and sturdy design, it gives off a very premium feel. My favourite feature of the case is in its hinge as it has a bit of a resistance to it when you open it. This holds the top lid of the case upright when it's opened and it also helps keep the lid closed to prevent it from accidentally opening in your pocket or bag. 
Battery Life
In terms of its battery life, UGREEN claims that the earbuds can last up to 10 hours with a single charge. I didn't quite manage 10 hours in a single session though I did manage to use it to binge about 5 to 6 hours of The Haunting of Bly Manor on Netflix without any issue. 
UGREEN HiTune Verdict
For just RM142.99, the UGREEN HiTune is a really impressive pair of true wireless earbuds. It may not have the best in terms of audio quality but it does serve as a better than average stand-in when you don't have access to your main listening device. Main highlights are definitely its call quality, comfort, high quality materials (both earbuds and charging case) as well as its overall ease of use. Also it's got Type-C support which is always a plus in my book. 
And with that I award the UGREEN HiTune TWS earbuds our highest honour, the Gold Pokdeward.
Big thanks to UGREEN for providing us the UGREEN HiTune to use for this review.