MasterBox MB400L and MB320L ARGB mATX cases launched in Malaysia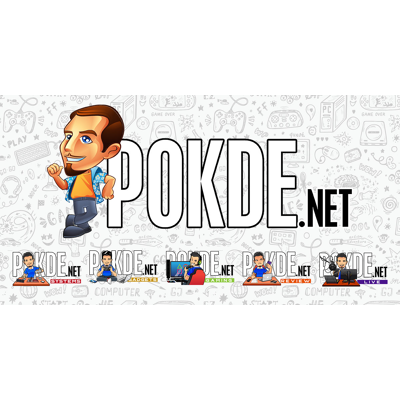 If you are looking to build a compact mATX build, you are in luck as Cooler Master has just added two new options to choose from. The Cooler Master MasterBox MB400L and MB320L ARGB are very different cases to accommodate everyone's unique tastes.
MasterBox MB400L
The more affordable of the duo, the MasterBox MB400L strives to deliver a more elegant outlook. A brushed front panel gives the case an air of minimalism, while mesh intakes which span the side ensures that you won't be sacrificing airflow in the pursuit of a clean-looking build. As a part of Cooler Master's MasterBox lineup, you will also get plenty of room to build the rig of your dreams with the MasterBox MB400L.
The MasterBox MB400L supports up to six fans and 240mm radiators, allowing you to pack it with the latest and greatest high-performance hardware. Speaking of which, there's space for 344mm long graphics cards, 166mm tall CPU coolers, and up to 325mm long PSUs, with a removable drive cage to fit in the longer PSUs.
The MasterBox MB400L is priced at RM179 and is now available in Malaysia.
MasterBox MB320L ARGB
If more bling is what you desire, then check out the MasterBox MB320L ARGB. With a design that borrows heavily from the larger MasterBox MB530P, you get a DarkMirror front panel that lets you show off the preinstalled ARGB fans in front. To ensure that no one can accuse Cooler Master of putting form before function, the case sports mesh intakes along the sides of the front panel.
The MasterBox MB320L also sports a removable drive cage that can be removed to accommodate longer PSUs. The maximum supported GPU lengths, CPU cooler heights and PSU lengths are similar to the MasterBox MB400L's too, which means the ability to cram in 344mm long GPUs, 166mm tall CPU coolers and 325mm long PSUs.
The MasterBox MB320L is priced at RM249.
Which of these mATX cases will fit your next build?
Pokdepinion: I don't know if I am getting older, but the minimalistic design of the MB400L looks very good to me.