AMD Radeon 'RX 7800 XT' Simulated, Projected 13% Improvement Over RX 6800 XT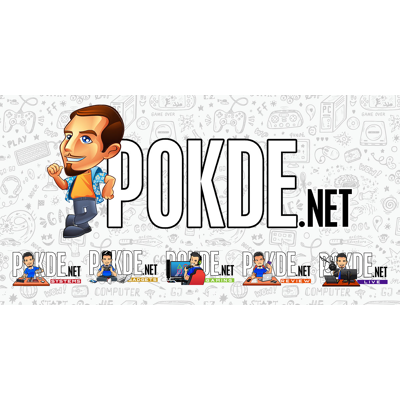 AMD Radeon 'RX 7800 XT' Simulated, Projected 13% Improvement Over RX 6800 XT
While Navi 32 is still nowhere to be seen in general – it has been widely believed that this will be the silicon that a midrange or high-end Radeon GPU would use, sitting right below the flagship RX 7900 series GPUs. Igor's LAB has obtained the Radeon Pro W7800, and as AMD's nomenclature implies, this is pretty much a workstation equivalent of what would be Radeon's RX 7800 (or XT namesake).
This provided Igor an opportunity to see what a hypothetical RX 7800 XT would perform by making the Radeon Pro card behave as a gaming card. That being said, the W7800 uses a cut-down Navi 31 silicon instead of full Navi 32 die, so there are some differences in terms of core configuration and the amount of Infinity Cache available. For reference, the W7800 features 70 CUs, 4480 SPs and 32GB of GDDR6 passing through a 256-bit bus. Navi 32 apparently will feature 60 CUs in its full configuration, and clocks much higher – per this tweet from leaker Kepler_L2.
The workstation GPU is then purposefully handicapped with half the VRAM – still 16GB available, in line with what AMD offers currently in the GPUs of this class. Power targets is thus adjusted to 270 watts, slightly lower than 315W of RX 7900 XT.
The figures generally point to miniscule improvement over the RX 6800 XT, with 13% being the best-case scenario based on all simulated performance projections. Keep in mind that W7800 and the allegedly Navi 32-powered RX 7800 (or XT) may differ in hardware (perhaps greatly so), so the numbers can deviate depending on the variables.
In any case – AMD so far has make no announcements on Navi 32-powered products, and the only clue we have so far is the existence of a mobile RX 7800M XT, as well as this image of Navi 32 die in a Forbes video.
Source: Videocardz
Pokdepinion: If the RX 7800 XT end up to be in line with Igor's projections – well we already saw what happened to NVIDIA's RTX 4060 Ti. (Spoiler: it wasn't pretty.)