Review
SanDisk Ultra 3D SSD 1TB Review — the darker twin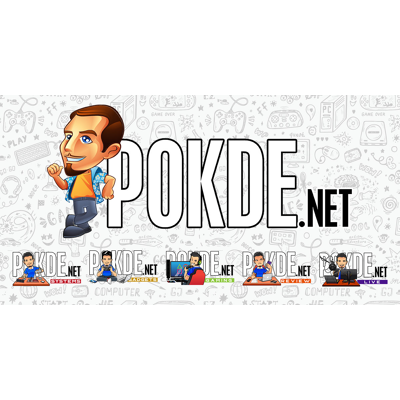 Positives
+ Nice red-black theme to go with red-black mobos!
+ Amazing sequential speeds
+ Excellent cost-per-GB
+ Great endurance with latest 3D NAND
Negatives
- 4K performance is wanting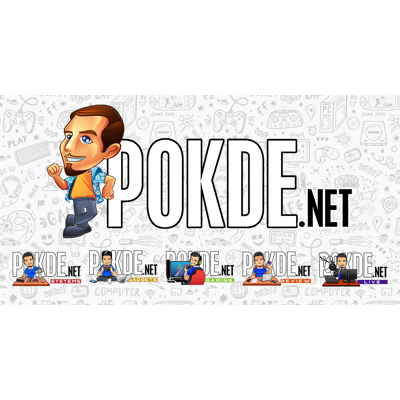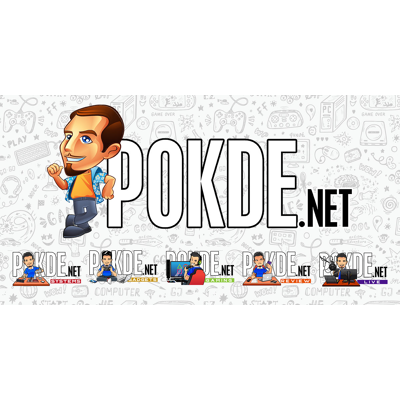 Introduction
We have reviewed the WD Blue 3D NAND SATA SSD 1TB which actually shares all the innards of the drive we are looking at here. SanDisk and Western Digital have long partnered to manufacture SSDs, but they still haven't unified their marketing efforts to just sell one drive under either brand. So here we have the SanDisk Ultra 3D SSD 1TB, ready for a go. We are also giving away ONE unit of the SanDisk Ultra 3D SSD 1TB, so make sure to participate.
Unboxing
Heavily featuring red on its packaging, the SanDisk Ultra 3D SSD 1TB is like the opposite of the WD Blue. The Dark Side, if you will. Hey, if NVIDIA can do it, why can't Western Digital and SanDisk have a go too? They aren't official Star Wars' licensed hardware, but feel free to pick the drive that suits your allegiance.
Over on the back we find more specifications and a window to peek at the S/N, just like the WD Blue's packaging. Once again we see a 3-year warranty label, but these are older packaging and newer packaging have been updated to reflect the 5-year warranty SanDisk and Western Digital offer.
In the box you get the SanDisk Ultra 3D SSD 1TB, a warranty guide and an extra card with the link to download the SanDisk SSD Dashboard. No idea why they couldn't just print that on the packaging or something. One thing to note is that unlike Western Digital's box, SanDisk's top and bottom flaps are glued on, which means that once you open it, you can't properly close it again. Sad, but it probably doesn't affect most people's decision when picking out an SSD.
Appearance
The Dark Side's red-black theme is continued over on the SSD itself. The SanDisk Ultra wording is finished in chrome, which adds a touch of class versus the flat blue-white theme of Western Digital's rendition.
You will find the identification detals of the SanDisk Ultra 3D SSD 1TB here over on the back. While the WD Blue 3D NAND SSD featured a manufacturing date here, the SanDisk Ultra 3D SSD 1TB doesn't seem to state it. Secretive, just like how the Dark Side should be.
Specifications
Capacity
1TB (931GB usable)
Interface
SATA 3 6 Gbps
NAND Type
SanDisk BiCS3 3D 1024Gb 64-layer TLC 3D NAND
DRAM Cache
1GB
Controller
Marvell 88SS1074
Rated speed

Sequential:


Read: Up to 560 MB/s Write: Up to 530 MB/s
Random:
Read: 95 000 IOPS Write: 84 000 IOPS
Endurance
400TBW
Dimensions
100.2 mm X 69.85 mm X 7.0 mm
Weight
37.4 gram
Included accessories
Warranty information booklet, SanDisk SSD Dashboard leaflet
Warranty
5 years
As you can see, there really isn't any difference from the WD Blue 3D NAND SATA SSD 1TB. It has all the features you need, DevSlp for better efficiency, hardware-based encryption and of course, the 64-layer 3D NAND. The drive's rated speeds are quite impressive, but we will judge it as we see it. Also note the 5-year warranty period, which includes drives that were purchased before the decision to extend the warranty period.
Testing Methodology
The SanDisk Ultra 3D SSD 1TB is tested as a storage drive on Pokde's new benchrig. I ran several synthetic SSD benchmarks and real-time transfer speed to determine the performance.

| | |
| --- | --- |
| Processor | Intel Core i7-5820K |
| Motherboard | ASUS X99-Deluxe |
| Memory | 4 x 4GB Kingston HyperX Predator 3000 MHz CL15 |
| Storage | Kimtigo 120GB SSD |
| Power Supply | Cooler Master V850 |
Performance
Synthetic
562MB/s read and 533MB/s write, this is one fast drive that lives up to its claims. It trades punches across the board versus its bluer sibling, but that's expected considering they feature the exact same hardware.
Once again, negligible differences here. The SanDisk Ultra 3D SSD 1TB delivers slightly faster sequential and 4K read performance than the WD Blue drive, but the WD Blue drive makes up for it with slightly faster 4K write.
Even over several runs, we did see Anvil score the SanDisk Ultra 3D SSD 1TB a bit lower than the WD Blue 3D NAND SSD. It's 4K write performance just seems to be slightly lower than the WD Blue drive. It's a small difference though, but one we didn't see being negated over multiple runs. Being a much bigger and newer SSD, the fact that the Samsung 850 EVO 256GB still holds an upper hand here is rather disappointing.
Real world performance
The SanDisk Ultra 3D SSD 1TB and WD Blue 3D NAND SATA SSDs are the fastest drives in the stack, with the former coming up ahead by a second or two.
The SanDisk Ultra 3D SSD 1TB loads Overwatch 0.2 seconds slower (could even be attributed to me pressing the stopwatch literally a fraction of a second slower) while it loads Battlefield 4 0.6 seconds faster. Once again, negligible differences, but we can see just how much faster it is compared to the Seagate FireCuda SSHD when loading the huge maps of Battlefield 4. No way is it ever going to match the 512GB Plextor M9PeY PCIe NVMe SSD, but the SanDisk Ultra 3D SSD 1TB is way cheaper while being marginally slower.
Cost per GB
Coming with all the same hardware, yet the SanDisk Ultra 3D SSD 1TB is just a bit cheaper per GB than the WD Blue 3D NAND SSD. In reality, the difference is just a mere RM4. Still, if you want to get the best value for money 1TB 3D NAND SSD, you know which one to get.
Bundled software
This slideshow requires JavaScript.
While the WD Blue 3D NAND SSD came with Acronis True Image WD Edition, SanDisk offers nothing to help you clone your older drive to the SanDisk Ultra 3D SSD 1TB. You do have the SanDisk SSD Dashboard, which is just like the WD SSD Dashboard, except that it features a red theme instead of a blue one. Just like the rest of the drive and packaging. Monitoring, TRIM and benchmarking can be done from this piece of software.
Conclusion
What do we think of the SanDisk Ultra 3D SSD 1TB? For RM1275, this is better value than the WD Blue 3D NAND SSD. If you only care about the SSD you are getting that is. RM4 is a small price to pay for one of the leading solutions to clone your drive, but we have used the free Macrium Reflect without any issues so far. In the end, I think your choice would depend on what is the main theme of your rig. If it's red, the SanDisk Ultra 3D SSD 1TB from the Dark Side is what you want. The WD Blue is, well, better suited to bluer rigs. This is also a Gold PokdeWard worthy drive, especially when it's RM4 cheaper. For the time being, you might even get it for free if you are lucky, simply by joining our giveaway.