Kingdom Hearts 3 @ D23 Expo Japan 2018 – Here's What You Should Take Note Of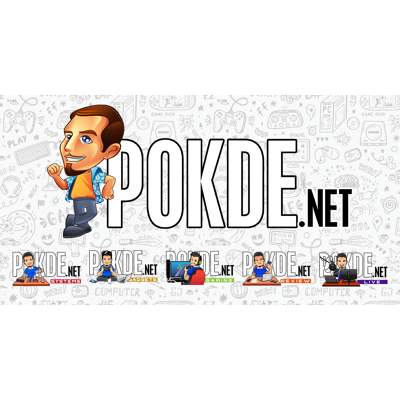 A lot of interesting things have popped up on Kingdom Hearts 3 at the D23 Expo Japan 2018. Here's everything that you definitely need to take note of from the event.
Kingdom Hearts 3 @ D23 Expo Japan 2018
Over the weekend, Square Enix hosted a Kingdom Hearts III presentation at the Japanese D23 Expo in Tokyo, and we got a brand new trailer for the game.
The video, which you can check out at the top of this post, reveals a new world based on Monsters Inc. and reveals the return of Vanitas and Marluxia, who come back from previous iterations of the franchise. We even see new outfits for Mickey and Riku.
Unfortunately for those who expected a release date or a more precise window to be announced at the event, that did not happen. For the moment all we have is a generic "2018" in line with the earlier announcement made in July 2017.
We also get the reveal of the theme song by Hikaru Utada, titled "Oath." Utada-san's participation has been rumored, somewhat confirmed and then unconfirmed, but at long last we can hear it, and I'm sure I won't be alone in thinking that it was really worth the wait.
On top of these awesome new videos, Square Enix also showcased a video message from Tetsuya Nomura which included some additional information on the game and the situation of development. While the video was not published, attendees provided quite a few interesting elements on Social media.
It would seem that Nomura-san was hesitant in showing the Tangled world until today due to the difficulty of displaying the physics of Rapunzel's hair. Now it can be wrapped around trees and it correctly interacts with the environment around her. When you stand in the wind it also behaves as it should. It required a lot of trial and error to get to this point. A city environment representing Corona in the Tangled world was briefly showcased, including many NPCs to make it feel alive. It's also possible to swim.
There will be many new keyblades and cooperative attacks in the game, and Rare Heartless is expected to make a comeback. If you forgot about them, think back to those mushroom Heartless in the first game. The Gummi Ship will include customization and will let players explore freely in an open world-like environment. There will also be parts including combat.
There is at least another world that we have not yet seen is going to be included in the game, but there was no explanation on its nature. The gameplay in every single world is completely different, and Nomura-san mentioned that the last stage is something he has wanted to create for a long time, even if he did not provide further info.
Another interesting snippet of info was provided by Game Watch. Most of the production for the characters and animation in the main part of the game is complete, but more keeps being added as time goes on. As for environments, the first part of the game is 90% complete.  The second is between 60 and 70% complete, and the later parts are a secret. The environment team is made of over eighty developers with the addition of outsourcing companies. It's the largest team within Square Enix as a whole.
And that pretty much wraps it for everything you need to know about Kingdom Hearts 3 over at the D23 Expo Japan 2018. There was a bit of rumour circulating around with regards to the release date but that is merely a rumour. The only thing that is confirmed for now is that Kingdom Hearts 3 will be coming sometime in 2018.
Pokdepinion: I am impatient, excited, and a bit confused. I just want to know why Marluxia and Vanitas are alive, and if it's possible that Vanitas obtained Ventus's body which was sitting inside the Chamber of Waking.