Qualcomm introduces Snapdragon 636 with eight Kryo 260 cores; offers 40% better performance than the Snapdragon 630!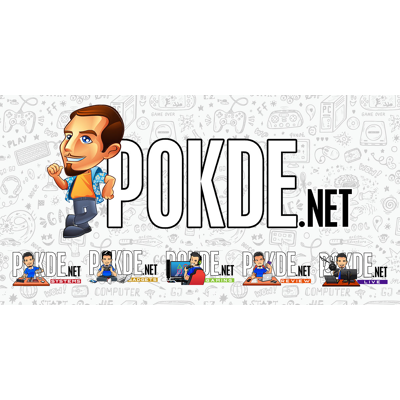 Qualcomm has just announced their latest Snapdragon 636 SoC which is an upgrade to the previously launched Snapdragon 630 SoC that was more akin to a tweaked Snapdragon 625. This new SoC comes with Qualcomm's customized Kyro 260 CPU cores as well as a new Adreno 509 GPU.
The eight Kryo 260 cores in the Snapdragon 636 run at up to 1.8 GHz, but it wasn't mentioned whether the Kryo 260 cores are based on the ARM Cortex A53 cores or ARM Cortex A72 cores. The Snapdragon 660 features eight Kryo 260 cores, consisting of four semi-custom Cortex-A53 cores and four semi-custom Cortex-A73 cores in a big.LITTLE configuration. We do not know whether we have a similar big.LITTLE configuration here but with slower clocks (Snapdragon 660 has the cores clocked at up to 2.2 GHz) or are all 8 cores of the semi-custom Cortex-A53 variety. Considering Qualcomm is claiming a 40% gain in CPU performance, I am leaning towards the former.
The GPU in the Snapdragon 636 is the Adreno 509, which offers 10% better graphics performance. Looking at the small performance gain and similarly small number change, I believe that this could be nothing more than an overclock of the Adreno 508 found in the Snapdragon 630. Along with this performance boost comes support for the fancy ultra-wide FHD+ (2160 x 1080) displays to be able to fulfill the industry's craze for 18:9 displays.
The Snapdragon 636 is still based on the 14nm FinFET process, so there won't be massive efficiency jumps coming from the Snapdragon 630. We also have the Snapdragon X12 LTE modem offering up to 600 Mbps download speeds, 14-bit Qualcomm Spectra 160 ISP for better images with a slew of imaging technologies, Quick Charge 4 which we have yet to see in any device on the market, and Qualcomm Aqstic audio codec for HiFi 24-bit/192 kHz audio on the go, all of which are already available on the Snapdragon 630. The DSP however has been upgraded to the Hexagon 680, sharing it with yesteryear's flagship chipsets, the Snapdragon 820/821, opening the doors to advanced features like Google's amazing HDR+ and more.
The Snapdragon 636 is expected to ship to Qualcomm's clients in November 2017, so expect to see devices packing this chipset early next year.  The Snapdragon 636 is pin and software-compatible with the Snapdragon 660 and Snapdragon 630 SoCs making it easier for manufacturers to make an upgrade to the latest SoC in their devices.
Pokdepinion: The Snapdragon 636 widens the gap between the Snapdragon 600 series and the Snapdragon 400 series, especially with the Snapdragon 450 featuring a very similar CPU configuration and the Snapdragon 625's Adreno 506 for some really good performance at the entry level.