Review
ASUS ROG Strix Radeon RX 5700 OC Edition 8GB GDDR6 Review — premium extras slapped on a mid-range GPU?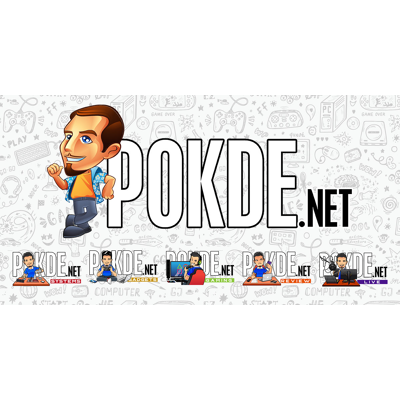 Overview
ASUS' ROG Strix Radeon RX 5700 OC Edition sees all their latest technologies and innovation baked onto what should be the most expensive Radeon RX 5700 card out there. You get all the premium features that you will find on ASUS' flagship ROG Strix cards, on a mid-range card GPU. Is it worth the additional cost?
Positives
+ Beautiful, albeit ageing design
+ Overclocked well over reference clocks out of the box
+ Great performance at 1440p
+ Well-controlled temperatures and noise levels
+ FanConnect and AURA headers might come in handy for some
Negatives
- Limited RGB, lack of ARGB
- Really pricey for a Radeon RX 5700
Introduction
The ASUS ROG Strix series of graphics cards are always priced in the upper echelons, which makes it all the more interesting to check out the ROG Strix Radeon RX 5700 OC Edition. It's a mid-range card through and through, but comes with the premium features the ROG Strix cards are known for. Is it able to justify its hefty price tag? Let's find out!
Unboxing
The ROG Strix Radeon RX 5700 comes in a box very similar to the green camp's offerings in the ROG Strix series. Except that there's more red here, instead of green, obviously. As you might expect, ASUS also boasted of the Radeon RX 5700's features aside from their own additions to the card.
On the back we see more of ASUS' features as well as some specifications. Pretty much in-line with the rest of the ASUS ROG Strix cards we have seen.
In the box lies the card, a user guide and two velcro cable ties. For some reason, the ROG Strix Radeon RX 5700 wasn't bundled with a driver CD. Not like we ever use them, but just a curious omission after seeing them come with all the cards we have tested from ASUS.
Appearance
If you have seen any card from ASUS' ROG Strix lineup from 2 years back, you would find the ROG Strix Radeon RX 5700 looking pretty familiar. That's because nothing has changed. The fans are new though. You get three of those new Axial-tech fans that will make the ROG Strix GeForce RTX 2070/2060 SUPER users drool, and some edgy cutouts beside the fans to allow for the RGB effects to shine through.
Over on the back, once again we are feted to a familiar sight. However since there are no NVLink fingers to speak of, we see the BIOS and LED switches placed where you would usually find it on the higher-end NVIDIA cards. We also see that there are two sets of screw holes around the GPU, which is quite peculiar.
Meanwhile over on the side we see a brace to reinforce the card, preventing the hefty card from bending under its own weight. Given that this is one long card, insufficient rigidity is just a recipe for a saggy card. If you have owned a You can also spot the substantial fin stack which is used to cool the GPU and VRM system.
On the back we find a total of three DisplayPort 1.4 outputs and a single HDMI 2.0 output. Perfect for driving multiple monitors with high refresh rates.
So there are three parts of the card that will light up, the front fascia, the side and also the back. You can't control them separately, which is somewhat of a bummer. Also, the long strip running along the cooler shroud isn't ARGB, instead relying on light tubes to spread the light over the large area, so it will only glow in one color at a time. You do get to pick from 16.7 million colors though, so you got that going for you.
Specifications
ROG Strix Radeon RX 5700 OC Edition 8GB GDDR6
GPU
Navi 10
Clocks
Boost – 1750 MHz; Game Clock: 1725 MHz; Base – 1610 MHz
Cores
2304 SP (32 CU)
Memory
8GB GDDR6
Memory Clocks
14 000 MHz
Memory Interface
256-bit
Display outputs
3 x DisplayPort 1.4
1 x HDMI 2.0b
Power connector(s)
1 x 8-pin + 1 x 6-pin
Recommended PSU
600W
Multi-GPU support
Yes (DirectX 12/Vulkan mGPU)
Dimensions
30.5 x 13.0 x 5.4 cm
ASUS' touch on the ROG Strix Radeon RX 5700 allowed it to offer much higher base clocks and game clocks, to the tune of 145 MHz, although boost frequencies are bumped up a lot more conservatively. Given how AMD's Boost Clocks are what you will achieve "opportunistically", you should focus more on the base clocks and game clocks when picking out your Navi card.
Test Machine
Testing Methodology
We will be running in-game benchmarks where available, at the specified resolution(s) and at the maximum graphics preset, unless otherwise specified. Average framerates during gameplay will be recorded with Fraps, in the event of a benchmarked game not having an in-game benchmarking tool. Temperatures will be recorded with HWiNFO, and the maximum temperature in a 45-minute long Superposition stress test run will be reported. Fan speeds will be according to the default fan curve as defined by the manufacturer. The latest drivers available will be used, unless otherwise specified. Default clocks will be used, unless otherwise specified.
Performance
Synthetic Performance
In Superposition, the ROG Strix Radeon RX 5700 performs on par with the ROG Strix GeForce RTX 2060, which it is supposed to go head to head with.
Gaming Performance
Since this is a mid-range GPU, we decided to run the benchmarked games at 1440p as well as 4K. But first, we will be comparing against other cards at 4K.
We see the ROG Strix Radeon RX 5700 offer much better performance than the GeForce RTX 2060, which is expected. The GeForce RTX 2060's 6GB VRAM was probably the limiting factor, which allowed AMD's offering to shine even more.
Once again, not a surprising result. 12.5% better performance is nothing to scoff at, but we are still far below the 60 fps mark at 4K in Shadow of the Tomb Raider.
Funnily enough the ROG Strix Radeon RX 5700 actually ties the ROG Strix GeForce GTX 2080 in this benchmark. It clearly obliterates the GeForce RTX 2060, despite this being a NVIDIA title. I had to double check the graphics settings, but yes, this are the results.
In Far Cry 5, it trades blows with the GeForce GTX 1080 Ti and just blew past the GeForce RTX 2070. Quite a good showing, and it is just shy of the all-important 60 fps mark for smooth gameplay.
Here we see it come behind the GeForce GTX 1070 Ti and ahead of the GeForce RTX 2060 by one frame each. This is currently the most intensive title we test, and I am still impressed by the results here.
Meanwhile over in Division it slots in right where it is supposed to: below the GeForce RTX 2070 and above the GeForce RTX 2060.
At 1440p, very playable frame rates were delivered in all the games tested. The only games that didn't give us average frame rates above 60 fps were Borderlands 3 and Assassin's Creed Odyssey, but then again, both games are known to be more intensive than usual. For e-sports titles like Rainbow 6 Siege, the ROG Strix Radeon RX 5700 will more than satisfy you, even if you have a 165 Hz monitor.
Do note that AMD cards from the Polaris and Navi families tout Radeon Image Sharpening (RIS), which allows you to enjoy great image quality and better performance by upscaling lower resolutions. So while the ROG Strix Radeon RX 5700 may not be exactly a great card to run games at 4K, you can make use of RIS to gain even higher frame rates.
Thermals and Boost
With triple Axial-tech fans and the beefy cooler borrowed directly from the higher end ROG Strix cards, the ROG Strix Radeon RX 5700 runs very quietly. Temperatures are well controlled at 68°C, but for those who want to take the temps down a tad might want to turn the fans up a bit. You will more probably than not find them absolutely silent as I can barely hear them at full tilt, even on an open test bench. Meanwhile boost hovers around ~1680 MHz. It does spike to ~1700 MHz on occasion, but doesn't really maintain those clocks.
User Experience
For any builder experienced with ASUS' ROG Strix cards in the past few years would probably be pretty familiar with ASUS' FanConnect technology.
You get two 4-pin fan headers at the tail end of the card, along with a RGB connector. The latter is a boon for people running motherboards without support for RGB, but then again those are few and far between nowadays.
For those who decide that they want to do away with RGB entirely, can easily switch off the RGB via the physical switch here on the back. There's also a switch for changing between the Performance and Quiet BIOSes, although running it in Performance mode would definitely give you more joy with barely any audible fan noise.
GPU Tweak II is what ASUS uses to control the card. You can overclock, adjust the fan curve as you like it. The former might seem less useful as even slight adjustments yielded an unstable card for me. It might have been just the sample I received, or just GPU Tweak II being inept at overclocking AMD cards.
Depending on whether you run an AURA Sync-capable motherboard or not, you will be using different applications to control your card. If you use a non-AURA capable board, this would be what you will be using to control your card's lighting. Meanwhile if you have a more recent board, the AURA Sync control will be where you will synchronize the lighting on your board.
Conclusion
Is the ROG Strix Radeon RX 5700 worth your moolah? For RM2200, you could actually get some of the cheaper Radeon RX 5700 XT cards out there. ASUS really did their best and slapped all their most premium components to give the ROG Strix Radeon RX 5700 an added edge, taking it to the limits to just obliterate the GeForce RTX 2060, but at its core (pun intended) it's still just a Radeon RX 5700.
You do get the advantage brought about by ASUS' excellent cooling, beefy VRM design and Auto-Extreme Technology which come together for a card which promises better reliability and potentially, better longevity. In the end, it really depends on whether do you value those features which ASUS is charging a premium for. If you do, then the ROG Strix Radeon RX 5700 is for you. If not, there are some Radeon RX 5700 XT out there at this price.
Our thanks to ASUS Malaysia for providing the ROG Strix Radeon RX 5700 for our review purposes.