Review
Intel Core i5-14600K Review – A Miniscule Step-Up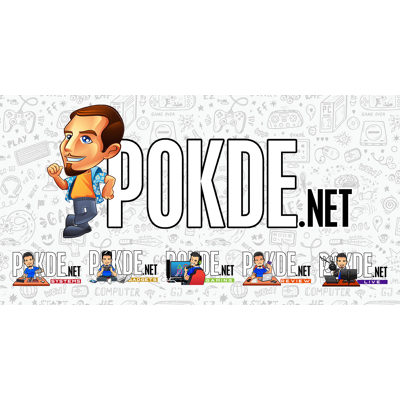 Overview
This year's new Intel desktop chip in the mid-range class comes the Core i5-14600K. We reveal and review any changes made.
Positives
+ Respectable performance
+ Retains support on 600/700 series motherboards
+ Offers drop-in upgrade path for existing 13th Gen owners
Negatives
- Very little improvements made from predecessor
- MTP not utilizing full 181W, for some reason
If you just got here from the Core i9-14900K review – welcome aboard to the next review piece featuring the mid-ranger in the Intel's latest Raptor Lake Refresh lineup, featuring the new Core i5-14600K. Much like the Core i9 sibling, you're looking at a very minor refresh of the i5-13600K – so here's what to expect.
Intel Core i5-14600K: Basic Specifications
Processor
Intel Core i5-14600K
Intel Core i5-13600K
Core Configuration
6P+8E
14 cores, 20 threads
Process Node
Intel 7
Microarchitecture
Raptor Cove (P-Core)
Gracemont (E-Core)
P-Core Max Turbo Clock
5.3GHz
5.1GHz
E-Core Max Turbo Clock
4.0GHz
3.9GHz
Cache (L2+L3)
20+24MB
TDP (PBP / MTP)
125W / 181W
Memory Support
DDR5-5600 / DDR4-3200
Max. 192GB dual-channel
Onboard Graphics
Intel UHD Graphics 770
1.55GHz
Intel UHD Graphics 770
1.50GHz
PCIe Lanes Configuration
16 (Gen 5) + 4 (Gen 4)
Socket
LGA1700
Chipset Support
Intel 600 / 700 Series Chipset
Test System
Performance
For comparison's sake, both chips will be limited to their stock power limits – that is, 181W MTP. ASUS's Multi Core Enhancement (MCE), a feature designed to de-restrict CPU power limits, is turned off – unless otherwise specified.
Cinebench R23 (Multi-core)
Starting with Cinebench R23's multi-core test: remember we mentioned the Core i5-13600K being surprisingly competitive against the Core i9-12900K last year? Well, the Core i9-14900K further sweetens the deal by having another minor bump in scores, all while having two less P-cores – just like its predecessor. However, it's worth noting that this chip do end up using slightly more power than 13600K in practice – which we'll talk in a bit.
Cinebench R23 (Single-core)
Dead heat on the single-core benchmarks – you won't be noticing 5 points worth of difference in any single-core tests. It's worth noting that all 4 chips in this chart are some 200 points behind the current leader – the Core i9-14900K and i9-13900K.
Cinebench R23 (Power Draw)
This is why the Core i5-14600K had a slight lead in multicore despite equaled in single-core – the newer chip gets 7 watts more power to run with. While that doesn't sound like much, just 4% more, but that translated to exactly 4% more multicore performance in the Cinebench R23 run mentioned earlier.
7-Zip
Next is 7-Zip. The extra 7 watts is likely making the difference here – though in practice you won't be able to differentiate either way. The 8P+8E Core i9-12900K continues to lead, however; with the 8-core Ryzen 7 7700X trailing slightly behind.
3DMark Time Spy (CPU Score)
Same deal, hopefully I don't end up sounding like a broken record here – but it's another small improvement thanks to the difference in TDP.
Handbrake
As usual, for Handbrake tests we feed a 10-minute 4K30 video and let it churn out a MKV H.264 1080p30 video with only CPU rendering. Keep in mind that different versions will get you different results – we last tested the Core i5-13600K on launch day using the then-latest 1.5.1 version, though the new 1.6.1 version offers much improved rendering times. In any case, the i5-14600K will net you 13 seconds lead in the newer version, though oddly enough – the lead is just 6 seconds in the older one.
Gaming
Finally: gaming. In general, performance differences are marginal at best, so you're looking at differences within just 3 frames at most (which is F1 2022). Forza hands the win to 14600K with 2 more frames per second, but there's nothing on offer for RDR2 and SOTTR. If you do game on higher resolutions – these numbers will matter less as GPU bottleneck is more prominent at that point, so just take this data as a reference.
Conclusion
Does the Core i5-14600K offer any surprises over the preceding Core i5-13600K? Frankly, nope. (Worth noting the price is $319.) The i5-13600K in itself is a very good chip, mainly thanks to the value it offers against the likes of Core i9-12900K and AMD Ryzen 5 7600X (at the time of that review) – though as seen here, it's got no issues beating the 8-core Ryzen 7 7700X either.
So the competition this 14600K will be facing is in some ways, itself. You don't get the AI overclocking and APO goodies like on the Core i9-14900K, so a mere 200MHz clock speed bump is all you get on this new chip. You do get a tiny bit of more juice to squeeze in multicore workloads, so there's that.
I'm going to say, just stick with what you have – especially if you're one of the owners of the i5-13600K. It really comes down to pricing between the two chips to decide if 14600K is worth the purchase, so you'll have to do your due diligence if value is what you're looking for.
Special thanks to Intel for sending us the Core i5-14600K for review.