Review
Razer Viper Gaming Mouse Review – Versatile, Featherweight Gaming Mouse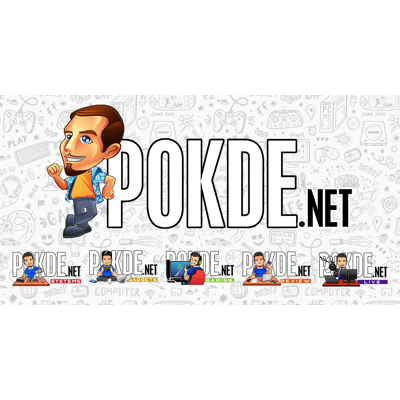 Overview
The lightest and arguably fastest gaming mouse by the green camp. the Razer Viper is an ambidextrous gaming mouse that's designed to give you an edge over the competition.
Positives
+ Ultralight body
+ Ambidextrous
+ Plenty of customization options
+ Razer Speedflex cable minimizes drag
+ Utilizes optical mouse switches
+ Good sensor with accurate tracking
Negatives
- Could be more affordable
- Some gamers may prefer more weight in mouse
- Would be nice if it had more RGB lighting
Razer Viper Gaming Mouse Review
Unboxing the Razer Viper Gaming Mouse
Inside the box of the Razer Viper gaming mouse, you are expected to get a few items:
A welcome note by Razer CEO Min-Liang Tan
User guide
The Razer Viper gaming mouse itself
Appearance
The Razer Viper is no ordinary gaming mouse. I don't mean that in the sense that it will give you superpowers but rather, its core design. It is an ambidextrous gaming mouse, making it a viable choice for both right-handed and left-handed gamers. For the most part, you can see that it has a matte plastic shell with some rubberized side grips on both the left and right sides. Not to forget, you also have the tactile scroll wheel here, which is said to be of "gaming-grade" quality.
When it's not connected, the signature triple-headed snake logo seems to be almost invisible, blending in with the body.  Once connected, you get a good view of the logo in glorious RGB lighting. It's a pretty neat design choice, kind of like it only 'wakes up' to get serious when connected to a PC.
Going back to the rubber side grips, it's identical on both the left and right sides. You have two extra buttons on each side which are programmable. The idea here is that whether you use it with your left or right hand, the experience will be identical and you won't be missing out on anything. The two extra buttons on both sides are a little glossy, but nothing out of the ordinary.
As for the underside of the Razer Viper gaming mouse,  it looks pretty similar to the Deathadder, aside from equal curves on both sides due to the ambidextrous nature, with some of the written information positioned differently. As for the mouse feet, you have a long one on the top part, and a large one at the bottom which will offer a smooth glide over most types of surface. What's unique here is the DPI button, which is situated right above the bottom mouse feet. There's also a DPI Stage light indicator to let you know which DPI Stage you are currently on using colours.
As for the USB cable, it is a non-removable type and you can see it donning the signature green colour on the connector. The connector itself is compact so you don't have to worry about it blocking access to adjacent ports. What's interesting about this is the Razer Speedflex cable, which essentially eliminates drag, which we'll talk at length in the User Experience section. It's worth noting that it is light and pretty long at 2.1 meters.
Specifications
| | |
| --- | --- |
| Body material | Textured rubber side grips, matte plastic shell |
| Sensor | Razer 5G Advanced Optical Sensor |
| DPI | Up to 16,000 DPI in 50 DPI increments, 5 DPI stages |
| USB report rate | 125/250/500/1000 Hz |
| Switch type | Razer Optical Mouse Switches rated for 70 million clicks |
| Cable | 2.1m, Razer Speedflex cable |
| Weight | 69 g excluding cable |
| Dimensions | 126.73 x 66.2 x 37.81 mm |
User Experience
The Razer Viper is a plug-and-play gaming mouse, so you don't actually have to install any software if you don't want to. However, it is recommended to install the Razer Synapse software to get the most out of this mouse. It will ask prompt you to download and install the software soon after connecting it to your PC. It's worth noting that by default, the five DPI stages will have the DPI value set at 400, 800, 1,200, 1,800, 2,400, and 3,200 DPI.
The Razer Synapse software does provide the Razer Viper gaming mouse with quite a bit of options. The sheer amount of it is great as it will allow gamers to easily tailor the settings accordingly with their own preference. You can:
Reprogram the eight buttons in Standard and Hypershift modes
Change from right-handed mode (default) to left-handed mode (switches left clicks with right clicks)
Customize DPI settings for all five DPI stages, including independent X and Y axis sensitivity
Adjust mouse polling rate
Adjust mouse RGB brightness
Switch between RGB lighting effects / create your own using Chroma Studio
Mouse mat surface calibration
The RGB lighting on the Razer Viper gaming mouse is nothing extravagant. The lighting is solely on the triple-headed snake logo and nothing more. There is another lighting on the underside of the mouse but that is solely to indicate which DPI Stage you are on. At 100% brightness, it is very bright but it would be nice if they added more RGB lighting to the mouse. Perhaps integrating it on the scroll wheel would be a good enough addition. Personally, would prefer more, perhaps surrounding the underside, for added RGB appeal.
Once again, the Razer Viper is an ambidextrous gaming mouse. As such, it is designed to be usable with both left and right hands. While I am a right-handed person, using this with my left hand is surprisingly more comfortable than I expected. Given its superbly lightweight body and the Razer Speedflex cable, I can effortlessly glide to whichever direction and it feels oddly similar to a wireless mouse. It's comfortable for my large hands, it's easy to grip, and there's certainly less fatigue when using this. Lighter doesn't necessarily feel better however, as this is subjective. Some of you may prefer a bit more weight to it. It all boils down to personal preference.
The Razer Optical Mouse Switches are an interesting piece of technology. The usage of infrared light beams to register a click yields some benefits. This includes the lack of debounce delay, longer lifespan, minimizing the chances of accidental clicks, and faster response time (0.2s). With that being said however, I personally don't feel like I performed better / faster when gaming. The buttons and the scroll wheel feel just like any other gaming mouse, and the scroll wheel works quietly. The clicks themselves are audible, but definitely not loud. The side buttons have a more noticeable travel compared to the other buttons, but it's nothing bad and I feel like it's harder to accidentally press them this way.
As for the Razer 5G Advanced Optical Sensor, it does work great at 1000 Hz polling rate. I set my sensitivity settings at 700, 1250, 1800, 2400, and 3200 DPI. Personally, I don't see why anyone would want to use past 3000 DPI. Regardless, I didn't experience any jitter even at 16,000 DPI, but it is quite inaccurate, which is to be expected. If you have tracking issues with the mouse, you can easily adjust the lift-off range using Razer Synapse. For regular use, I tend to stick to 1800 to 2400 DPI as it's pretty reliable then, and I only go for the lower two DPIs in specific gaming situations, like sniping or spray control in first-person shooters for example.
Razer Viper Verdict
The Razer Viper isn't the best gaming mouse but it is still an excellent choice nonetheless especially given its ambidextrous nature. It's lightweight, versatile, and it performs very well even for competitive gaming. The Razer Speedflex cable basically eliminates drag and it does make it feel like you're using a wireless gaming mouse. Given its price at RM309, it can be more affordable but it's hard to say no unless you don't like a lightweight gaming mouse, need more RGB lighting, or you need something specifically designed for your dominant hand.
With that, I award the Razer Viper with our Silver Pokdeward.