Review
MasterLiquid ML360 Illusion Review — the next generation of bling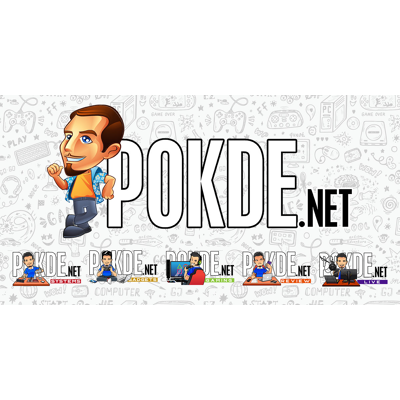 Overview
Cooler Master's MasterLiquid ML360 Illusion is a pretty standard 360mm AIO CPU cooler, until you check out its ARGB lighting. It's not just ARGB, but ARGB Gen 2, and that actually makes a huge difference in a number of ways on the MasterLiquid ML360 Illusion, for better or worse.
Positives
+ Compatible with most relevant platforms
+ Beautiful, sleek design that works great with the sweet ARGB lighting
+ Easy installation process for all supported Intel platforms
+ Offers excellent performance at low noise levels
+ ARGB Gen 2 is well taken advantage of in MasterPlus+
+ Reasonably priced for a 360mm AIO
Negatives
- Mustard and ketchup cables for fan splitter
- Fans and pump use a proprietary ARGB connector
- Airflow and static pressure of the MF120 Halo leaves much to be desired
- Lighting doesn't turn off when the PC is shut down
The MasterLiquid ML360 Illusion is the latest addition to Cooler Master's expanding lineup of coolers. The main highlights here are the slightly improved radiator first seen with the V2 coolers we reviewed previously, as well as an absolute ton of ARGB Gen 2 LEDs spread across three fans and the pump block. So, what is ARGB Gen 2, and how well does the MasterLiquid ML360 Illusion perform, both in terms of cooling and also lighting? That's what we are finding out.
Unboxing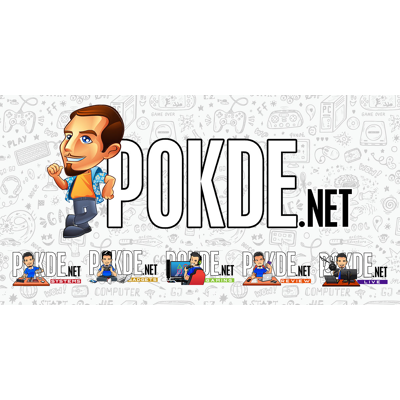 The packaging of the MasterLiquid ML360 Illusion is typical of Cooler Master's products. A dark gray background with purple highlights and the product image clearly visible on the front. As you can see, RGB is a huge focus for the MasterLiquid ML360 Illusion.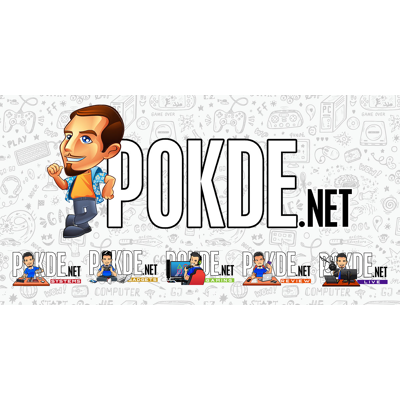 Over on the back we have a few other highlights of the MasterLiquid ML360 Illusion mentioned, like the newer, denser radiator as well as the included fans. Cooler Master is bundling the MF120 Halo fans with the MasterLiquid ML360 Illusion, presumably to support the fancier ARGB Gen 2 functionality that isn't available on the better performing SickleFlow fans.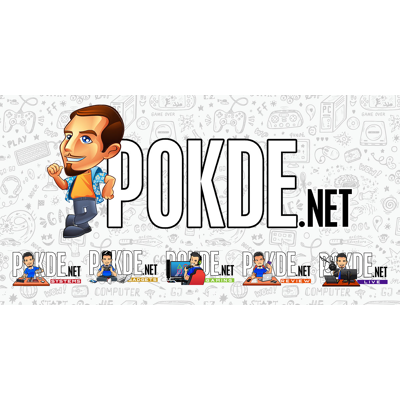 In the box, there is the MasterLiquid ML360 Illusion curled up comfortably in a hard cardboard tray. All the parts are wrapped in plastic bags, to protect them from scratching each other up during shipping. The bag you see near the tubing contains all the miscellaneous hardware for mounting, as well as the cables and ARGB controller.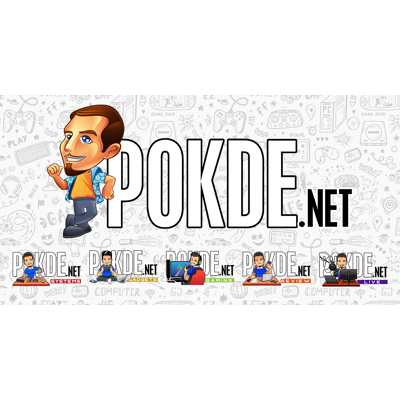 Here you can see the full array of the contents. The MasterLiquid ML360 Illusion comes with the necessary screws and mounting kits for use with pretty much all the recent sockets except for AMD's TR4/sTRX4. Cooler Master makes separate coolers for that platform.
Appearance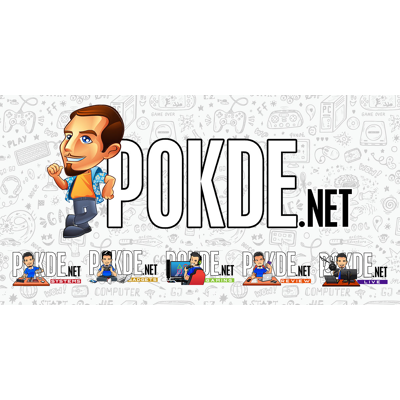 The MasterLiquid ML360 Illusion's design is pretty standard for Cooler Master's designs. The pump block here is relatively tall to accommodate all the fancy LEDs, while the radiator now gets a rougher eggshell finish, instead of just smooth metal. The fins also fill up more of the radiator's thickness now, 25% more than earlier designs, promising better cooling performance.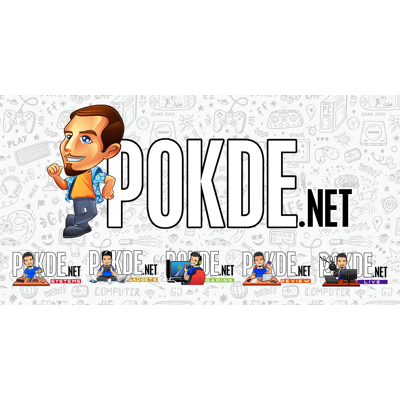 A machined copper coldplate is what wicks heat away from your CPU into the liquid in the MasterLiquid ML360 Illusion. As you might be able to spot, our unit arrived with some mild scuffing, although that shouldn't affect performance. That's where thermal paste is supposed to come in. The size is perfect for full coverage of all the supported sockets.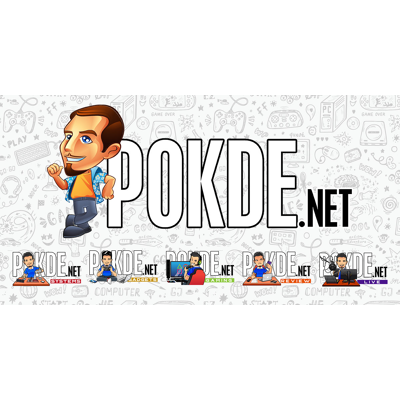 The fans are somewhat more unique, with a LED ring taking up precious space around the circumference. This leads to shorter blades, which might affect the performance of the fan. The fan also has a rather sturdy-looking frame, with thick, padded mounting points and five arms connected to the center hub.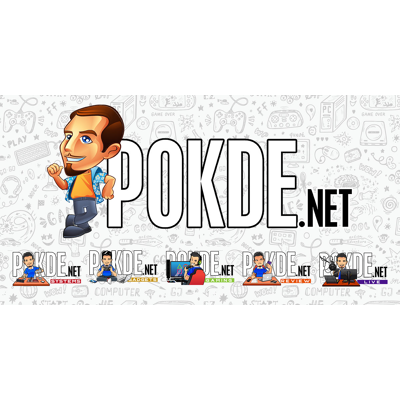 And now, the ARGB Gen 2 controller. This is quite different from the ARGB controllers I have received in the past with Cooler Master's AIOs. There are no buttons now, and all your controls will have to be done via the MasterPlus+ software. Not that I am complaining though, it's just a different approach.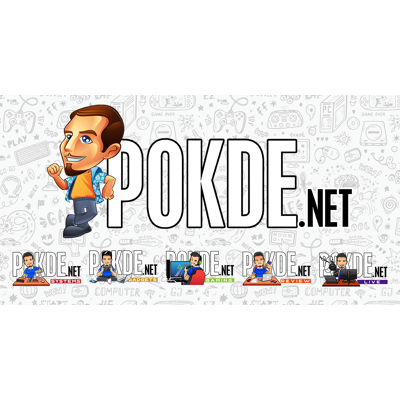 Cooler Master's decision to go with ketchup and mustard cables for the fan splitter is quite baffling. Half of it is sleeved, so Cooler Master could have easily just sleeve the three cables after the split. If sleeving is too costly, plain black cables would have been fine. But no, we get this. Luckily the ARGB Gen 2 cables are much nicer, being fully sleeved. Double standards much, Cooler Master?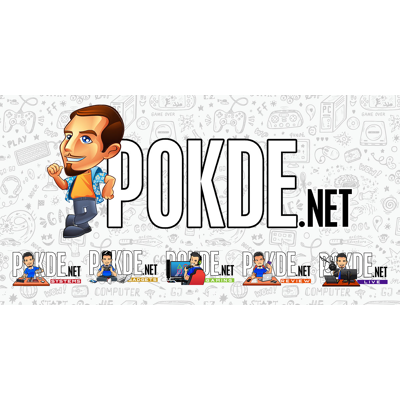 With all that out of the way, let's see how it looks when installed. Once you turn your system on, the pump block emits a nice glow around the sides as well as out the front. While the outer surface is glossy, it seems that Cooler Master used a translucent cover over the twelve LEDs beneath, making for a very smooth glow without distinct bright spots. The metallic-looking top cover is very sleek as well, with only the Cooler Master emblem shining out from the premium brushed finish.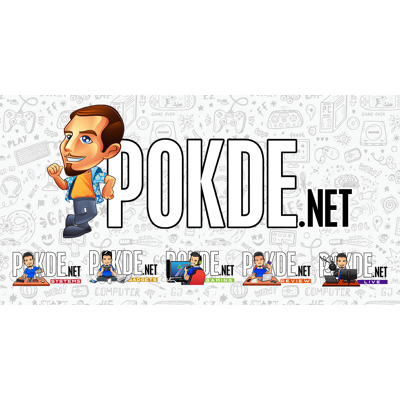 Each of the MF120 Halo fans house 24 LEDs, with the LEDs split between the frame and the center fan hub. The color transitions here are also excellent, and as you can see, they can be blindingly bright if set to their maximum brightness. The LEDs along the frame of the fans are also visible from the side, which bodes well for top or bottom-mounted radiator arrangements, where all you see of the fans are the sides.
Specifications
MasterLiquid ML360 Illusion
CPU socket compatibility
Intel LGA1156 ~ LGA1151 / LGA 2011 ~ LGA2066
AMD AM2 ~ AM4 / FM1 ~ FM2+
Radiator dimensions
394 x 119.6 x 27.2 mm
Fan(s)
Size
120 x 120 x 25 mm
Quantity
3
Speed
650 ~ 1800 rpm
Airflow
47.2CFM (max)
Air pressure
1.6mmH2O (max)
MTTF
160 000 hours
Noise
30dBA (max)
Pump
Size
81.4 x 76 x 57.8 mm
MTTF
70 000 hours
Noise
< 10dBA
Included accessories
ARGB Gen 2 controller, ARGB Gen 2 splitter, lots of screws and mounting hardware, MasterGel Pro thermal paste
Warranty
3 years
Test System
Testing Methodology
Our Intel Core i5-11600K will be clocked at 4.9GHz, with a Vcore of 1.43V set in the BIOS. The thermal paste of choice will be the MasterGel Maker, sponsored by Cooler Master. To test the performance of CPU coolers, we run Realbench, with the "Up to 8GB RAM" setting for 30 minutes. This results in a power draw averaging 227W. The fans (and pumps, if available) will run at maximum speed to gauge maximal performance. Ambient temperatures are fixed to 25°C, in an air-conditioned room. The temperature measured by HWiNFO will be recorded. Noise levels are recorded approximately 30cm away from the test system.
Installation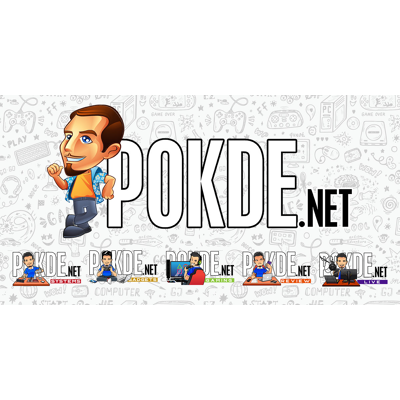 Cooler Master came up with a streamlined installation process for Intel LGA115X users, starting with the MasterLiquid ML120L V2 RGB cooler. The standoffs screw into the backplate, instead of having the screws sticking out of the backplate in previous designs. This actually made the installation of the MasterLiquid ML360 Illusion a lot easier in our case, where we have the motherboard mounted onto the MasterFrame 700 that has an oddly offset cutout behind the socket.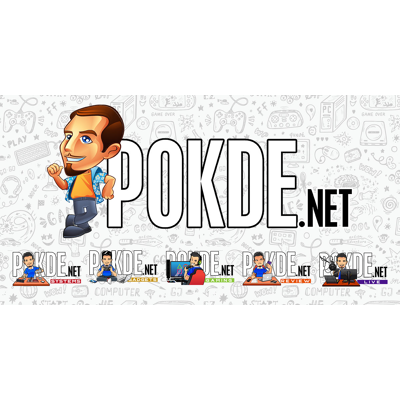 The standoffs are meant to be screwed on by hand, as Cooler Master doesn't give you an adapter or wrench to mount it. This design also makes it easier to install the cooler, as you can leave the standoffs there without having to worry about the backplate falling off during the installation process.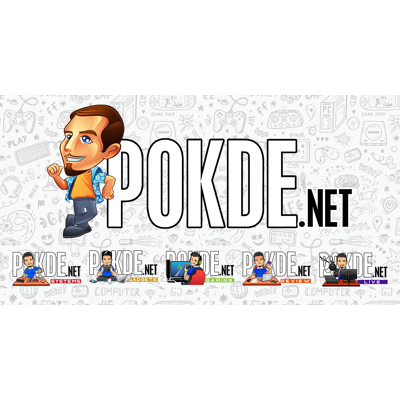 Another major quality-of-life design decision is the rotatable faceplate on the pump. Some coolers have issues with their faceplates being upside down when you install it in a certain orientation, but that won't be a issue with the MasterLiquid ML360 Illusion. The rotation is quite effortless. If I were to nitpick, I probably would have preferred a few notches to indicate every 90° rotation.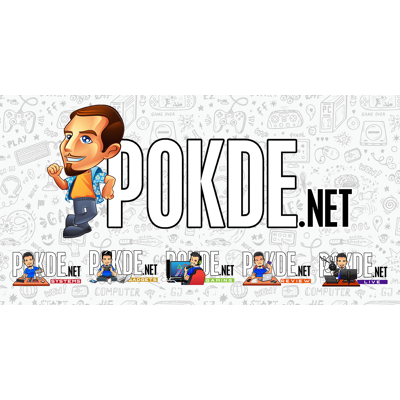 Moving on to the ARGB Gen 2 controller, we have two ports. The power cable here connects to a SATA power connector, which is great. The other connector you need to plug in is a microUSB cable that plugs into the standard USB 2.0 header directly. The earlier version of ARGB controllers from Cooler Master had a USB 2.0 header to standard USB 2.0 Type-A port dongle, with a standard USB Type-A connector for the microUSB cable. This is nice integration.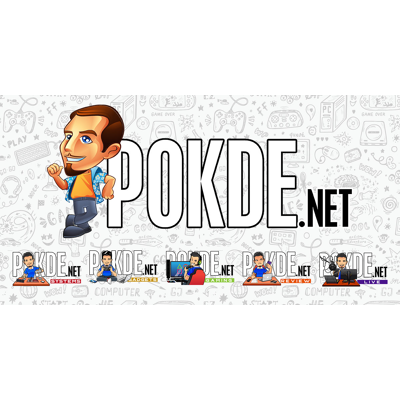 Now this is where it gets confusing. The ARGB Gen 2 controller has standard 3-pin ARGB headers, but the fans and pump has this fancy new connector. This forces you to use the included ARGB splitter. I have no idea why Cooler Master didn't just go with the standard 3-pin ARGB connectors on the fans and pump, since they can obviously carry the ARGB Gen 2 signal perfectly fine.
Performance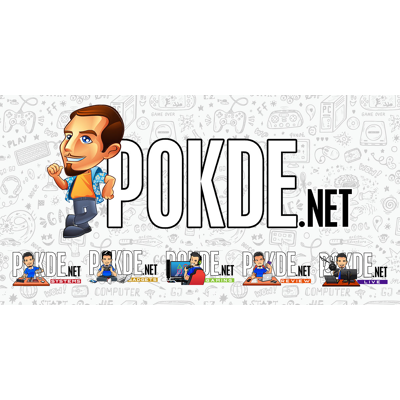 Having just moved to a new test system, we don't really have that much data to compare against. However we can see that the MasterLiquid ML360 Illusion slots right in between the two other coolers that we tested on this new test system. It shaves 5°C off the Core i5-11600K's temperatures as compared to our MasterLiquid ML240R, which is our primary test bench's cooler, and is about 5°C hotter than the MSI MPG CoreLiquid K360.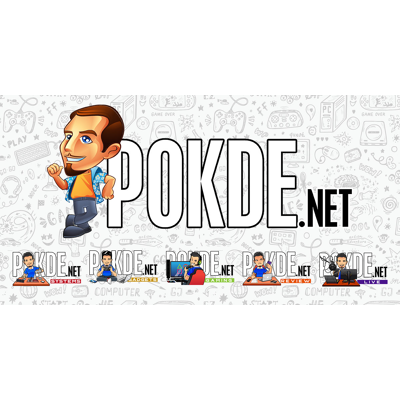 As you can see, the MasterLiquid ML360 Illusion is actually one of the most silent coolers we have tested recently. The three fans here are whisper quiet, with it being only audible if I really paid attention to try and hear it over the ambient noises in the office. On the other hand, we have the MSI MPG CoreLiquid K360 that was better at cooling, but is significantly louder at 59.5dB(A). If Cooler Master wanted better performance, I guess they could have gone with louder or better fans, but I am quite glad that they kept this balance of performance to noise.
Overall, the MF120 Halo is good enough here as we have plenty of surface area thanks to the large radiator, but the relatively low airflow and air pressure is definitely not ideal. But hey, I guess it's fine because the MasterLiquid ML360 Illusion is Cooler Master's first ARGB Gen 2 cooler, so they probably really wanted to use the brightest fans they have in their arsenal.
User Experience
Cooler Master's MasterPlus+ software supports the MasterLiquid ML360 Illusion, so you can play around with the ARGB lighting on the MF120 Halo fans and also the pump. Now usually with ARGB splitters, you will adjust all the ARGB devices connected to the splitter in one go. But ARGB Gen 2 actually allows you to address each LED individually in each individual device, even when you use a splitter, which is actually really, really interesting.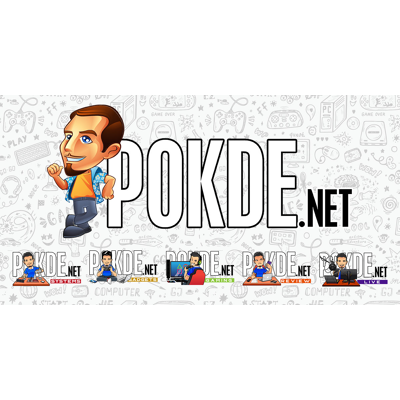 So while Cooler Master decided to not take advantage of all three ARGB ports on the bundled controller, it's entirely fine, because you can still adjust the color of each individual LED in each device separately. I am not exactly sure what you will do with such customizability, but yeah, the option is yours. The MasterPlus+ software is quite comprehensive, and does serve up most of the standard RGB lighting effects that you would expect.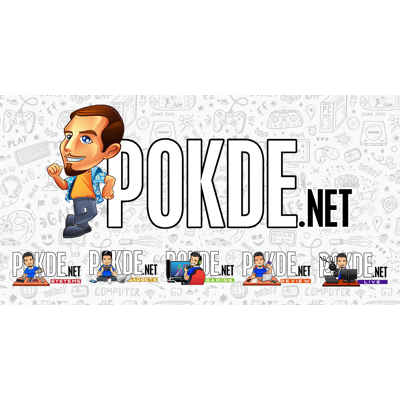 One bug I encountered with the MasterLiquid ML360 Illusion's included controller was that the LEDs stayed on even after the PC was shut down. And they were at full brightness. After a firmware update via MasterPlus+, the fans' lighting turned off as they should, but the pump still glowed. I am not sure what is going on. It seems that it is quite a common issue, so I do believe Cooler Master will be fixing it via a firmware update soon enough.
Conclusion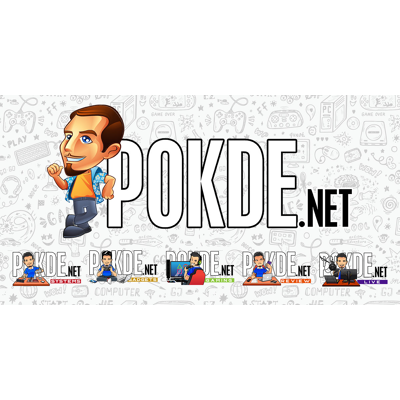 At RM579, the MasterLiquid ML360 Illusion is a pretty decent deal. You get an included ARGB Gen 2 controller, three very bright fans, and good cooling performance. If you fancy a bright, blinged up build, the MasterLiquid ML360 Illusion is most probably right up your alley. It kept our toasty Intel Core i5-11600K cool while it pulled around 225W, and the MasterLiquid ML360 Illusion was quite quiet as well. I would probably have loved it more if Cooler Master included better fans with the MasterLiquid ML360 Illusion, but I guess this is a compromise I can live with for all that sweet ARGB Gen 2 goodness.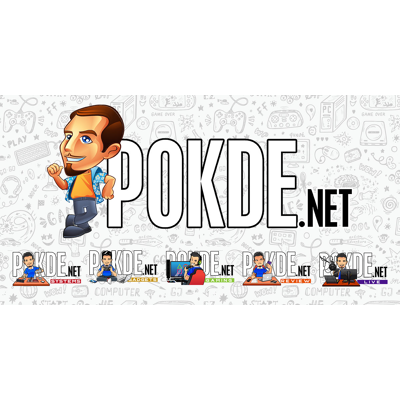 Our thanks to Cooler Master Malaysia for sending us the MasterLiquid ML360 Illusion for review. You can check out the MasterLiquid ML360 Illusion on Shopee via this affiliate link to support what we do here at Pokde.net.