Review
MSI MPG Z590 Gaming Carbon WiFi Review — blurring the lines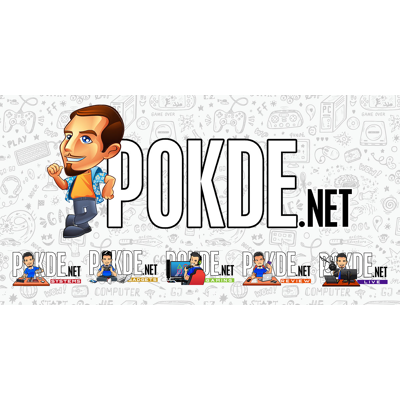 Overview
MSI equips the MSI MPG Z590 Gaming Carbon WiFi with plenty of features, allowing it to be more suited for casual overclockers than the previous members of the MSI MPG series. If you plan on trying to get a nice overclock on your system without splurging on the more hardcore MSI MEG motherboards, this might just be the perfect motherboard for you.
Positives
+ Awesome package in the box
+ Design is subtler and more functional than predecessors
+ Good selection of rear I/O ports
+ VRM system is well designed to handle overclocked i9-11900K
+ Feature-rich BIOS
+ POST code readout and multi-colored EZ Debug LED makes troubleshooting a breeze
Negatives
- Multiple screw sizes for M.2 heatspreaders can get annoying
- Needs additional PCIe connector to stabilize power-hungry GPUs
- M-Flash is still as clunky as ever
- No BIOS reset button makes benching a bit more cumbersome
- Significantly pricier than MSI's last-gen motherboards
The Intel Z590 platform is pretty interesting. For starters, there's now a wider 8-lane DMI 3.0 interface between the 11th Gen Intel Core CPUs and Intel Z590 chipset. That and it also enabled a few new connectivity options which are utilized to great effect on the latest Intel Z590 motherboards like the MSI MPG Z590 Gaming Carbon WiFi. Without further ado, let's check it out.
Unboxing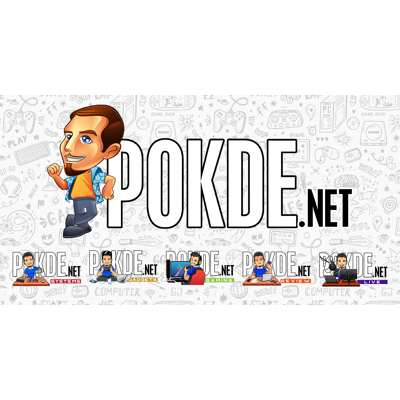 The box of the MSI MPG Z590 Gaming Carbon WiFi is a rather interesting departure from the previous generations MSI MPG Carbon motherboards. Instead of a race car-themed motif, they went with colorful lines instead. I don't really mind the box and I do think it looks better than having a sports car on the box.
The contents of the MSI MPG Z590 Gaming Carbon WiFi's packaging are really complete, with everything you would need for your build, including a little screwdriver. Unfortunately the screwdriver doesn't work with the smaller M.2 screws, but I guess you should have your own precision tools set. I also really like that MSI replaced the typical driver CD with a thumb drive that looks very sweet too. Bonus points are given for the brush in the box as well, complete with two ends, one softer and one stiffer to dislodge more stubborn dirt during your maintenance later in the MSI MPG Z590 Gaming Carbon WiFi's lifecycle.
Appearance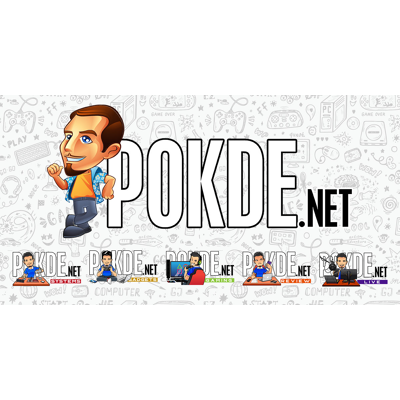 Design wise, the MSI MPG Z590 Gaming Carbon WiFi definitely lives up to its name. There is a liberal application of carbon fiber-like patterns across the board. The MSI MPG Z590 Gaming Carbon WiFi is quite a huge upgrade over its predecessor, with an extra M.2 slot and a VRM heatsink that offers a lot more surface area than the MPG Z490 Gaming Carbon WiFi board that came before. Just by looking at it, we can see that the MSI MPG Z590 Gaming Carbon WiFi is a lot more enthusiast-oriented than its predecessor.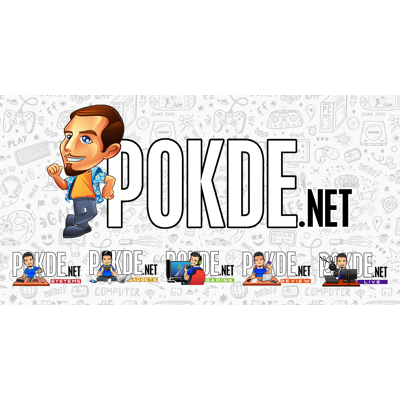 The rear I/O on the MSI MPG Z590 Gaming Carbon WiFi is pretty nice, with three USB 3.2 Gen2 ports, two USB 3.0 ports and four USB 2.0 ports. There is also a USB 3.2 Gen 2×2 (20Gbps) Type-C port for the next-gen external drives. And while MSI didn't include a BIOS reset button on the MSI MPG Z590 Gaming Carbon WiFi, there's a Flash BIOS Button to help enthusiasts update to the latest BIOS without having to go through the BIOS itself.
The RGB on the MSI MPG Z590 Gaming Carbon WiFi is very nice, with the I/O shroud and PCH heatsink glowing. The transitions are smooth and the lighting is also quite diffused, which is something that I am quite particular about. If you view the board from underneath, you might see the naked LEDs, but there are virtually no cases with that much space under the motherboard to let you see it from that angle.
Specifications
MSI MPG Z590 Gaming Carbon WiFi Specs
CPU support
LGA1200
10th Gen Intel Core Processors
11th Gen Intel Core Processors
Pentium Gold G6, Celeron G5 Processors
Power
1 x 24-pin ATX
2 x 8-pin EATX 12V
ISL69269 PWM controller (12-phase)
16 x RAA220075 (75A) powerstage for VCore
1 x RAA220075 (75A) powerstage for iGPU
1 x NCP252160 (60A) powerstage for SA
Chipset
Intel Z590
Memory
4 x DDR4 DIMM, max. 128GB un-buffered memory
Up to 5333MHz (OC)
Multi-GPU Support
3-way AMD CrossFireX
Expansion slots
PCIe 4.0 x16 (x16 electrically – from CPU)
PCIe 3.0 x1 – from chipset
PCIe 3.0 x16 (x8 electrically – from CPU)
PCIe 3.0 x1 – from chipset
PCIe 3.0 x16 (x4 electrically – from chipset)
Storage
6 x SATA 6 Gb/s, supports RAID 0,1,10
1 x M.2 PCIe 4.0 x4 – from 11th Gen CPU
2 x M.2 PCIe 3.0 x4/SATA – from chipset
Network
Intel Wi-Fi 6E AX210
Intel I225V 2.5GbE LAN
USB

Rear I/O:


1 x USB 3.2 2×2 Type-C (20Gbps)
3 x USB 3.1 (10Gbps)
2 x USB 3.0 (5Gbps)
4 x USB 2.0


On-board headers:


1 x USB 3.1 Type-C (10Gbps)
1 x USB 3.0 (5Gbps) (2 ports each)
2 x USB 2.0 (2 ports each)
Audio
Realtek ALC4080 CODEC
5 x audio jacks (rear)
1 x Optical S/PDIF out
1 x front panel audio connector
Display output
1 x HDMI 2.0b
1 x DisplayPort 1.4
Other onboard connectors
1 x CPU fan header
1 x Pump fan header
6 x Chassis fan headers
1 x RGB headers
2 x ARGB headers
1 x 3-pin CORSAIR LED connector
1 x TPM module connector
1 x TBT connector
1 x chassis intrusion connector
Overclocking features
EZ Debug LED
Debug Code LED
Flash BIOS button
BIOS reset jumper
Included accessories
User's manual
Quick installation guide
USB drive with drivers and utilities
1 x SATA 6Gb/s cable
3 x M.2 Screw
1 x LED RGB splitter
1 x CORSAIR LED cable
1 x ARGB cable
Case badge
MPG sticker
SATA cable sticker
Product registration card
Small screwdriver set
Small brush
Form factor
ATX (12″ x 9.6″)
Test System
Taking a Closer Look
VRMs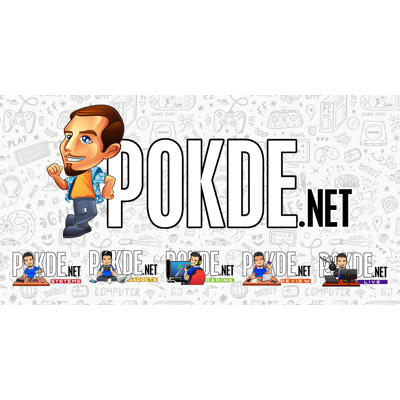 The MSI MPG Z590 Gaming Carbon WiFi is definitely ready for the higher power draws of the 11th Gen Intel Core processors with a dual 8-pin EPS power connector and the beefy VRM heatsink. Rather than the aluminium chunks of its predecessor, you now get a nice funky-looking heatsink that might be designed to look like an audio equalizer. There's plenty of surface area for the heat from the VRM to be dissipated here.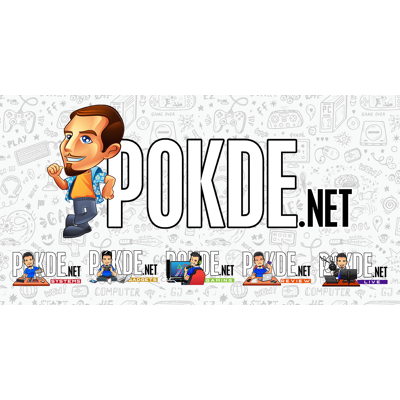 With an Intel Core i9-11900K overclocked to 5.1GHz drawing around 250W through the power delivery system, the MSI MPG Z590 Gaming Carbon WiFi's 16 RAA220075 power stages rated for 75A each handled the load quite well with the highest temperatures recorded being just 70.5°C. Do note that our testing scenario is pretty much a worst case scenario for VRM cooling, with the MSI MPG Z590 Gaming Carbon WiFi installed on an open bench with an AIO used for CPU cooling. Air cooling enthusiasts may fare even better, with the rather large surface area available on the VRM heatsink of the MSI MPG Z590 Gaming Carbon WiFi.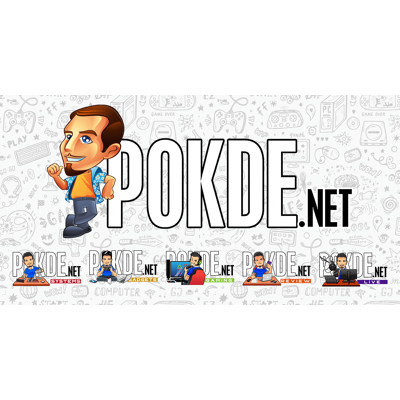 The heatsink's heft and heatpipe connecting them seems to have helped the MSI MPG Z590 Gaming Carbon WiFi tackle the power draw of the Intel Core i9-11900K with aplomb, and I do commend on MSI's approach to add more surface area here, rather than go with a design that focuses on aesthetics rather than performance.
Storage and Expansion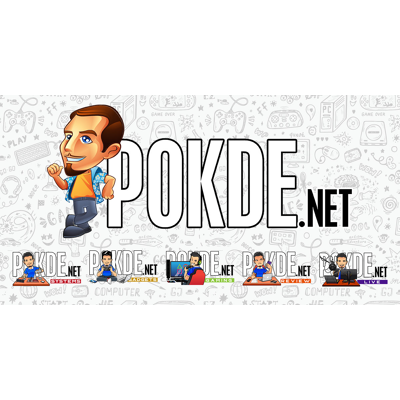 The MSI MPG Z590 Gaming Carbon WiFi definitely has enough M.2 slots to satiate most storage hoarders. The top slot supports PCIe 4.0 speeds if an 11th Gen Intel Core processor is used, while the lower two slots are controlled by the Intel Z590 chipset, and thus top out at PCIe 3.0 speeds. The lowest M.2 slot will disable two SATA ports if used, so if you are planning on loading the MSI MPG Z590 Gaming Carbon WiFi up with storage, do take note of this.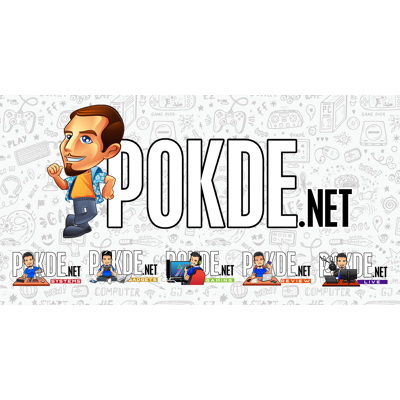 Every M.2 slot comes with a heatspreader, but curiously enough MSI decided to use three different screw sizes here. It can make undoing all the heatspreaders quite annoying. Not to mention that the middle M.2 slot's heatspreader is a huge plate that extends over the PCH heatsink as well, requiring a total of four screws to be undone before a M.2 SSD can be installed there. It's quite ironic though as the top slot is the one that can work with much hotter M.2 PCIe 4.0 SSDs, and yet it only gets a simple heatspreader that isn't much larger than the M.2 drives themselves.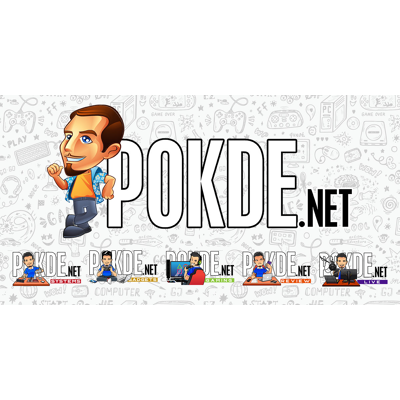 The PCIe slots are also spread out quite well, allowing you to use multi-GPU configurations quite well. However it is quite weird that MSI didn't go for SLI certification even though the two reinforced M.2 slots are actually capable of running in x8 when both are occupied. There's probably no point going for SLI certification when only the GeForce RTX 3090 can support it though…
Speaking of the GeForce RTX 3090, when I was benching the Intel Core i9-11600K with the ROG Strix GeForce RTX 3090 OC Edition on this motherboard, the system rebooted by itself every time I tried to benchmark Ghost Recon Breakpoint.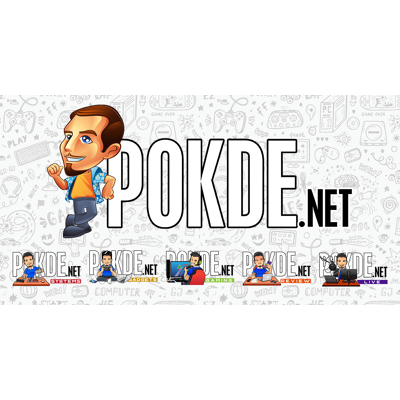 I then connected a 6-pin PCIe power connector to the port on the bottom edge of the MSI MPG Z590 Gaming Carbon WiFi, and I had no crashes since. HWiNFO reported the GPU pulling just 38W from the PCIe slot, which is well below the 75W that the PCIe slots are supposed to deliver to the cards.
It is also worth mentioning that I didn't need any additional power connectors when I was using another Z590 motherboard to complete the Core i9-11900K review, so I am not sure what's going on here exactly. Cable management can get difficult with a 6-pin PCIe connector stuck to the bottom of the board, but it definitely beats having a crashing system.
Audio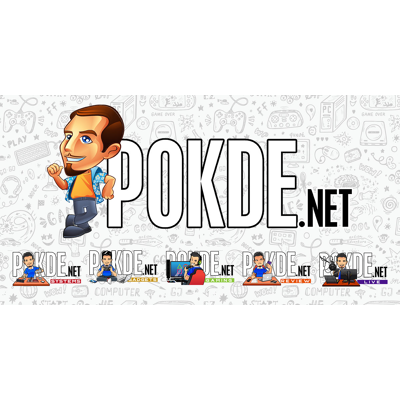 MSI equipped the MSI MPG Z590 Gaming Carbon WiFi with the latest Realtek ALC4080, which is an upgrade over the ubiquitous ALC1220 codec. In terms of specifications there aren't many changes, but MSI added a Savitech SV3H712 headphone amp to handle higher impedance headphones that most basic onboard audio solutions will struggle with.
Networking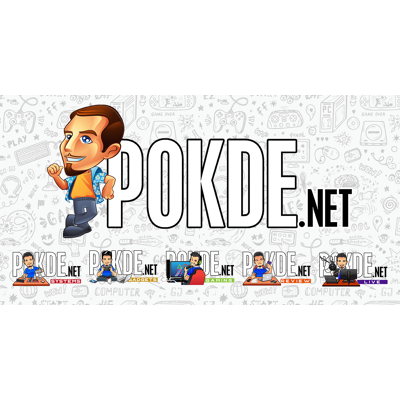 For networking, you get the choice of either 2.5Gbps LAN powered by the Intel I225-V, or 2.4Gbps WiFi 6 with the Intel WiFi 6E AX210. Yeah, the newer WiFi adapter doesn't bring with it faster speeds, but the ability to support 6GHz bands means that if you have a WiFi 6E router, you will be able to enjoy much lower congestion. Not to mention that since very few people will own a WiFi 6E router at this point, congestion will most probably not be an issue for quite some time.
User Experience
BIOS
MSI's Click BIOS 5 is here on the MSI MPG Z590 Gaming Carbon WiFi, and it offers pretty much all the features that we have seen on the higher-end MSI boards we have reviewed previously, which is nice. It seems that MSI doesn't really try to pare back features on their more affordable motherboards which is nice. They have finally dropped the Board Explorer page too, which I did find to be cool, but not important enough to be baked into the BIOS.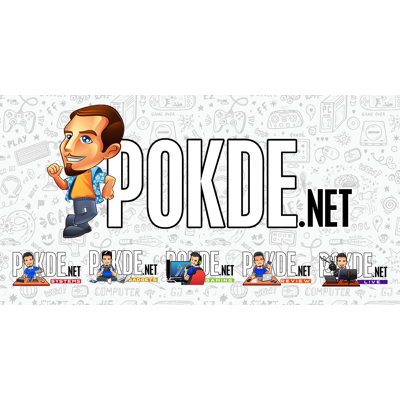 They still haven't fixed the M-Flash utility though, which was a pretty clunky way of flashing the BIOS. Not to worry though, as the MSI MPG Z590 Gaming Carbon WiFi does support USB BIOS flashing by simply sticking a USB drive with a supported BIOS into the rear I/O and pressing a button.
Overclocking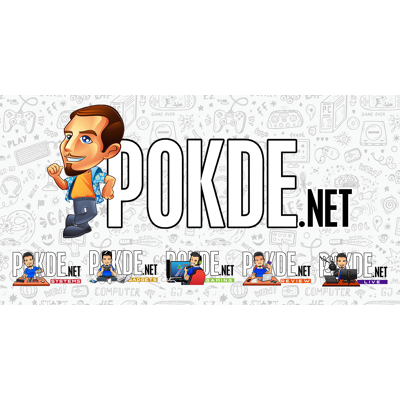 The MSI MPG Z590 Gaming Carbon WiFi does have a few features targeted towards overclocking enthusiasts, like the POST code readout and also the EZ Debug LED. The latter now lights up in multiple colors versus the MSI boards we saw in the past that had four white LEDs. The different colors makes it much easier for you to identify what's going wrong when you have the MSI MPG Z590 Gaming Carbon WiFi installed in a case. Speaking of a case, the MSI MPG Z590 Gaming Carbon WiFi doesn't have any on-board buttons, which makes it a rather poor candidate for benching sessions.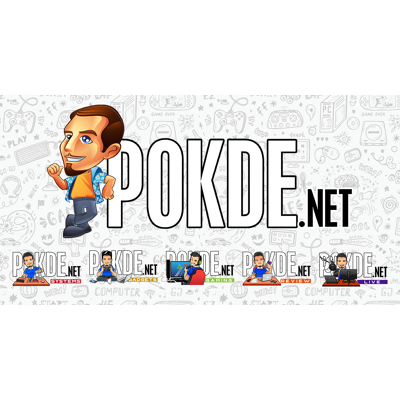 It even lacks a BIOS reset button, which is quite important when you are pushing the limits of your system. All MSI gives you is a little header for resetting the BIOS, which you will have to go ol' skool with a jumper, or use your case's reset switch as a BIOS reset button. It's not ideal, but you can definitely get around to some nice overclocks with the MSI MPG Z590 Gaming Carbon WiFi.
In my experience, we managed to push our Intel Core i9-11900K to the same 5.1GHz core, 4.6GHz cache at 1.35V that we achieved with the much more expensive ROG Maximus XIII Hero. Of course the trial-and-error process is going to be more stressful with the MSI MPG Z590 Gaming Carbon WiFi, considering the lack of a BIOS reset button, unlike their higher-end boards. But as mentioned earlier, it should be fine if used in a case, like most people will.
Software
MSI Center has been revamped, with a much more modern UI now. The overall experience is still pretty much the same, but they have now refined it by making all the features optional as modules, rather than forcing everything onto you in a single piece of software.
While the setup is slightly more cumbersome now, you can literally overclock your CPU, tune the fan and even enable stuff like noise cancellation here. Of course Mystic Light is also present here. Aside from the newer UI, Mystic Light is kept pretty similar, for better or worse.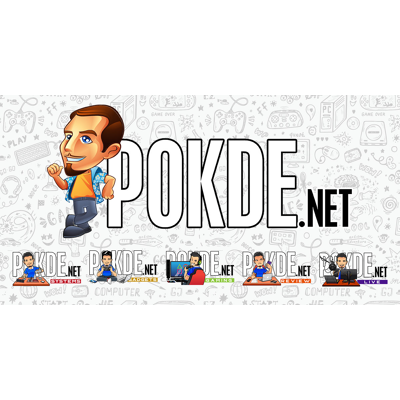 Or you can always just turn off all the LEDs on the motherboard and connected RGB/ARGB devices with this simple switch.
Conclusion
MSI decisions with the MSI MPG Z590 Gaming Carbon WiFi makes for a rather interesting motherboard. While it isn't as full-featured when it comes to overclocking as the MSI MEG boards, it still offers enthusiasts who want a more affordable option a number of nice features like the POST code readout and also a nifty EZ Debug LED that helps you quickly identify what's failing the POST process. And while there are no on-board buttons, the MSI MPG Z590 Gaming Carbon WiFi will work great when used with a case, where you will not be able to access the on-board buttons anyway.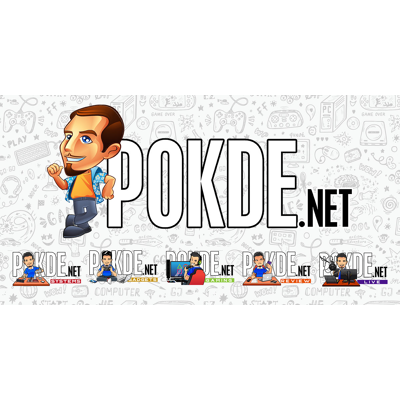 Aside from that, it is also a very well fleshed out motherboard. You get the latest ALC4080 codec, USB 3.2 Gen 2×2 connectivity and even WiFi 6E with the Intel WiFi 6E AX210. Even the VRMs, which were a sore point for MSI's previous mid-range motherboards, have been significantly upgraded with better power stages and also a more effective heatsink, allowing them to run pretty cool even with an Intel Core i9-11900K drawing 250W through them.
There's very little to complain about the motherboard, with the only exception being the rather substantial price increase from its predecessor. But I guess considering that this is a significantly upgraded motherboard, the RM1899 price tag is almost justified. Of course, that depends on whether you need the new features on the MSI MPG Z590 Gaming Carbon WiFi. If not, you can always get the older boards, which MSI has already updated to support the PCIe 4.0 connectivity enabled by the 11th Gen Intel Core processors.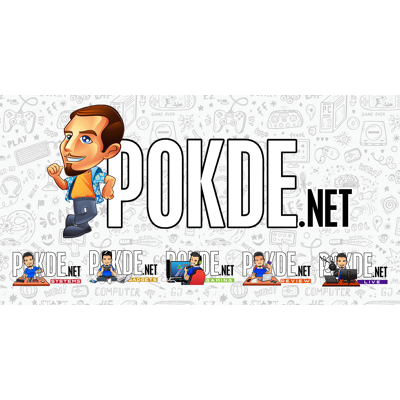 Our thanks to MSI Malaysia for sending us the MSI MPG Z590 Gaming Carbon WiFi for review.