Review
Edifier M710 review — good sound, great price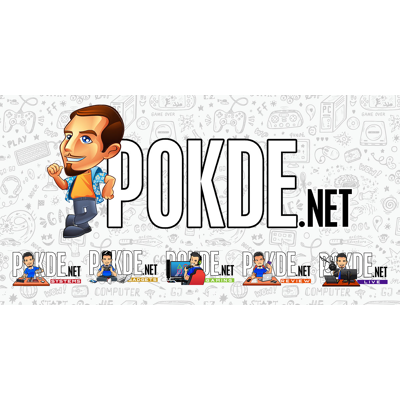 Positives
+ Affordable pricing
+ Comprehensive list of adapters for wide compatibility
+ Attractive combination of colors
+ Cable length is just nice for use on-the-go
+ Inline remote is convenient; microphone quality is good
+ Audio quality is decent with good amount of bass
Negatives
- On-ear design may not suit everyone
- Bass may be slightly overbearing
Edifier is a renowned brand of audio equipment, though better known for their impressively designed speakers than their line up of headphones. Still, I have had great experience with their headphones. Their headphones like the Edifier H840 offered decent audio quality at a very affordable price. Today we will be looking at a newer product in their line up, the Edifier M710 headset.
Unboxing
The Edifier M710 came in a plastic packaging with yellow highlights on black, a combination that is sure to turn heads in its direction when displayed in stores. You get a peek at the headphone through half of the package which is clear, with the other half featuring an image of the product.
On the side, you can read Edifier's goal in designing audio equipment, as well as an infographic on the Edifier M710's compatibility. It actually comes with an array of adapters to make it compatible with virtually every device that can output audio out there.
Over on the back we have a list of features and specifications of the Edifier M710, as well as a clearer image of the headset itself.
Inside the box, you get the headset itself, a simple user manual and two adapters. You get the 3.5mm microphone and output splitter, which is necessary to get it to work with desktop PCs or laptops with separate jacks for the microphone input and audio output, as the Edifier M710 features a combo 3.5mm TRRS connector. An airplane adapter ensures you can use it during your flight too.
Appearance
The Edifier M710 we have here has a nice combination of black, red and gunmetal gray. Everything is plastic with the exception of the pleather earcups and headband cushion, but the combination of different finishing here definitely makes it look good enough to almost forget its entirely plastic build.
The earcups can swivel around and extend to offer a more comfortable fit. The swiveling is smooth, and allows you easier storage when you fold them flat. The extending arm is unmarked with any notches or numbering, which actually annoyed me a little because I could not be certain that both sides are extended by the same amount without slowly counting the "ticks" as I extended it.
The earcups are soft foam wrapped in pleather. They are small as they are meant to sit on your ears instead of cupping them. Not my favorite design, but there are a few reasons why on-ear headphones are still around.
The headband features rather minimal cushioning, also wrapped in pleather. Since the Edifier M710 weighs so little, I believe this shouldn't be an issue at all.
The Edifier M710 comes with an in-line remote which allows volume control and even a microphone switch. The volume control is a slider, with the different positions The microphone switch covers the microphone hole, sliding it to the ON position just exposes the microphone.
The combo 3.5mm connector and all its adapters are gold plated, which is nice to see on such an affordable headset. The cables on our unit are wrapped in red insulation. It is very flexible, which is great for use on the go with a smartphone. Stiff cables are just asking for trouble when used out and about. Sleeved cables would have been nice to see here.
Specifications
User Experience
Since the Edifier M710 features a standard 3.5mm connector, starting to use it was a no-brainer. Do remember to slide the volume controller to its highest position though. I was baffled by low volume more than once, only to find that I had accidentally moved the volume slider to a lower level. Speaking of which, it is a little too easy to slide the toggle, and a little more resistance would have been welcome.
As an on-ear design, the Edifier M710 has to clamp on to my ears to channel the audio into my ears. Comfort was decent with the rather supportive earcups but I started having sore ears after extended periods of listening. This is to be expected when you try to use on-ear headphones with larger ears like mine. The headband cushion improves comfort a little, but the pressure is on my ears and not the top of my head anyway. As expected from the design, the sound isolation offered by the Edifier M710 is not as great as circumaural headphones. This makes it great for use when out and about, as too much sound isolation may put you at risk of becoming roadkill. The 1.3m long cable is just nice, long enough to make its way from my pocket to my head, without getting itself tangled around everything.
Audio wise, the sound is a little warmer and muddier than I like. This is my experience after two weeks of listening and random burning in when I am not listening to it. Bass quantity is great, but can sound be a little flabby in some tracks. The higher frequencies do shine, but in bass-heavy tracks you may find the lower frequencies slightly overbearing. I do find them great for movies and gaming though, as the loads of bass make explosions and other sound effects really awesome. The soundstage of the Edifier M710 is quite small, which may not be ideal for fast-paced games that force gamers to rely on audio cues to quickly locate the enemy. The inline mic does its job well, with me sounding crystal clear in a recording.
Conclusion
The Edifier M710 is a decent on-ear headset, but doesn't offer the same mindblowing value for money as the Edifier H840 had. But then, they are targeting quite different markets. The Edifier M710 is suitable for use while out and about with your smartphone, while the Edifier H840 is definitely more suited to be used at home. The Edifier M710 also comes with an inline microphone, making it all the more suitable for use with smartphones and also for gaming. For RM115, it is really quite affordable, especially if you consider the fact that you can use a single headset when you go out, and also when you are at home gaming. If you don't mind the on-ear earcups, that is. The Edifier M710 deserves our Bronze Pokdeward.