Xiaomi Mi 10 Ultra gets RAMDISK feature to make full use of 16GB RAM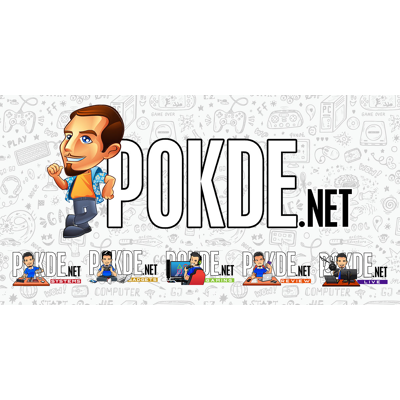 Smartphones with increasingly large memory capacities are becoming more widely available, and yet a lot of smartphone enthusiasts are saying that Android doesn't need that much RAM. Well I guess they will have to eat their words with Xiaomi's RAMDISK solution which helps you take full advantage of the 16GB LPDDR5 RAM in the Xiaomi Mi 10 Ultra.
RAMDISK is by no means new, but it is definitely quite novel in the smartphone space. Basically a partition is made on the RAM to be used as storage. The reason why this is done is to take advantage of the faster speeds that RAM is capable of as compared to your usual non-volatile storage solutions. Just to illustrate the difference, you will be looking at around 44GB/s of bandwidth with LPDDR5 RAM, versus approximate 1.7GB/s even with the latest UFS 3.1 storage.
Xiaomi's RAMDISK solution is a part of Xiaomi's Game Center. To use it, you have to enable the "Game Trial Mode" under "Speed Installation" in the Game Center. Installation and loading times are up to 40 to 60% faster, and games like Peace Elite will take just 10 seconds to install, close to 100% faster than it would normally take without RAMDISK enabled. While that does sound fun, the Xiaomi RAMDISK solution currently supports only a handful of games including QQ Speed and Glory of the King.
An added advantage that Xiaomi highlighted is the ability to not use up precious storage space on your device to try out new games while also ensuring that you won't leave behind any residual files when you delete it. If you decide that you like the game or app you installed on the RAMDISK, you can also transfer it to the storage of your device so you can use it normally.
The disadvantage of RAMDISK is that the data will only persist until a reboot. For the 12GB variant of the Xiaomi Mi 10 Ultra, you can allocate up to 6GB to the RAMDISK partition, while you can allocate up to 8GB with the 16GB version. The function is reportedly only available if you download apps via Xiaomi's Chinese app store, so it won't work with apps downloaded off the Play Store. Not like it will be a major drawback, as the Xiaomi Mi 10 Ultra isn't planned for a global release anyway.
Pokdepinion: Well the day before we learned that you can install Crysis 3 on a GPU's VRAM, now we learn that you can install apps on a smartphone's RAM… What's next?