Review
AMD HYPR-RX Review – Instant Performance Boost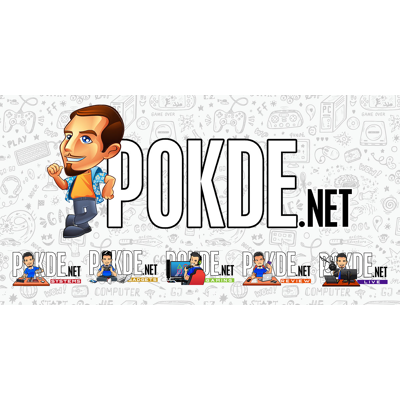 Positives
+ One-click instant speed boost
+ Can be enabled on per-game basis
+ RSR takes over automatically when FSR isn't available
Negatives
- Latency monitoring only works sometimes
- Game settings doesn't revert automatically when HYPR-RX is turned off
Today we're reviewing something less conventional: the guys over at AMD asked us if we'd like to take a look at the HYPR-RX feature, which is a feature the company says to offer instant boost in game performance (both in terms of framerates and input latency). So, we decided to try it for ourselves – is this something that everyone should just flip the switch on? Here's our findings.
How HYPR-RX Works
The premise of AMD's HYPR-RX is very simple: by selecting the HYPR-RX profile through AMD Software, the driver will figure out all the stuff for you and instantly enables performance-related features such as FSR2 (RSR if the game doesn't support it), Radeon Anti-Lag, and Radeon Boost, all with a single click on the homepage of AMD Software.
FSR2, or FidelityFX Super Resolution 2, is AMD's implementation of the resolution upscaling feature that takes a lower input resolution, and interpolates it into native resolution of your display. However, for games that do not have explicit FSR2 support, there's the RSR – or Radeon Super Resolution – which takes care of the upscaling at the driver level. Normally, users are required to set the in-game resolution lower than native resolution supported by your display, and RSR will take care of the rest.
Radeon Anti-Lag meanwhile is pretty much what it says on the tin: reducing input lag. How does it work? Here's a direct quote on AMD's page: "Anti-Lag controls the pace of the CPU work to make sure it doesn't get too far ahead of the GPU, reducing the amount of CPU work queued up." Think of it as FreeSync but for CPUs, so the render timings are all properly lined up to reduce unnecessary wait times.
AMD Radeon RX 7000 users will get the exclusive Radeon Anti-Lag+ feature to further cut down on input lag, which applies the same logic as above, but now optimized on per-game basis (this essentially tells the game itself to line up with the hardware to render and deliver frames in sync). For older Radeon cards, they will use the standard driver-level Anti-Lag instead.
Meanwhile, what Radeon Boost does is dynamically lowers the resolution when it detects fast movements – such as flicking the mouse in the heat of the gunfight – so you don't get sudden dips in framerates and increased latency (as GPU needs to render a different side of the map when you rotate your view) as a result. This is done by dynamically lowering the resolution momentarily, and reverts back to native resolution when it detects no movement inputs.
That's not all though – AMD has mentioned that FSR3's driver-level spinoff, called AMD Fluid Motion Frames (AFMF), will be included as part of HYPR-RX suite at a later date. The company is currently releasing a preview driver with AFMF feature as it's undergoing user feedback phase at this writing.
AMD requires AMD Software: Adrenalin Edition driver 23.9.1 or newer to enable HYPR-RX on select games that supports it.
Test System
Experience
Once you get the driver installed and fires up AMD Software, immediately you'll be shown on the right hand side of the window to enable HYPR-RX. Click on it, you may see the screen flash briefly – and that's it! You can immediately close the window and simply launch any HYPR-tuned game of your choice to see it in action.
Here's the current list of supported games (AMD calls them "HYPR-tuned):
Destiny 2
Dying Light 2 Stay Human
Horizon Zero Dawn
Marvel's Spider-Man: Miles Morales
Control
Cyberpunk 2077
The Witcher 3: Wild Hunt
Forza Horizon 5
Red Dead Redemption 2
Call of Duty: Modern Warfare 2
Assassin's Creed Valhalla
Borderlands 3
Fortnite
Marvel's Spider-Man Remastered
Shadow of the Tomb Raider
For this quick test run, we observe the results on Forza Horizon 5 and Shadow of the Tomb Raider, and compare the performance.
So, depending on the game you turn on HYPR-RX for, the results may vary. But before that let's explain what setting does HYPR-RX actually turns on in-game to boost framerates. Forza Horizon 5 supports FSR2 natively, so all it does is override your AA (anti-aliasing) settings to enable FSR2 'Quality' preset. This nets a relatively small 10% boost for FH5, which is on the lower end in terms of figures that AMD presents.
For a slightly older title like Shadow of the Tomb Raider which doesn't have native FSR2 support, the Radeon driver will instead drop the resolution down to 3200 x 1800 (if your display is 4K) and let RSR step in and do the rest. That actually nets a fairly sizeable 31% boost in framerates, all just by turning on a single switch in AMD Software. Pretty neat!
Aside from that, some games that aren't HYPR-tuned just yet can also get the benefits courtesy of Radeon Boost, Anti-Lag and Anti-Lag+ (if the game supports it). For Radeon RX 7000 series users, they can get the exclusive Radeon Anti-Lag+ feature which is currently available on select titles, listed as follows (non-exhaustive):
Apex Legends
Overwatch 2
Dying Light 2
Shadow of the Tomb Raider
Rise of the Tomb Raider
Resident Evil 4
Ghostwire: Tokyo
Fortnite
Last of Us: Part 1
Star Wars Jedi: Survivor
Resident Evil 3
Borderlands 3
That being said, we found out that Starfield is actually one of the games not on this list that supports Anti-Lag+. How do we know? By this little splash screen on the top right corner of the screen every time you launch the game:
For this game we specifically look into the Anti-Lag+ aspect of it – since this is not one of those HYPR-tuned games to begin with (plus, Starfield already comes with FSR2 activated by default). In 4K Max settings, we measured the latency by hitting the Alt+Shift+L key several times, which brings up a mini latency counter on the top left of the screen.
Conveniently, you can press and hold the Delete key on your keyboard to temporarily disable Anti-Lag+ to see the effects. Here's what we observed:
That's 33% latency reduction made with just one feature alone – and if you stack up other features such as Radeon Boost, or even lower the resolutions and graphical settings, you can shave off even more lag from the game. Of course, it's worth reminding that this is a feature limited to RX 7000 series for now, though we're not sure if older-gen cards may get this feature down the line.
The Good
The HYPR-RX is possibly the simplest "go faster" button you'll ever find in modern systems, where the software takes care of all the stuff that's needed to boost the performance. Even for games that may not necessarily be supporting FSR natively, AMD provides a small reminder (pictured above) that tells you to simply drop down the resolution and let RSR do its work. You get more frames based on the resolution you set, and the image quality scales itself up to native resolution. Easy, isn't it?
Of course, if you prefer to have some games – say, sightseeing games – to be at its native quality while seeking for competitive advantage in others, you can always set these settings individually if you wish to. Simply head to "Games" section, select a game, then pick the graphics profile as you need. You can even fine tune the settings on the menu below to pick which settings to enable, either to cut down input lag, or boost framerates along the way.
The Bad
There's also some slight quirks when it comes to AMD HYPR-RX. For one, if you've enabled it and decides to turn it off for whatever reason, the in-game settings won't revert back to its previous state – you'll have to manually switch it back to the previous settings on your own. So if you happen to have a custom graphics settings before this, be sure to take note on which setting to revert back before you take HYPR-RX for a test drive. Though to be fair – this only affects resolution and upscaling-related settings, things like texture details and whatnot won't be affected by this change.
Another small detail, while not necessarily user-facing, involves the built-in latency monitoring tool (Alt+Shift+L). For some reason, this monitor only works in Starfield and not in SOTTR (it simply presents a tiny dot at the corner of the screen), despite the latter being one of the Anti-Lag+ supported titles. Hopefully the newer updates can fix the monitoring tools – but in any case, it doesn't affect the actual latency performance of the game itself.
Verdict
So how do we rate the AMD HYPR-RX? It's a great feature for novice users to enable faster performance all in one click – and in future iterations, AMD Fluid Motion Frames (AFMF) will likely provide the most extensive performance boost thanks to its frame generation technologies.
For more advanced users who already knows and understand graphics settings inside and out, this is not going to matter as much. Chances are, the feature is already enabled in their systems (or they chose not to enable things like FSR/RSR) – HYPR-RX simply just encapsulates all of the features into one single button, and I know for a fact enthusiasts have a habit of getting their hands dirty in the quest for more performance.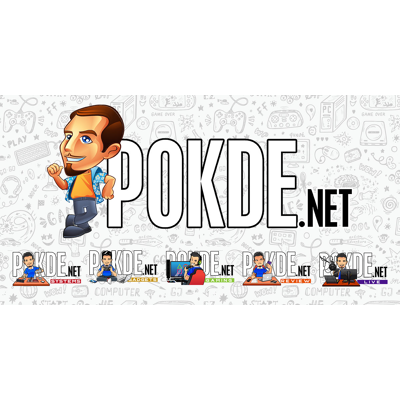 Special thanks to AMD Malaysia for providing the Radeon RX 7900 XT for our deep dive into HYPR-RX.