Review
ASUS ROG Flow Z13 (2022) Review ft. ROG XG Mobile — the first of many gaming tablets to come?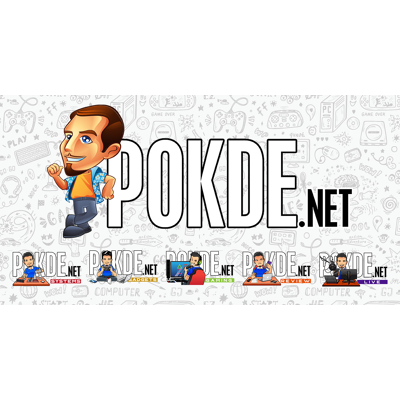 Overview
ASUS breaks new ground once again with the ROG Flow Z13, bringing a beast of an ultraportable gaming tablet to life with an 12th Gen Intel Core i9-12900H and the GeForce RTX 3050 Ti under the hood. If for some reason those specs sound weak to you, well, there's the ROG XG Mobile that will let you dial all your graphics settings up to 11 and yet still take it all in its stride.
2 Years Global Warranty (1st Year Perfect Warranty)
Core i7-12700H, RTX 3050, FHD 120Hz: RM7999 (SRP)
Core i9-12900H, RTX 3050 Ti, FHD 120Hz: RM8799 (SRP)
Core i9-12900H, RTX 3050 Ti, 4K 60Hz + ROG XG Mobile (RTX 3080): RM15 999 (SRP)
Positives
ROG Flow Z13
+ Absolutely overkill packaging
+ Comes included with a fancy keyboard cover, sleeves, stylus and a gaming mouse
+ Overt gamer aesthetic sets it apart from all other tablets in the market
+ Built-in kickstand allows for plenty of flexibility
+ Great performance across the board
+ Vapor chamber system does a great job of keeping the CPU and GPU cool
+ Supports expansion via ROG XG Mobile
ROG XG Mobile
+ Simple, clean design
+ Delivers power, GPU performance and more I/O in one compact package
+ GeForce RTX 3080 Laptop GPU is adequately cooled
Negatives
ROG Flow Z13
- Massive hump on the back means it will never lie flat
- No stylus stowage
- M.2 2230 SSD bay limits upgrade options
ROG XG Mobile
- Only available as part of a bundle
- No USB-C I/O
The Republic of Gamers have been churning out a steady stream of rather innovative gaming laptops, with the compact ROG Zephyrus G14, dual-display ROG Zephyrus Duo, and more recently, the ROG Flow X13, a 2-in-1 convertible gaming laptop. It is the latter that the ROG Flow Z13 is most closely related to, being parked under the same series and supporting the same ROG XG Mobile external graphics solution. It is however a gaming tablet, and thus it is probably gunning for the likes of the Microsoft Surface devices, rather than the average gaming laptop out there. Let's see how it does.
Unboxing
ROG Flow Z13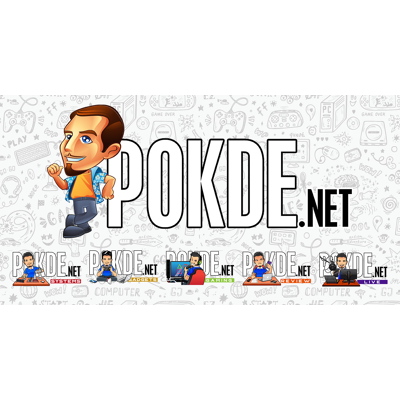 The ROG Flow Z13 comes in a large black cardboard box that touts the ROG Flow branding on the front, which might actually put you at risk of being robbed by your fellow gamers. In its defense however, all the ROG laptops that came before did have a ROG logo… Just that they won't know that you just got a new ROG Flow, that is.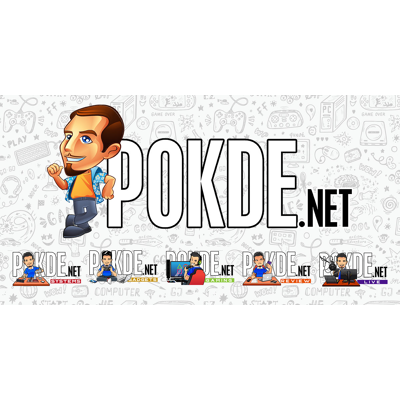 Inside, you have these flashy silver boxes that house the ROG Flow Z13 and the chargers separately. You also get two very fancy sleeves for your ROG Flow Z13 and your ROG XG Mobile.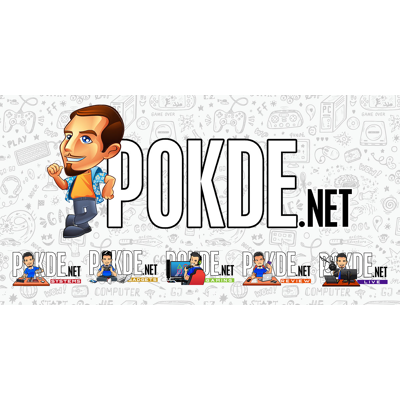 There's quite a bit of trivia on the box and you can take a closer look at the images if you are interested. I do find it quite funny that ASUS decided to put so much effort into designing a flashy box when most people will just chuck it onto a shelf to collect dust.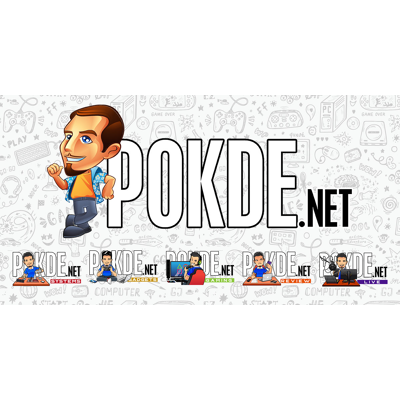 The insides of the main box is also furnished with some fancy UV spotted graphics, adding a touch of flair to an otherwise ignored area. You get the ROG Flow Z13 with the ASUS Pen stylus, which is probably a first for any ROG laptop, along with the usual documentation and 100W USB-PD charger. Yes, the ROG Flow Z13 doesn't need a larger charger, all it needs is 100W. And yes, unlike the Surface tablets, the keyboard case comes included.
Now, let's talk about the included sleeves. They look very nice, and they can be linked to each other to make carrying your ROG Flow Z13 and ROG XG Mobile together more convenient. Quite an interesting move, considering that not all variants of the ROG Flow Z13 will come bundled with a ROG XG Mobile. And you don't actually have a way to get the ROG XG Mobile as a standalone purchase… More on that later.
ROG XG Mobile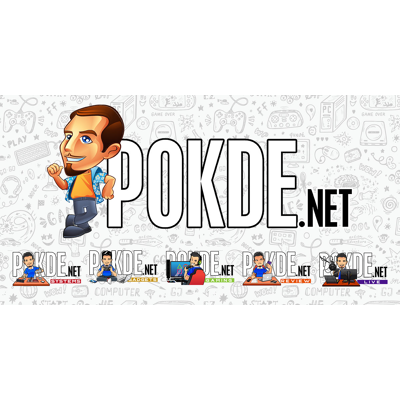 Of course, I would say no ROG Flow Z13 is complete without the ROG XG Mobile. It is just an integral part of the experience. The ROG XG Mobile comes in its own box, with its own fancy graphics. And of course, the new apparel-inspired ROG emblem down at the lower left corner, just like what you get with the recent ROG Zephyrus laptops.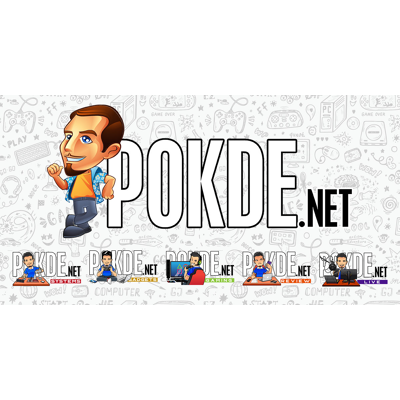 In it, you have the ROG XG Mobile itself, a beefy looking power cable and some documentation. That's it. The ROG XG Mobile serves as a power adapter for the ROG Flow Z13 as well, aside from adding extra GPU horsepower. Quite nifty, and we will go deeper into the ROG XG Mobile in just a bit.
Appearance
ROG Flow Z13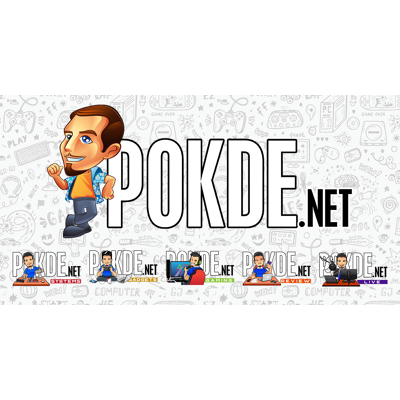 We usually start our laptop reviews with a view of the lid, but considering that this is a gaming tablet, let's get the most boring part out of the way first: the outer surface of the keyboard cover. It seems to be made of some Alcantara-like finish, and ASUS printed a "2" or something here, just to keep things a bit interesting. I am not sure whether it's to denote that this is the second member of the ROG Flow family, or whether it's because it is a 2022 model.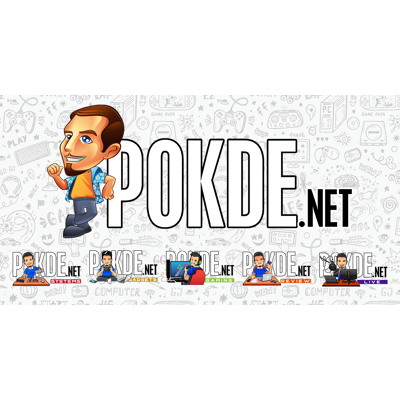 Pulling the keyboard cover away from the screen, you can see that the keyboard features a magnetic strip that sticks to the lower bezel of the ROG Flow Z13 to give you an ergonomically tilted keyboard deck. Quite a nice touch that you often can't get with the way many tablet keyboard covers are designed as if they an afterthought, rather than an integral part of the experience. It also has the advantage of essentially hiding the entire bottom bezel, which is nice to see.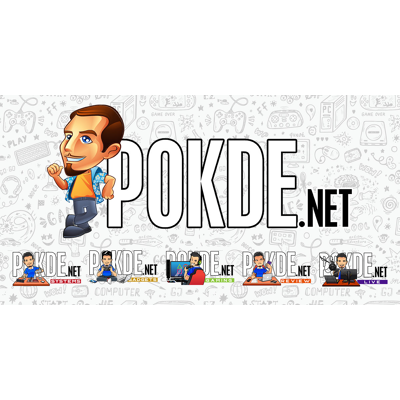 The back of the ROG Flow Z13 is definitely the most interesting looking part, with ASUS seemingly putting their all into crafting this CNC-milled aluminum rear panel. The fan intake vents comprise of diagonal slits that are in opposite orientations, and of course, the highlight is that protruding glass window. Other design elements include the space pattern and the little rubber triangle that actually splits the engraved ROG emblem on the lower left corner. Without a doubt, this is the laptop to get, if you want to get noticed using it.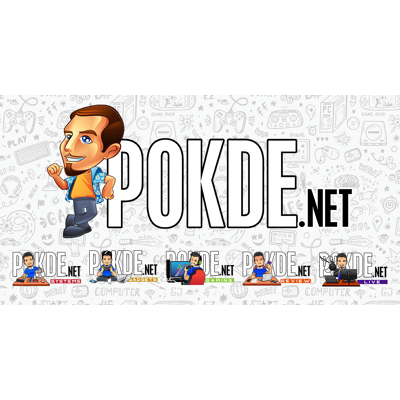 Why so? Well, if it isn't turned on, the RGB in the window doesn't light up. So you will probably be able to blend in, until you turn the ROG Flow Z13 on. The kickstand goes all the way to 170°, and it's a part of the chassis, instead of being a peculiar tack-on kickstand that ASUS went with the Vivobook Slate 13 OLED. And of course, you can see the little window. It doesn't actually show all that much, but it's still a very fresh design element to add to a laptop. Hopefully ASUS will make it an ongoing theme with future ROG Flow Z-series offerings.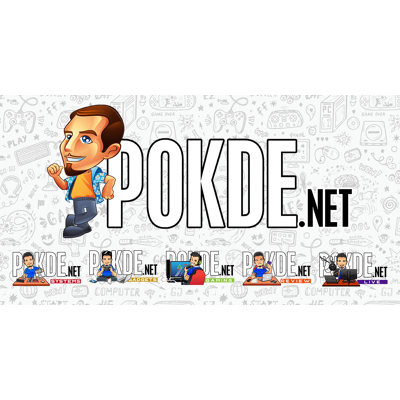 Overall, I would say that ASUS did a great job to differentiate the ROG Flow Z13 from the rest of the decidedly more boring tablets in the market. While the front is similar to a lot of tablets in the market, the rear side is really unique, perfect to draw attention to the world's most powerful gaming tablet yet.
ROG XG Mobile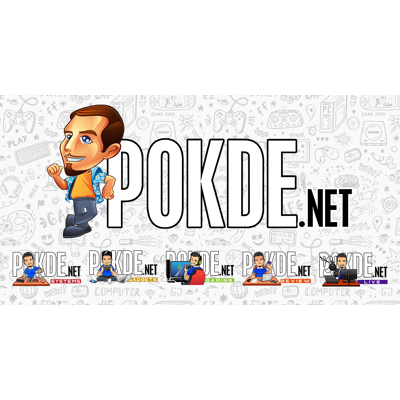 While the ROG Flow Z13 is already fully deserving of its title as the "world's most powerful gaming tablet", the ROG XG Mobile further amplifies it. The unit we have here packs the full-fat GeForce RTX 3080 Laptop GPU, running with a 150W TGP for some serious performance. Instead of your usual external GPU solutions which generally end up being the size of a small ITX build, this is still quite portable, being barely larger than thick hardback novel. And of course, it features a somewhat subdued ROG branding that also doubles as the intake vents for the cooling system within.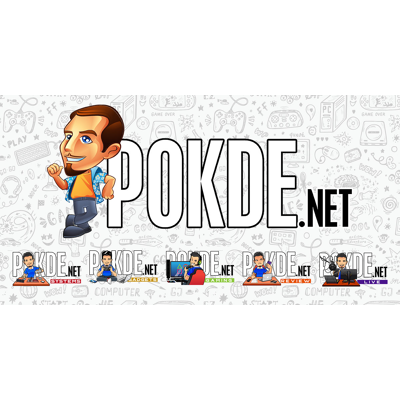 On the other side there's an integrated kickstand that flips open, as well as a lot of diagonal lines and a small-ish ROG emblem. There are screws here as well, but I don't think they are meant to be opened.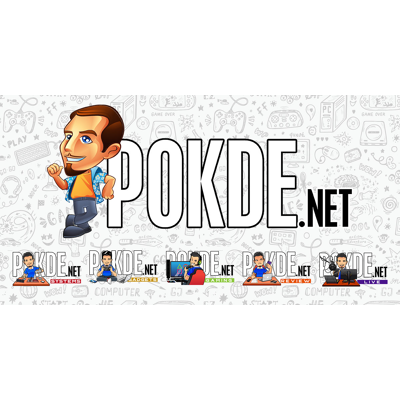 To avoid the usual Thunderbolt speeds from bottlenecking the graphics capabilities of the ROG XG Mobile, the Republic of Gamers developed this unique XG Mobile connector that combines a USB 3.2 Gen 2 interface along with a proprietary PCIe 3.0 x8 connector. And it also helps that the connector itself looks really fancy with the subtle ROG emblem disrupting the diagonal pattern that helps with grip on the connector.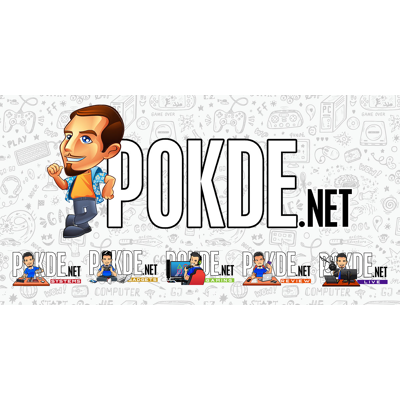 My only gripe with the ROG Flow Z13 is its cable. It's thick and of a sufficient length, but I wish it was braided for a more premium aesthetic, and possibly better durability as well. But in any case, you can't deny that the ROG Flow Z13 looks great, and especially more so when paired up with the ROG Flow Z13. Since you don't need to plug in an additional power adapter, it also looks quite clean, as the ROG XG Mobile not only serves as an external graphics solution, it is also the power adapter and a USB hub while simultaneously giving you display outputs and a LAN port. Quite a nifty companion to the ROG Flow Z13 indeed.
Specifications
ROG Flow Z13
Processor
Intel Core i9-12900H, 14C (6P + 8E) / 20T @ up to 5.0GHz, 24MB cache, Intel 7
RAM
Up to 16GB LPDDR5-5200, onboard, dual-channel
Graphics
Intel Iris Xe Graphics, 96EU @ 1.45GHz
NVIDIA GeForce RTX 3050 Ti 4GB GDDR6, 35W TGP (40W with Dynamic Boost)
Storage
1TB WD SN PC735 M.2 PCIe 4.0 x 4 NVMe SSD, M.2 2230
Display
13.4″ 16:10 FHD (1920 x 1200) 120Hz Sharp LQ134N1JW54 IPS display
Adaptive Sync, Pantone Validated, 100% sRGB, 500 nits, Dolby Vision support, touch screen, stylus input
1 x USB-C, DisplayPort Alt Mode, G-SYNC (USB 3.2 Gen 2)
1 x USB-C, DisplayPort Alt Mode (Thunderbolt 4)
Audio
Stereo speakers, Smart Amp Technology
Dolby Atmos, Hi-Res certification
Array microphone (front + rear)
AI Noise-Cancelling Mic + AI Noise-Cancelling Speaker
Camera
720p HD webcam + 8MP rear camera
Connectivity
Intel Wi-Fi 6E AX211, WiFi 6E + Bluetooth 5.2
1 x XG Mobile Interface (PCIe 3.0 x8 + USB 3.2 Gen 2 Type-C)
1 x Thunderbolt 4
1 x USB 2.0 Type-A
1 x microSD card reader, UHS-II
1 x 3.5mm combo audio jack
Power
56WHr, 4-cell Li-ion
100W USB-PD
Dimensions
302.8 x 204.8 x 12 mm
Weight
1.18kg
ROG XG Mobile (GC31S)
2021 ROG XG Mobile (GC31S)
Graphics
NVIDIA GeForce RTX 3080 Laptop GPU 16GB GDDR6, 150W TGP
Input
ROG XG Mobile interface
Connectivity
Gigabit LAN
4 x USB 3.0
1 x HDMI 2.0b
1 x DisplayPort 1.4
1 x SD card reader, UHS-II
Power supply
Integrated 280W power adapter
Dimensions
208 x 155 x 29.6 mm
Weight
1kg
Performance
Synthetic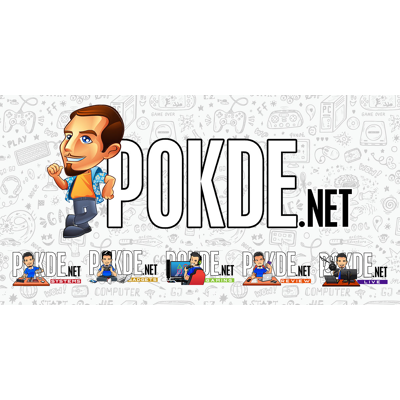 The ROG Flow Z13 packs a PCIe 4.0 x4 SSD, namely the WD PC SN735. It's a tiny M.2 2230 drive, and it seems that the constraints of the form factor has limited the performance that this drive is capable of. Don't get me wrong, it's still faster than many PCIe 3.0 x4 SSDs out there, but it doesn't hold a candle to full speed PCIe 4.0 x4 drives, which we often see pushing in excess of 7000MB/s nowadays. I would say that this is still going to be way faster than what you would get in many other Windows tablets though.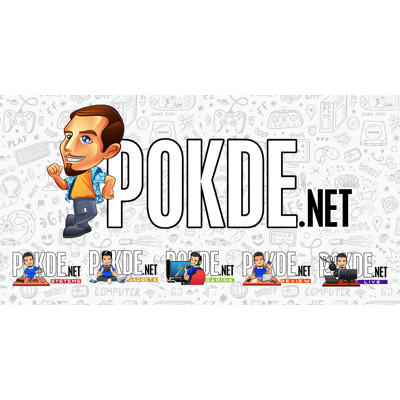 The ROG Flow Z13's 12th Gen Intel Core i9-12900H is an absolute beast, delivering a huge upgrade over the 11th Gen Intel Core machines in both single-core and multi-core sections of Cinebench R20. The AMD Ryzen 9 5900HS and 5900HX processors are unable to put up a fight at all in terms of raw performance.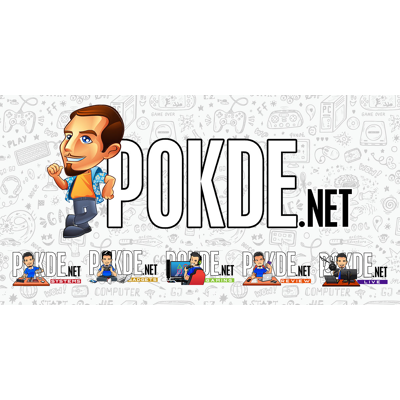 As you only get a GeForce RTX 3050 Ti baked into the ROG Flow Z13 itself, performance is rather lackluster. In fact it ends up below the Vivobook Pro 16X OLED, which is to be expected given that the larger laptop has a higher max TGP for its GPU. Once we take the ROG XG Mobile into the equation, the ROG Flow Z13 delivers better performance than any GeForce RTX 3080-powered laptop we have seen.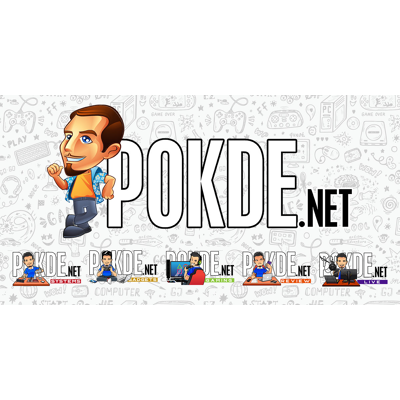 A similar trend is observed in 3DMark Time Spy, where the ROG Flow Z13 ends up slightly below the Vivobook Pro 16X OLED, and blows everything out of the water when the ROG XG Mobile is connected.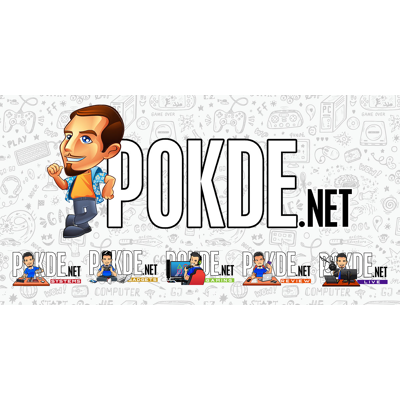 3DMark Port Royal sees a reversal of the trend, where the ROG Flow Z13 suddenly pulls ahead of the Vivobook Pro 16X OLED, and by a very large margin. With the ROG XG Mobile, the ROG Flow Z13 once again ends up comfortably at the top of the stack.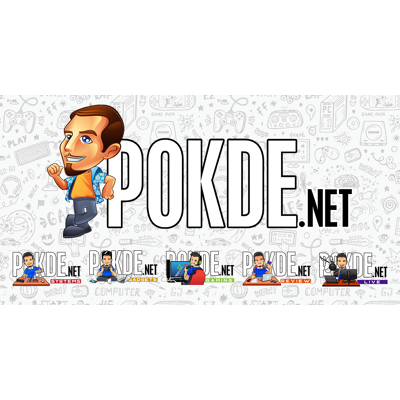 PCMark 10 sees the ROG Flow Z13 edge every other laptop out, and the gap only increases with the ROG XG Mobile taken into the equation. Even without the external graphics solution, the ROG Flow Z13 is enough to tackle productivity workloads, so you can rest assured that you don't need to bring the ROG XG Mobile out on every excursion.
Gaming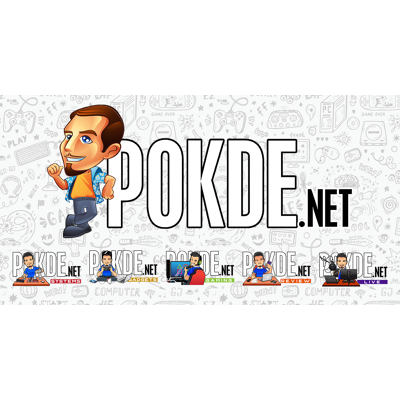 What good is a gaming laptop if it can't, well, game, right? The ROG Flow Z13's GeForce RTX 3050 Ti is definitely not the most powerful GPU you can find in a laptop, and it's even not the most powerful GeForce RTX 3050 Ti configuration you can find, with it maxing out at 40W, half the maximum 80W TGP limit set by NVIDIA. But hey, it's enough for around 30FPS in most recent games at max settings, and you can probably get by with a bit more if you are willing to drop some settings. Just don't expect miracles out of the MUX switch, as it doesn't do much, except in Rainbow Six Siege where we see a massive improvement.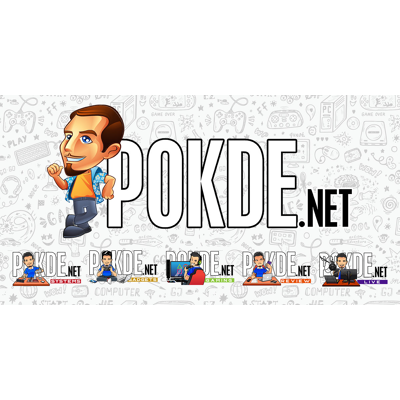 Connecting the ROG XG Mobile immediately bumps up the performance to much playable frame rates, more than doubling and at times delivering more than 3X the frame rates that the built-in GeForce RTX 3050 Ti can. I guess that's pretty much what you would expect, as we are actually comparing a full-fat GeForce RTX 3080 laptop GPU versus the puny GeForce RTX 3050 Ti which draws less than 1/3 of the power. Needless to say, the ROG XG Mobile is mandatory if you plan on any sort of serious gaming on the ROG Flow Z13.
Battery Life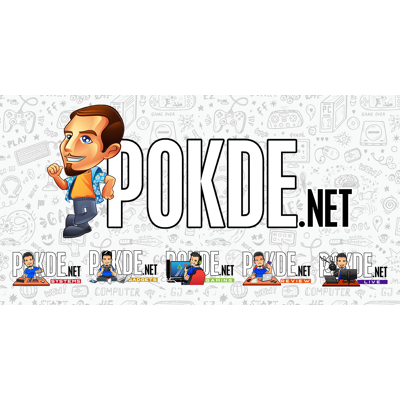 Battery life is not a particularly strong point for the ROG Flow Z13, but it isn't exactly bad either. I would say that it delivers a decent showing here. It ends up somewhere in the middle of the pack, with almost seven hours of battery life in PCMark's Modern Office battery life test suite. If battery life is what you are looking for, maybe the more efficient TUF Dash F15 might be a more suitable option, but you do lose out on a lot of performance.
Thermals
To put the cooling to the test, we use Realbench's stress test, run for 15 minutes with up to 8GB RAM usage. Both the CPU and GPU will be loaded, which allows us to gauge the overall cooling system's capabilities.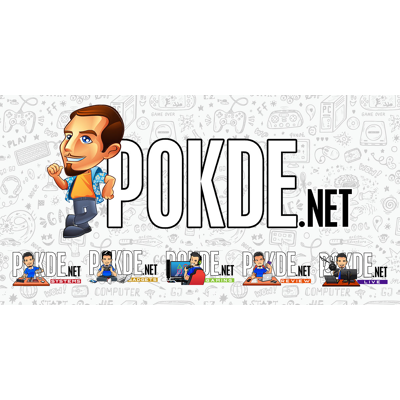 The cooling of the ROG Flow Z13 is actually quite good, as the CPU is kept below 77°C at all times. However because the power and thermal headroom have to be shared with the GPU, it is only given around 23W of power, resulting in the P-cores running at 1.07GHz on average, and the E-cores running at a measly 0.72GHz. The GeForce RTX 3050 Ti also barely stretches its legs, averaging 1410MHz with peak temperatures of under 69°C. If you don't have the ROG XG Mobile, you will see great performance from the ROG Flow Z13 in short, bursty workloads, but longer sustained workloads will see performance tank quite significantly.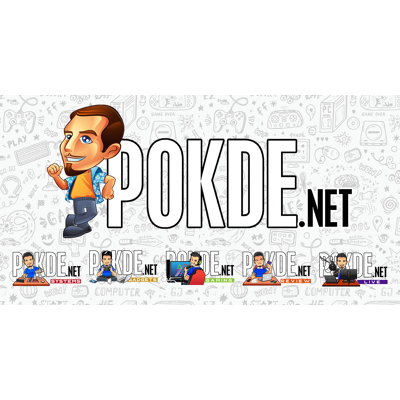 With the ROG XG Mobile connected, the entire situation changes. As the GeForce RTX 3050 Ti no longer has to draw power, the CPU is now pulling on average 51W, while running at below 74°C at all times. Average CPU clock speeds are also much higher, with the P-cores running at 2.6GHz, while the E-cores averaging 2.49GHz. The ROG XG Mobile's GeForce RTX 3080 is quite comfortable at under 87°C as well, with a clock speed of 1685MHz and a power draw of 145W, on average. Great results all around. Definitely get the ROG XG Mobile, if you need the maximum performance from the ROG Flow Z13 for extended periods.
User Experience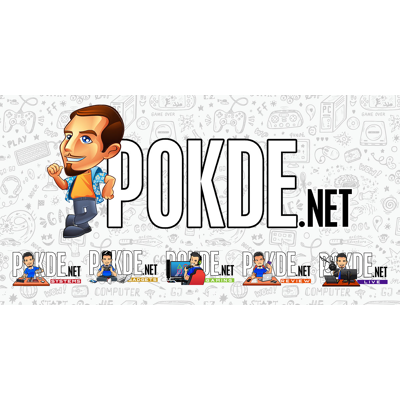 As a tablet PC, the ROG Flow Z13 comes with all the trappings of one as well. You have a fingerprint scanner baked into the power button along with a volume rocker. I don't really think the volume rocker is all that important, but the integrated fingerprint scanner is quite nice. And the full-range kickstand that opens up to 170° gives you the freedom to use the ROG Flow Z13 in any way you want to use your tablet.
Display and Audio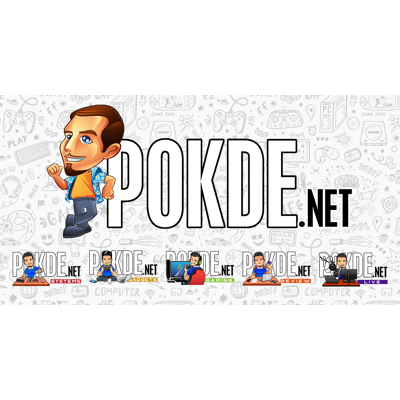 ASUS sent us the sample with the FHD 120Hz display, which is probably the best panel option for the ROG Flow Z13. It's bright, decently sharp and also gives you the fluid visuals you would expect from a 120Hz display, which is great to take advantage of all the performance of the GeForce RTX 3080 Laptop GPU in the XG Mobile. Colors are also good, with our sample here displaying 91.3% of the sRGB gamut volume, and 64.7% of the DCI-P3 gamut volume. Not quite the 100% sRGB as claimed, but still good enough for everyone but the most discerning of users.
Audio is decent on the ROG Flow Z13, capable of going surprisingly loud, given the tiny physical holes on the sides. Clarity of the highs and mids are good, but it doesn't quite offer the amount of punch that recent laptops are bringing to the table. Good enough for some basic music listening, or maybe even an episode or two on Netflix. Just don't expect super punchy bass out of this.
Keyboard and Trackpad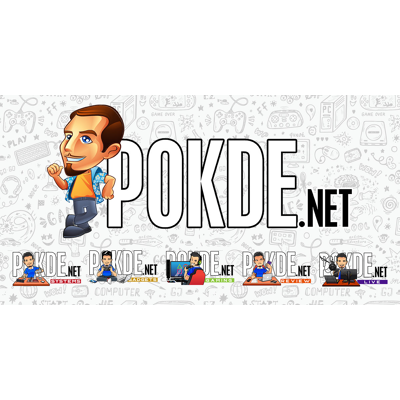 The keyboard cover included with the ROG Flow Z13 is a fine one. We have already talked about the Alcantara-like outer surface, and the inner surface is no less premium. There's a soft leatherette finish to the palm rest area, and while I usually worry about the durability of such finishes on conventional laptops, the fact that there's no heat-producing parts under the keyboard deck means that it should last a very long time.
The keys themselves offer plenty of travel, and the entire thing was surprisingly solid, with just a touch of springiness that actually feels good as it reduces the shock of bottoming out. The only thing I have to complain about it is the fact that it's single-zone RGB, and there's no PrtSc button. The trackpad is quite small, but is sufficient, especially considering that the ROG Flow Z13 also touts a touch-sensitive display.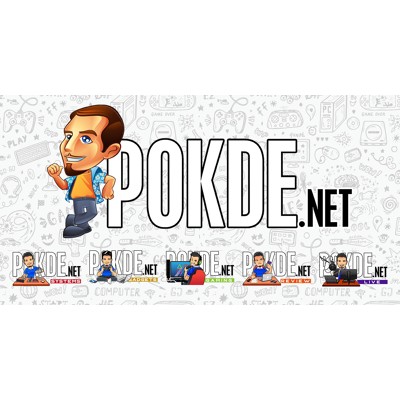 Not only does the touch display support, well, touch, it also works with the included ASUS Pen stylus. It supports 4096 levels of pressure sensitivity, and essentially lets you turn the ROG Flow Z13 into not just a gaming tablet, but also a drawing tablet. Now, that's something you can't get with any prior ROG product. I am also very surprised that ASUS decided to bundle the ASUS Pen in the box. Being the nitpicker that I am, I do find that the lack of charging support — the ASUS Pen takes a single AAAA battery — and the fact that there's no proper way to attach the ASUS Pen to the ROG Flow Z13 to be somewhat of a missed opportunity. And hey, the flexible kickstand really lends itself to giving you a comfortable angle to draw on the ROG Flow Z13's screen.
Connectivity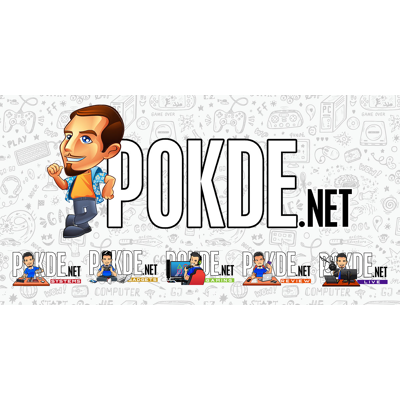 When it comes connectivity, the ROG Flow Z13 is definitely quite limited, but not significantly so when compared with other tablet PCs in the market. What I really like is that ASUS went with a USB-A port for your gaming peripherals, as well as a headphone jack. Pretty standard stuff for gaming. One thing worth mentioning is that the USB-A port is just USB 2.0, so it's really slow for storage. I would definitely have preferred ASUS upping it to a USB 3.0 port, but I guess USB 2.0 will be just fine for a mouse, which is what's most likely to be connected here.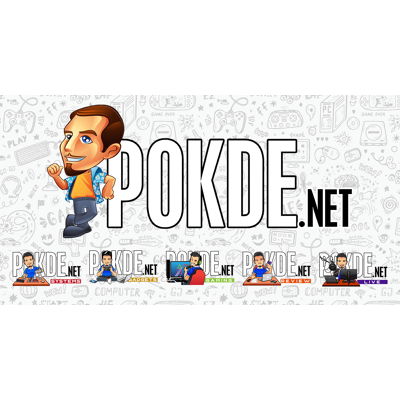 The other side houses the more advanced ports, like the single Thunderbolt 4 port and the ROG XG Mobile interface. The ROG XG Mobile interface comprises of the proprietary PCIe 3.0 x8 port and a standard USB 3.2 Gen 2 Type-C port, which means that you essentially have two Type-C ports. I wish ASUS went with another Thunderbolt 4 port, considering that the 12th Gen Intel Core platform does feature support for two Thunderbolt 4 interfaces. But hey, the ROG XG Mobile itself opens up to a slew of connectivity too.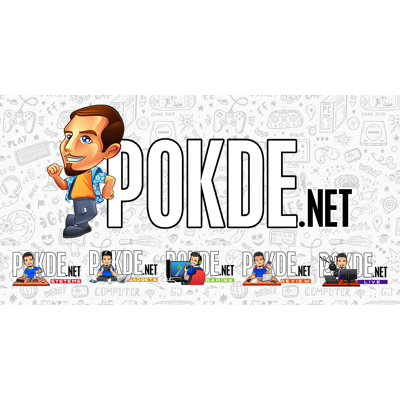 And surprisingly enough, under the kickstand you actually a hidden microSD slot for your storage needs. Sure, microSD is a far cry from the speeds you would want to have in a gaming tablet like the ROG Flow Z13, but it is probably suited for media consumption, rather than for your games. If you really have a need to upgrade your storage, the M.2 bay is easily accessible here as well, although the fact that the ROG Flow Z13 only accepts M.2 2230 drives means that it isn't going to be as easy to source a drive, since M.2 2230 SSDs aren't exactly mainstream.
ROG XG Mobile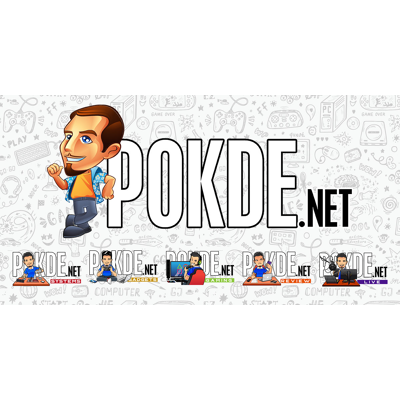 As you might have noticed for yourself in the performance section, the ROG Flow Z13 isn't exactly complete without the ROG XG Mobile. The ROG XG Mobile is what really turns the ROG Flow Z13 from a middling gaming tablet, to a full-fledged gaming beast that goes toe-to-toe with much larger machines. And the sheer simplicity of adding that much more horsepower is mindblowing: all you need to do is to plug it in, push the switch into the lock position, and you are set. When you want to disengage it, just click on the XG Mobile icon in the taskbar, and you will be ready to disconnect it in a jiffy.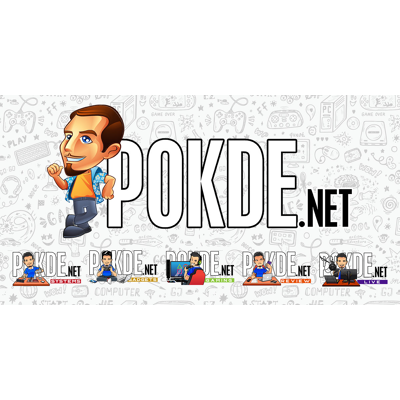 The ROG XG Mobile adds four USB 3.0 ports, a DisplayPort and HDMI output as well as 1Gbps LAN to supplement the somewhat limited I/O of the ROG Flow Z13. Remember me complaining about the USB 2.0 port? Well, you have four USB 3.0 ports here, so you should be perfectly fine.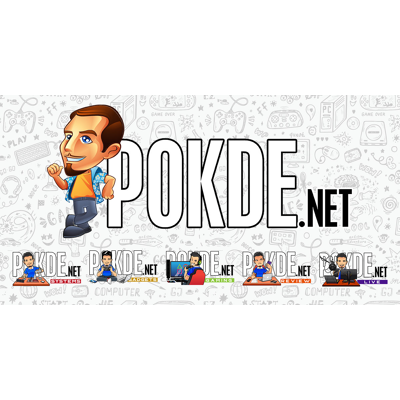 Over at the top there's also a SD card slot for you content creators out there who might be interested to edit some photos on the ROG Flow Z13. Since the display is that good, I wouldn't be surprised either. I would do that myself as well. It is located right under the intake vent, in case you can't see it. If you thought the ROG Flow Z13 didn't offer enough I/O, well, I would say that this adds way more than what most people will ever need.
Armoury Crate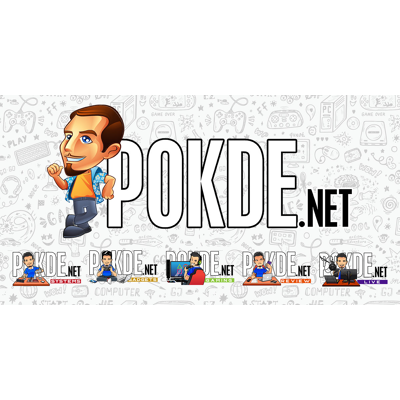 This is the go-to software to customize everything about the ROG Flow Z13. There's a great monitoring tab for everything you need to know about the system status, AURA Sync customization, and also software updates all within Armoury Crate. For BIOS and certain driver updates, you will have to look at MyASUS, which isn't quite as interesting looking, but still offers cool stuff like GlideX and Link to MyASUS, if you are looking for that sort of thing.
Conclusion
ROG Flow Z13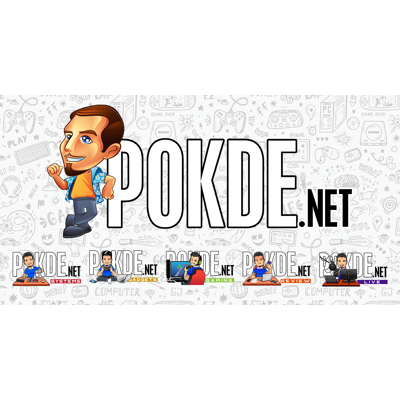 I commend ASUS on exploring the gaming tablet concept again with the ROG Flow Z13, and I applaud the advancements that they have made coming from the rather odd ROG Mothership. Instead of simple cramming the guts of a gaming laptop behind the display to make the ROG Mothership a tablet, the ROG Flow Z13 is a proper tablet PC. Heck, you even get a full touch screen with stylus support, no less. And a camera on the back as well! This is a tablet PC that tips the scale at a slightly-heftier-than-usual 1.1kg, but what it gives in return is sufficient performance for AAA gaming, provided that you are okay with lowering the settings. All that, for just RM8799. That's actually a pretty good deal, as far as premium tablet PCs are concerned. And if a gaming tablet PC is what you want, this is the only option out there you have anyway.
While there's a lot to like with the ROG Flow Z13, I would say that the ability to connect to the ROG XG Mobile is the ROG Flow Z13's most endearing feature. I absolutely love the fact that you can choose whether to bring the ROG XG Mobile with you for all the gaming performance you could need, or just bring the ROG Flow Z13 alone to be able to travel lighter. With other laptops, you have to make your purchase decision depending on whether you want a beefier machine, or sacrifice some performance in favor of portability, and live with that choice for the rest of your life. The ROG Flow Z13 lets you decide on a daily basis.
ROG XG Mobile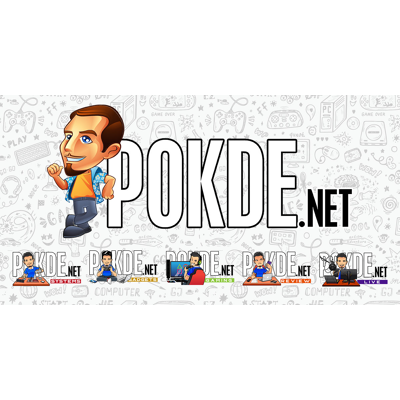 Now that we are on the topic of the ROG XG Mobile, the situation is slightly trickier: while I would consider the ROG Flow Z13 we tested here to be the superior variant for gamers, you can't get the ROG XG Mobile bundled with this specific set. ASUS Malaysia isn't providing you an option to purchase the ROG XG Mobile separately either. Instead, you will have to opt for a bundle featuring a "higher-end" variant of the ROG Flow Z13 with a 4K 60Hz display — which I personally consider to be inferior for gaming — to get the ROG XG Mobile.
For the whole package, you will be looking at an eye-watering RM15 999 hole in your wallet. The price really isn't the main issue here, but the fact that you can't take full advantage of the GeForce RTX 3080 Laptop GPU with a 4K 60Hz display. For gamers, the FHD 120Hz display is definitely the better option. I really, really hope that ASUS Malaysia will reconsider selling the ROG XG Mobile separately, or at least offer it as an option to bundle it with a variant featuring a FHD 120Hz panel. It is really only because of this limitation that I can't give the ROG Flow Z13 a Gold Pokdeward, as I know I just can't buy the fantastic combo I tested here in Malaysia. So yeah, if you want a Gold Pokdeward, you know what to do, ASUS.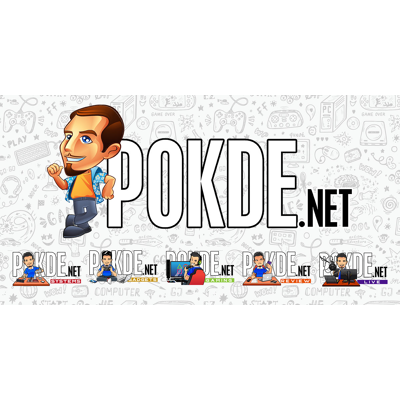 Our thanks to ASUS Malaysia for sending us the ROG Flow Z13 for review.