Review
Cooler Master MasterAccessory Backpack XL Review – Practical, Comfortable, and Valuable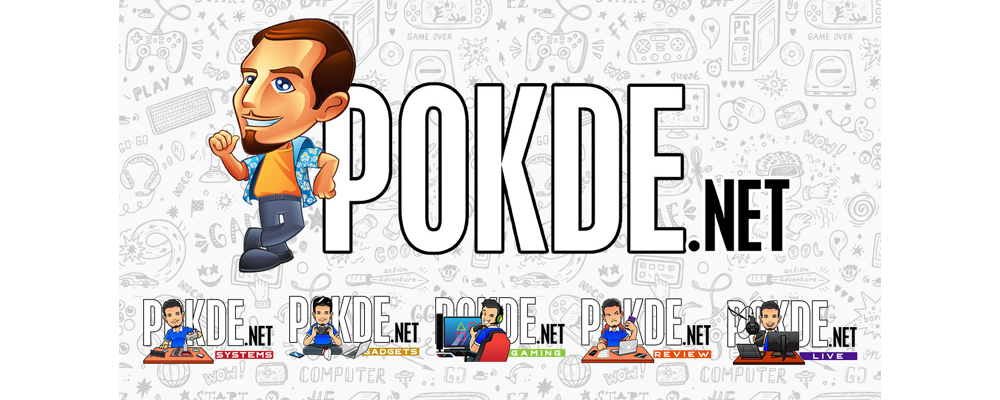 Positives
+ Has plenty of space
+ Plenty of reinforced pockets for better item management
+ Comfortable to carry
+ Weight balance makes bag feel lighter when carried on back
+ Top cover flap adds water / weather protection and anti-theft measure
+ Suitable for casual and office use
Negatives
- Neutral colours make it look rather plain
- Some users may prefer bigger space overall rather than additional compartments / pockets
Cooler Master MasterAccessory Backpack XL Review
Appearance
The Cooler Master MasterAccessory Backpack XL is a rather large gaming backpack, and for a good reason. It's meant to be a complete solution for gamers whenever they travel for whatever reason. Be it for work, a LAN party, or just a simple gathering with friends. It's built to be durable, comfortable, and with plenty of space / pockets to keep all your precious gears and items.
When you look at the whole Backpack XL, it's a relatively simple looking backpack. It's mostly black with some gray accents from the zippers, and it has a top cover flap which seems rather glossy. This flap is waterproof (for weather-protection), the only one with a black zipper, and it also has a mini compartment which would be useful to keep smaller items. Interestingly, there is this thingamajig behind the flap which can be used for cable management purposes.
Open up the flap and you'll be greeted with a total of four storage compartments which vary in size. Three of those compartments have reinforced pockets of varying sizes which will give you a rough idea of what it's meant for. For example, the longer pocket would be suitable for laptop chargers whereas the smaller ones would fit nicely for a gaming mouse, powerbank, and similar items.
The laptop sleeve portion differs from the usual pockets as it has more cushioning to ensure that your laptop is well-protected at all times. It doesn't have a side pocket on the outside to store water bottles in, though you might be able to utilize a makeshift one with the side plastic buckles. I personally would not recommend it as there's nothing to stop it from falling off except for the buckles themselves.
Moving to the back, you have your shoulder straps which seems like nothing special at first glance. However, the straps do have an air ventilated surface on the back (the part which makes contact with your body). This same surface is also seen on the backrest portion here, with the difference being that this one has noticeably more cushioning for added comfort.
Lastly on the bottom, you have four rubberized stands, similar albeit bigger than the stands seen on laptops. This will make it easier for it to balance when placed on a flat surface so you won't need to be heavily reliant on a wall to prevent it from falling flat. Just keep in mind that its balance will still be dependent on what items are inside the backpack.
Specifications
5 Storage Compartments
Waterproof top cover flap
Reinforced pockets and notebook protection cushion
Air ventilated surface on the back
Can fit 17-inch laptops
342 x 185 x 500 mm (L x W x H)
User Experience
For a bit of context, I am an avid gamer and I also have a rather active lifestyle given my job scope. I do usually travel lighter when it comes to work unless I'll be away from home for a day or longer. When I'm bring stuff around for gaming, it can be rather extensive. For example, I will be carrying the following items:
A laptop + charger
Gaming mouse
Nintendo Switch + dock
5 controllers
1L Water bottle
Powerbank
Various USB cables
A change of clothes
All of these can easily take up a lot of space, and I'm very happy that the Cooler Master MasterAccessory Backpack XL can easily fit in all of these items. It has zero trouble fitting larger, 17.3-inch laptops. Moreover, I can place specific items in specific pockets in the bag, which makes packing a very clean endeavour without the need of extensive planning.
Admittedly, I do feel like at times, it would've been better if two of the main compartments combined to form a singular, bigger compartment overall. However, that would also come at a price of some of the pockets, and I can understand why it was designed in such a way. On another note, you may feel a bit overwhelmed by the sheer number of pockets and you may not end up using some of it. That is fine actually. After all, you can use it however you like. Just take the time to know what the bag has to offer, and eventually, you might end up using everything single space.
As for comfort, I do feel like the strap and backrest has that soft, plush feel which makes it feel quite comfortable when carried. Furthermore, the Backpack XL hugs my back tightly enough that it doesn't feel as heavy as I thought it was even with the bag filled up. In a sense, I feel like it hugging my back well enough, as well as the fact that heavier items like laptops are placed in compartments closer to my back, allow for better weight balance and thus, feels lighter than it actually is when carrying it.
Nowadays, security has become an increasingly important feature for backpacks. Having some form of theft protection can make it a much more valuable, worthwhile purchase. It doesn't have any sort of hook / chain with a PIN lock that you can safely tie it on a pole and leave it there without worries. However, the top cover flap does provide some form of anti-theft measure. How so?
Well, it's true that it's primary function is to protect the insides from water / weather but at the same time, it also prevents access to three of the main compartments of the bag. These three compartments are the biggest ones on the Backpack XL, so you'd be storing the more valuable items here, such as laptops and gaming peripherals. The other two compartments are small and more suited for items that would require quick access like keys. This way, it would be tough for someone to try to steal from it, especially while you're wearing it, without being completely obvious.
While I do like the simplicity in the Backpack XL's aesthetics, I wished there was a bit more colours to make it look a bit more lively. For example, instead of just neutral colours, perhaps black with purple accents. Even having the Cooler Master logo in white would make it stand out better. Not to say that the colours on this are bad as I can see it appealing to certain people as well. Just that having more colour options would make it more enticing for consumers who may have an added emphasis on aesthetics.
Cooler Master MasterAccessory Backpack XL Verdict
The Cooler Master MasterAccessory Backpack XL is one of the most practical backpacks out there regardless of whether you're a gamer or not. Despite being able to store so many items and also 17-inch laptops, it doesn't look particularly huge. Despite its simple design with the neutral colour choice, it's aesthetically-pleasing, especially thanks to the top cover flap. Its design also makes it suitable for both genders across all ages and even for office use.
The pockets and all the compartments make it easier for us to store items as we'll know where to place specific items. However, consumers who prefer having a singular large pocket / compartment as opposed to having all of these divided pockets / compartments will certainly dislike this. Furthermore, consumers who prefer a more bombastic gamer-esque aesthetic may find this a little dull.
However, if practicality and comfort are what you're looking for in a backpack, then this will certainly suit your needs. With that, I award the Cooler Master MasterAccessory Backpack XL with our coveted Gold Pokdeward.
Big thanks to Cooler Master Malaysia for providing us with this backpack for review.